I'd bought both the Maple Red and Maple Orange versions of this EMU back in 2006 when I first went to Japan and have always loved the quality and performance.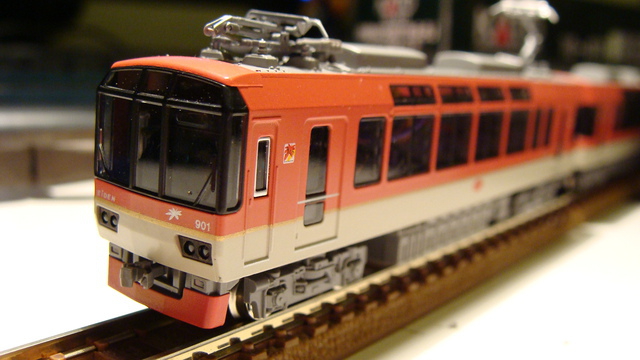 Since the latest trend has been to DCC all my gear, I had decided that what better candidate next than to do one of these up. It was all quite simple too. The 'power rails' run down each side (internally) of the chassis and after isolating these from the engine I soldered the decoder in.
Firstly I took the thing to bits... I love Kato and their use of clips... everything snaps apart, but you really need to be careful! I nearly broke one clip underneath as you have to squeeze them with a fair bit of force.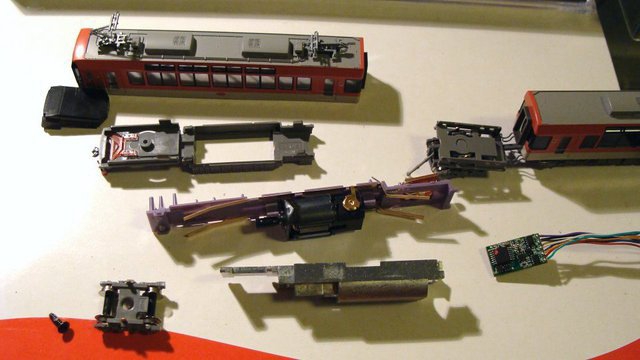 After disembowing the engine I soldered it directly to the Decoder as I could easily put it back without having to worry about where the wires ran.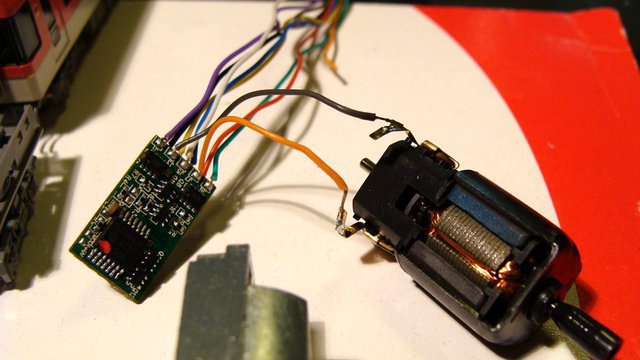 Putting it back in was easy and the next step was to wire up the main power to the copper rails.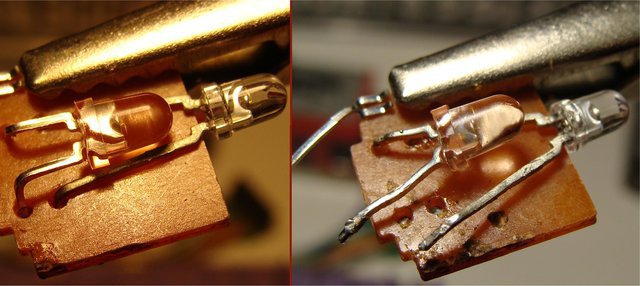 There's a pair of LEDs (Red/Orange) at either end and they're wired up in parallel where one is reversed to allow them to switch between reverse/forward marker lights. This of course, wont work with DCC as you now have one common (single polarity) wire and then two rev/fwd wires... so I ripped one LED out of the board, flipped it around and then had my common.
I then used some very fine-gauge 'winding wire' (used for transformers/magnets) to connect the LEDs up (there was already a resistor in the circuit) since the thicker decoder wiring wouldn't fit under the light shield. To get the lights in the rear trailer working I ran this wire all the way between the trailers and to the other board, resoldering it in the same way.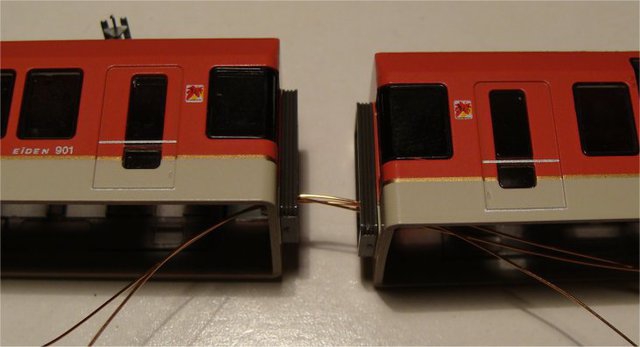 I also ran an extra two wires from the 'power rails' in the trailer to the rails in the motor car. Therefore ALL 4 bogies were wired for power pickup and the thing ran like a dream (initially it was a bit sloppy with only the 2 power car bogies picking up the power.)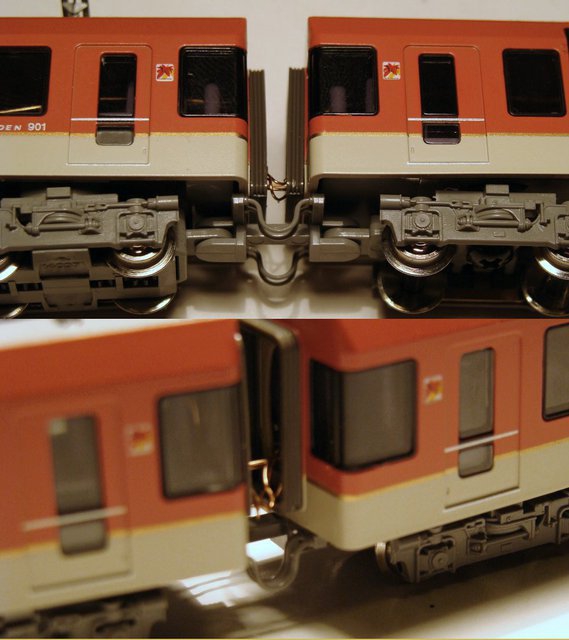 After programming it to use address 12, it was set to go. Next is to do my Maple Orange. ...actually, I'll get back to the programming first... I want to have my app able to at least set the addresses on decoders.