I was randomly viewing the Shin-Osaka Webcam this morning and came across a DD51, with another in-tow, heading through Shin Osaka towards Osaka itself. Excuse the crappy quality of the video... screen-capturing live YouTube isn't fun and the sun was still rising in the land of the rising sun.

It occurred to me that there could be other webcams down near Umeda to get a better idea of where these movements end up, so I started searching. I had no luck finding anything in the middle of Osaka with a railway view, but did find something in North Kansai.
It turns out that there is a webcam facing the southern end of Toyooka Station, attached to the North Kansai IIT Media Center. The camera is even controllable? I can't imagine that this is meant to actually be publicly facing... but... it is.
So, what goes up that far north? Turns out the Konotori and Hamakaze services do! Here's the Hamakaze entering Shin Osaka Station...
And then, 3 hours later at 12:18 (on the dot, timetable-wise), here it is arriving at Toyooka!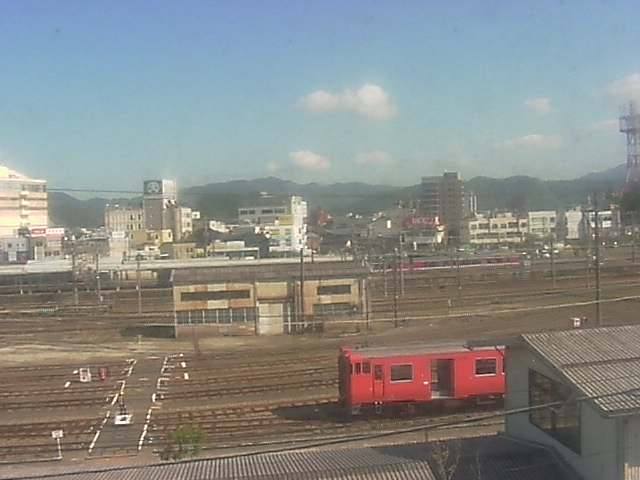 It then returned to Osaka at 14:26...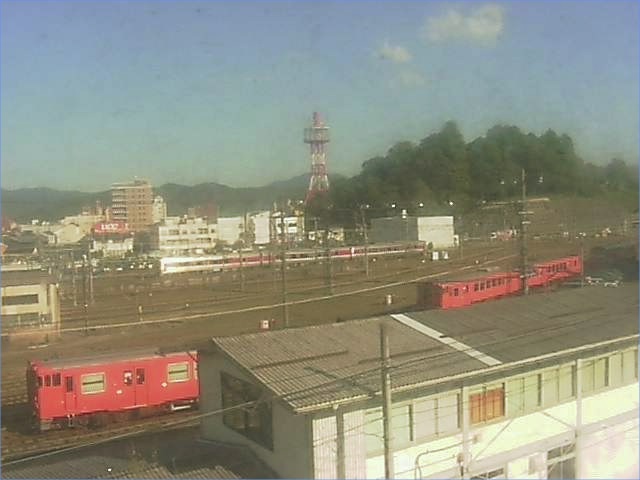 Now to find more webcams to stalk more trains...