Was just travelling via Google Earth and decided to check out North Kyoto. The Eizan Electric Railway runs one and two-car EMUs from Demachiyanagi Station up to either Mount Kurama or Mount Hiei. I haven't travelled up to Hiei-san yet, but I do love the trains that travel up to Kurama.
Usually google maps satellite photography is taken at random hours and doesn't capture anything interesting, but it seems this time they have captured a Kirara 900 Series about to pass an 800 Series at Ninose Station.
Just thought I'd take a snapshot and record it... it's a beautiful area of Kyoto and everyone must visit at least once!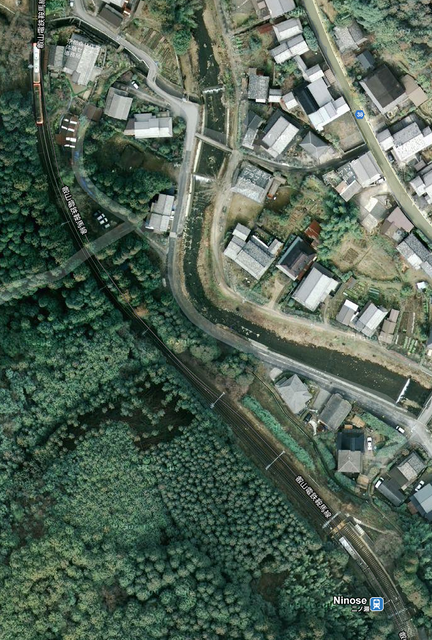 Meanwhile... here's a few old shots of my visits there including these two EMUs.
I could go on about this railway forever .... go and visit it now.