N3331 Bar and Cafe is located inside the mAAch ecute building in Ochanomizu, Tokyo. This is actually the old Manseibashi Train Station on the Chuo Line between Ochanomizu and Kanda Stations. Unfortunately, trains no longer stop here, so you'll need to walk from either of the stations mentioned above. You can also get here from Akihabara or the Tokyo Metro Kanda Subway Station, Shin-Ochanomizu Subway Station or Awajicho Subway Station.
Update: This is now known as Platnium Fish Cafe!
The cafe actually populates the entire width of a short section of the original station platform and is therefore located right between the rails. You'll get to see a variety of local, express and limited express trains from your table.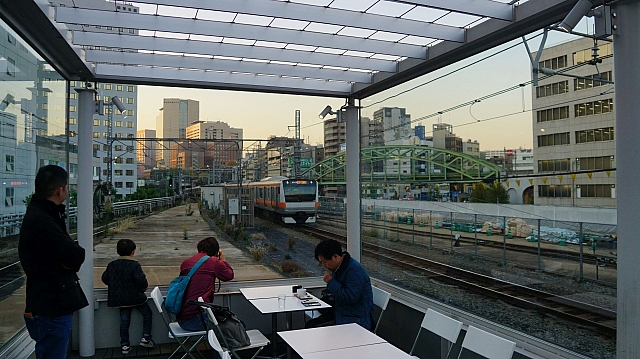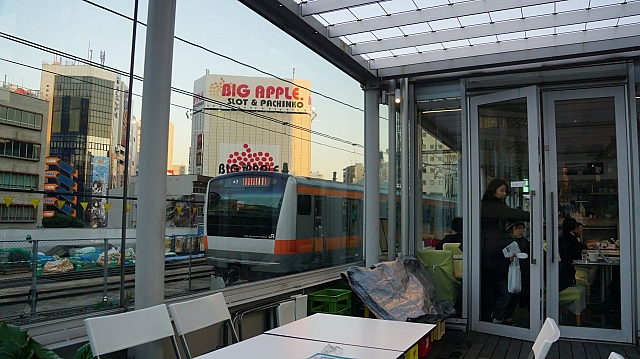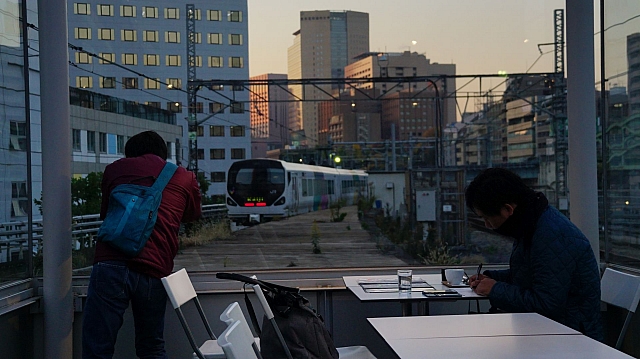 Note, it is required that you place an order prior to entering the cafe. I assume that the proprietor gets a lot of seat-warmers, rather than patrons and therefore at least wants a small amount of custom from each guest. The Kirin lager is delicious!
You'll also be vying for position. As you can tell, the best table is up the end where the tecchan were recording the movements. Unfortunately they therefore were my subjects as well as the trains :)
Sun sets early in Winter and the beer glasses were empty; so it was off to Akihabara for one last shopping expedition. Exiting the building proves how nice the renovations are.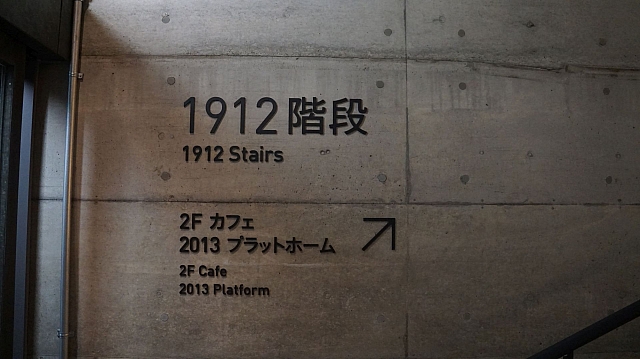 A short walk and you're back in the thick of it!