After a few more days of work the trainControl application has evolved further: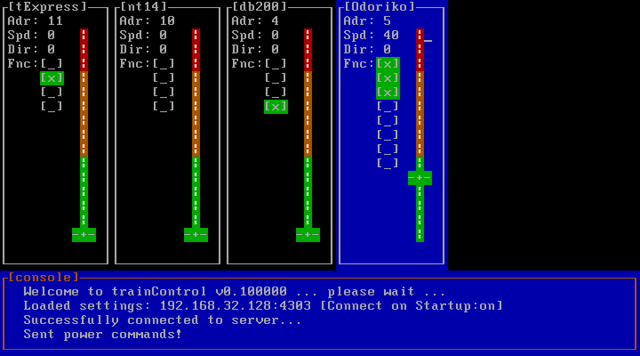 Notable features:
Loading and saving of trains/connection config
Resizable
Add/Delete trains via interface
Connect/Disconnect on the fly
Still more to go... but very functional now... Download the source here. Of course, be warned! ... The source is constantly being updated by me and may DESTROY your computer. I've also considered the next challenge on this project... Handheld control via a GamePark GP2x.