Found this in a Hard-Off in Shikoku, somewhere. Maybe Niihama? The Hard-Off is actually in the basement of a hardware store. It was great to rummage around, as I also found a boxed PC-98 game, or two!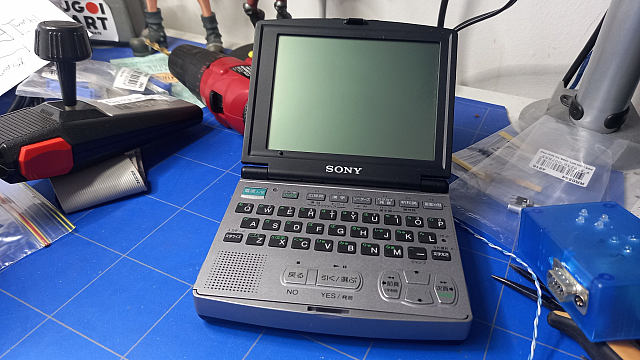 To no surprise, others have toyed with these machines before, so I knew I was in with a chance to get something going on it. Fortunately it spun straight up with 2 AA batteries.
It also came with an original disc...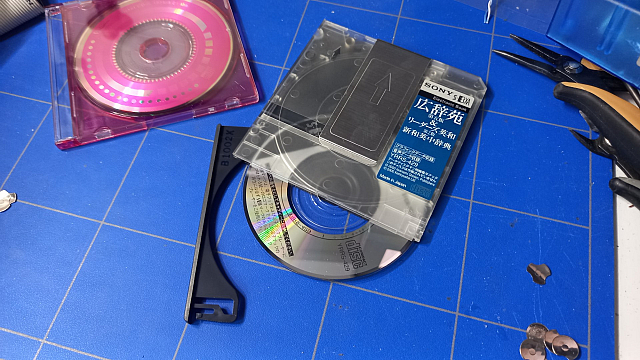 Turns out these are 8cm Mini-CDs. I had thought they were minidisc, or magneto-optical. As you can see above, I managed to find some on eBay. But testing the original disc anyway:
So yeah, that dictionary is pretty boring... Let's make some other CDs? Finding Mini-CDs wasn't easy...
They sit nicely in tray-loading drives... DON'T try and use them in slot-loaders!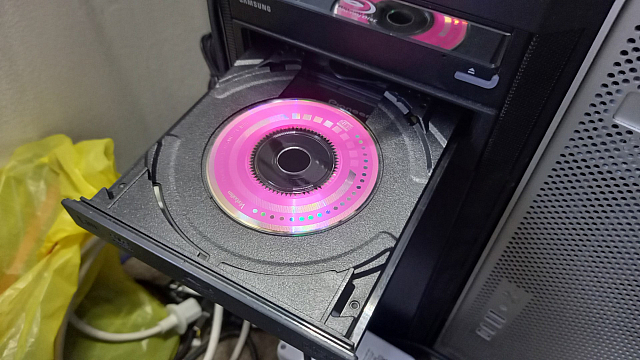 And then we need to find images! Japanese Wikipedia has a great list of formats for ebooks that this sytem should be able to use. Searching for EBXA on web.archive. Turns out there's quite a lot. Do you want Passport's World Travel Translator (Version 2.0)?, English Teacher? or how about Five Star Stories, The - Chronicle 3 (Japan)? We could even possibly make our own.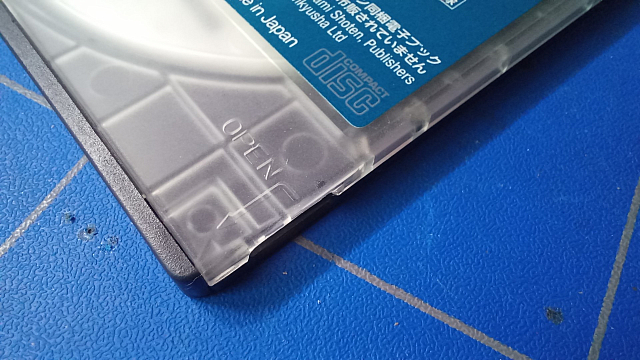 Burn any of the images (Use PowerISO if you can't open the BIN/CUE with anything else) and pop them in the caddy. You'll need a sharp tool to press in the tab in the 'open' hole on the side. For an old unit, the plastic is still in great condition.
Different boot screen... must be working?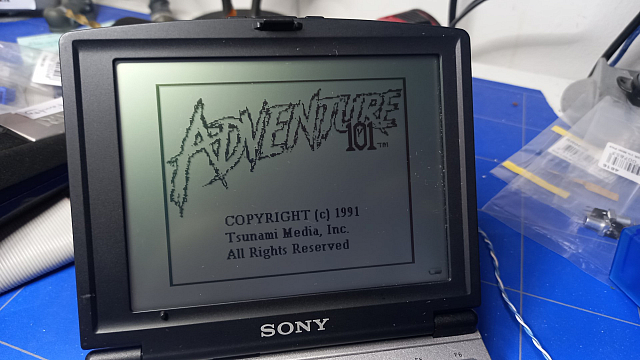 Choose your own adventure! I do note it's pretty clunky. But you can select chapters and read... really just as if it was a physical book.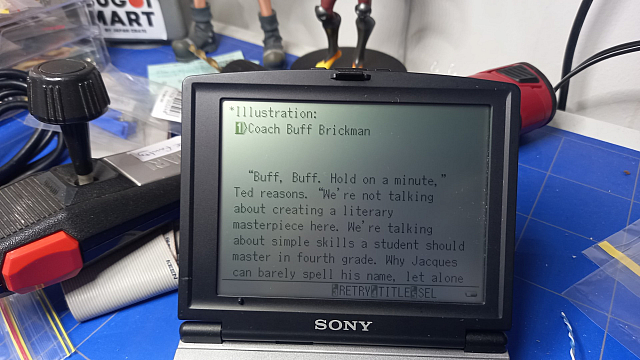 You can even just browse through the graphics.
Seems that Sega saturn had a reader. Even the Mega Drive! Many have fallen down the rabbit hole. Find more info here in this great video. And more images here in EBG format.
I'm not going to. This unit has already changed hands via eBay!