I found this thing a while back at the flea markets in Canberra and instantly decided that I needed it. I mean, who doesn't need a lighted magnifying glass on their workbench!?! It sorta reminds me of the Pixar Lamp.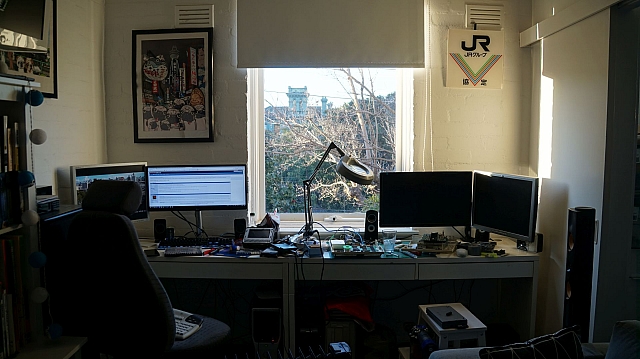 Out with the old...
This unit had a 12" fluoro tube, which worked very well. I often just used it to light the apartment... but from this, could also often hear an audible buzzing from the ballast. Although the ballast provided a nice weight at the base of the adjustable arm, I wanted it out... or at least off!
To gut everything, I first removed the tube and associated housing. It then became apparent that the wiring went through a DPST switch and nice heavy-duty cabling was therefore already provided for me.
The next step was to remove the ballast. It turns out here that they've actually glued it into the base. Not a bad thing, I'm happy to just disconnect it as the weight it handy. Doing so, I simply gutted all the wiring to the terminal block and then wired in my own power brick.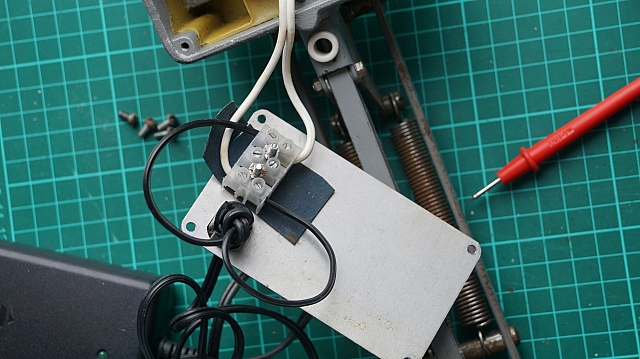 From here, I quickly tested the power supply and polarity.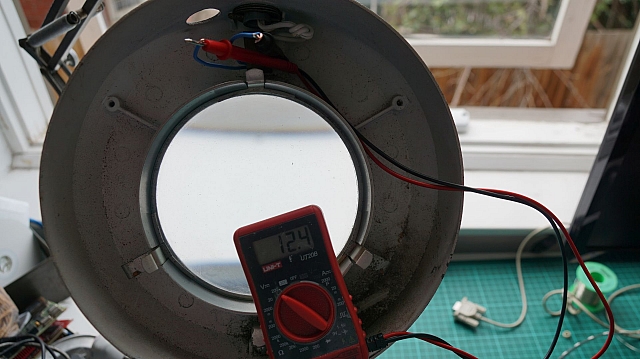 In with the new...
It was off to Jaycar again to find some LED strip lighting. This turned out to be really easy! It comes in short segments and already has circuitry embedded requiring a 12v power supply. Each segment needs only 50mA and the brightness is insane for the power usage. I purchased 8 segments (at a guess) to hopefully run a full lap inside the lamp recess.
Tinning up the wires, they were then soldered on the correct way around.
And a quick test...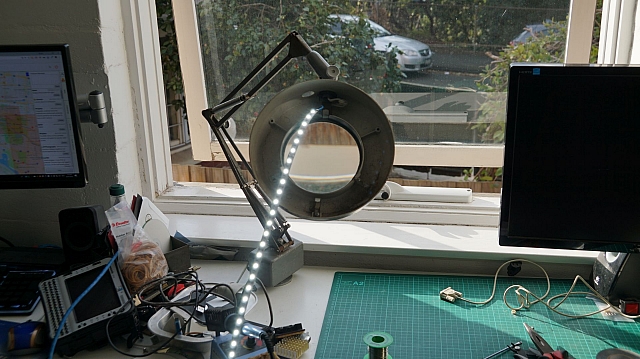 Finally, the backing was peeled off and the strip was secured around the inside of the shade.
The result
I was a little concerned when I tested it during the day... that all changed when I turned it on at night!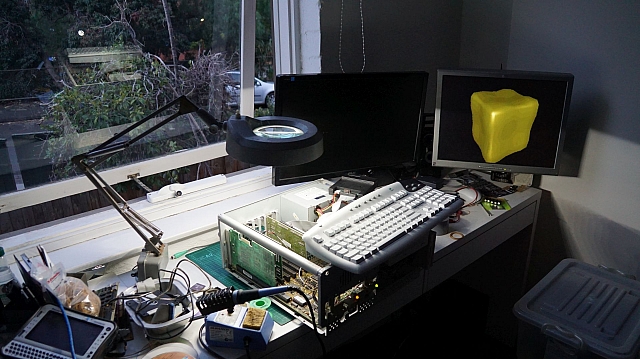 Yes, that's a 386DX40 rendering 3D cubes... and doing pretty damn well!