I had recently been playing my Dreamcast on my old TV, which had a VGA input. Using the DC VGA BOX, I had VGA and audio output from the Dreamcast and all worked perfectly.
In the last fortnight, I've picked up a brand new Sony KD49X8000D and it doesn't have VGA input! HDMI, Composite or Component... they're the options. It was time to browse eBay for options.
VGA to HDMI
Without doing any research, or reading the product description, I jumped straight in and purchased a cheap straight-through VGA to HDMI cable.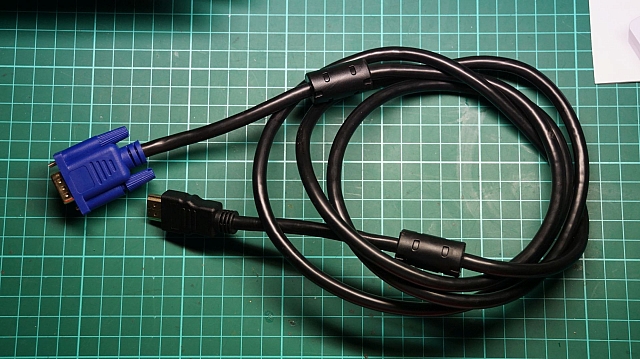 It was never going to work. It seems to only be for projectors where they transmit random signals via VGA plugs. Don't expect that an analogue VGA signal can just magically transform inside a cable to HDMI.
VGA to RGB
I then saw this cable at trash and treasure last weekend. It's got VGA at one end and RGB on the other. I thought that it might be component, so I paid the handsome sum of $2 to test it out.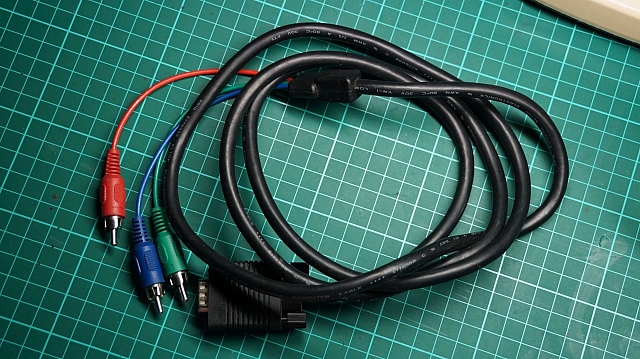 I'd forgotten to test it, but just read online that it also wont work. The description of a similar cable here indicates that this is for specific projectors under specific circumstances.
MINI VGA2HDMI Adapter
I resorted back to eBay and looked for an 'active' adapter. I found this one, cheap, on eBay and thought I'd give it a go.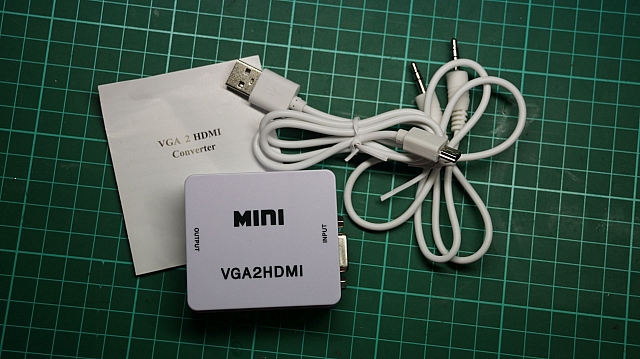 In the end, the cabling is a nightmare as there aren't nice small VGA cables available.
Super simple to connect. But it didn't work first off. Someone else has made this item work before, so I must have something wrong with my configuration. It could also be that my TV doesn't support the resolution over HDMI.
Uhmm... nope.... I then tried another HDMI cable and realised that this one seated in around 2mm further! And worked! Switching back to the other HDMI cable saw it working too: it just needed a bit more of a jab to make proper contact with the converter. Note! These converters are cheap and cheerful, so do be careful when hooking them up.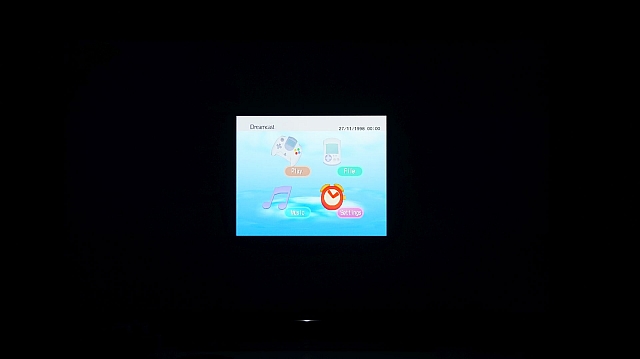 Check that out... you can see the TV LED at the bottom... that's the initial picture at 1:1 640x480. Very clear!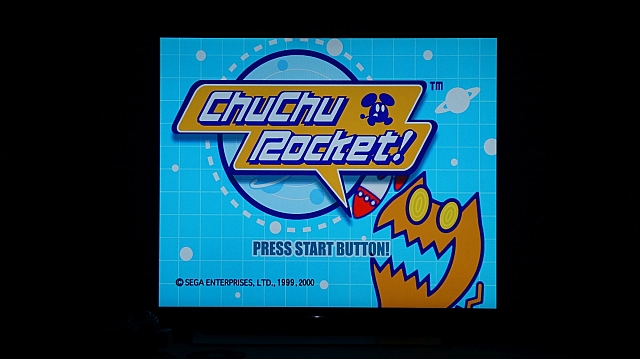 And then scaled... looking great. Sounding o..k.. a bit scratchy at times. Will check my headphone cable between the devices. Anyway. Success!
Final Note - Overheating...
This adapter is indeed cheap and cheerful! If yours stops working, then check my post here on how to apply a heatsink.