My crazy layout design needed some flexi-track for some curves, so I purchased a box in one of the batches. Opening it up, it became very apparent that it's nothing like any other flexi-track I've ever worked with!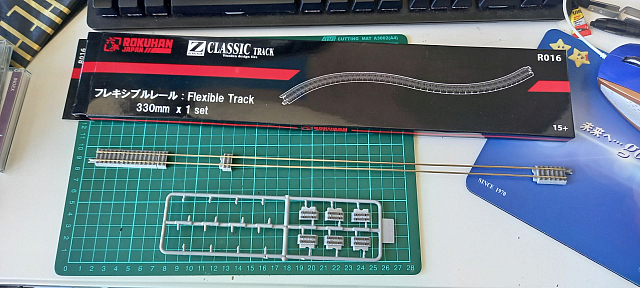 In the box, you get two rails with ballasted sleepers and a joiner fixed at one end. There's then 3 sets of 2-sleeper foundations that need to be removed from the frame. These are then slid onto one of the rails and, once you've added enough sleepers and created your desired length, the opposite rail is slid in very carefully.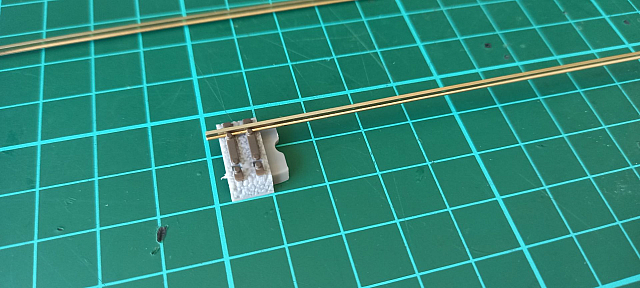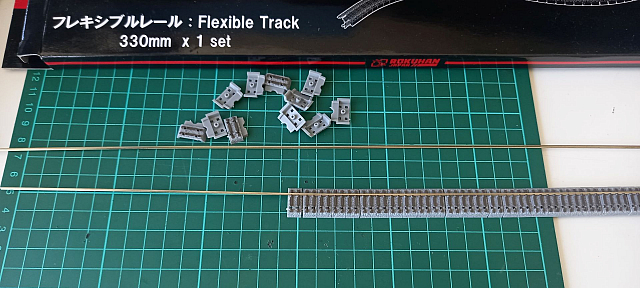 Note above there's still a burr on the sleeper. Get rid of these with a sharp knife, otherwise the sleepers wont sit flush once the whole track is together...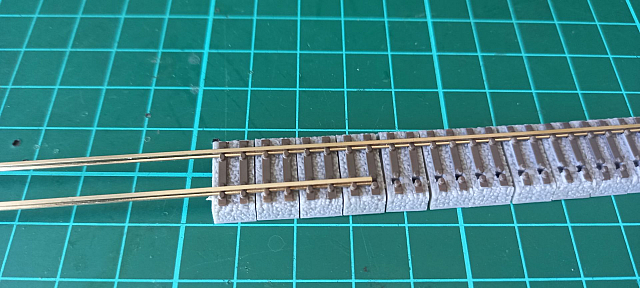 Keep going, sliding on the sleepers, then feed in the other side.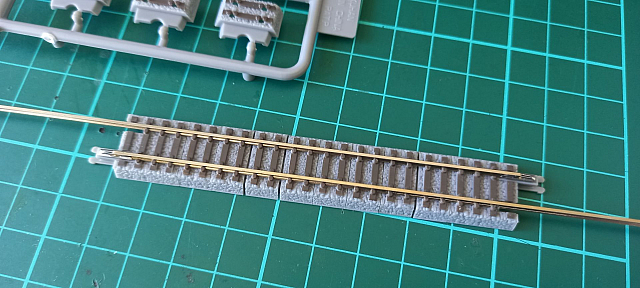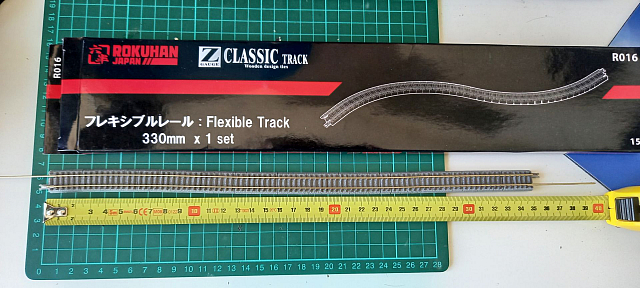 Note that I actually used all of the sleepers and the length of the track came to 35cm! Not 33cm as mentioned on the box? Once you've worked out your desired length and fed in all of the sleepers, you'll then need to cut the excess rail on either side. I thought I'd be getting out the dremel, but it turns out a sharp set of snips worked fine!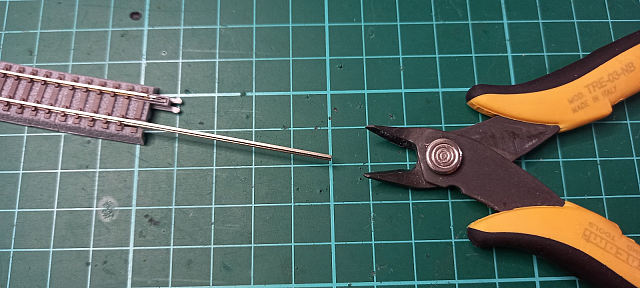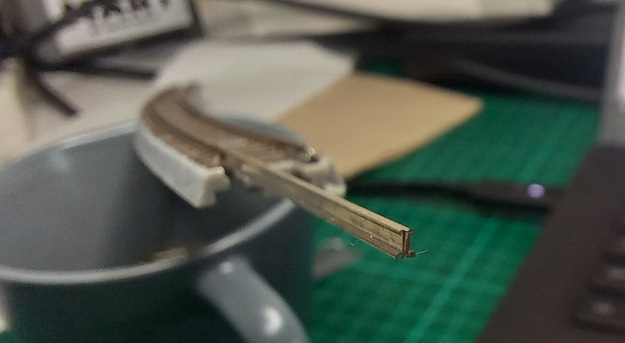 There was a bit of a point to the rail, so I filed it down with my pocketknife.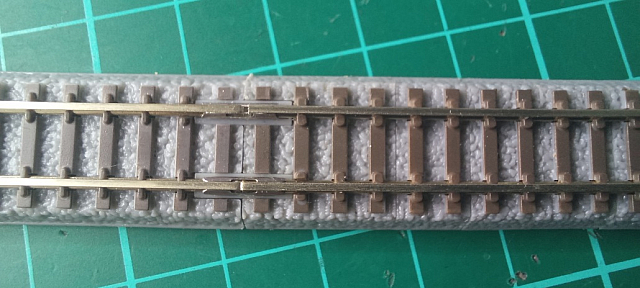 A trial connection to a piece of straight track worked very well! There's a tiny gap up the top as the flexi-track wasn't bent to the expected curve... I couldn't hold it in position and take a photo at the same time.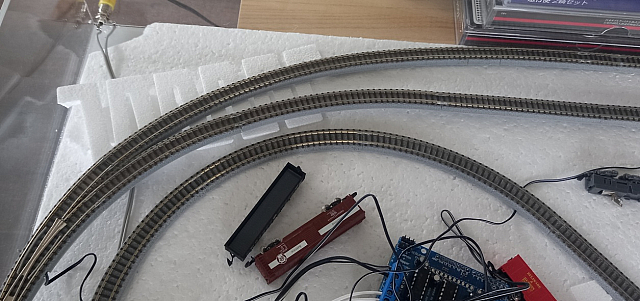 Back on the layout, the curve slotted in perfectly! I was initially worried about this style of flexi-track, but it turned out to be very easy to use!