Picked this up recently and loved the design and specifications. It needed more RAM though, so I started unscrewing it to find the relevant slot. Turns out there's minimal effort needed... not even a screwdriver! Usually you get a panel underneath with a cute RAM icon, or somesuch, but there was no such thing on this unit.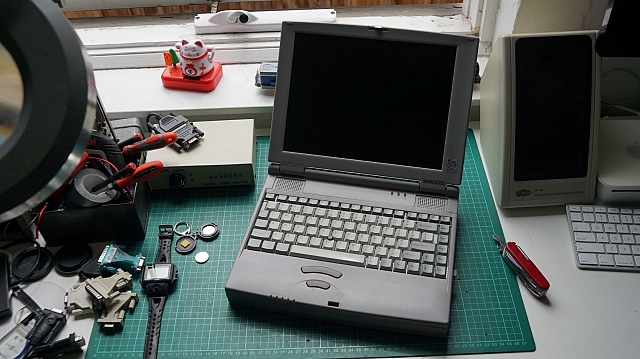 Instead... there's a lever-point on the right-hand-side of the unit, on the edge of the 'bevel' that runs along the top of the keyboard. Once popped out, the keyboard nicely lifts up and you have full access to the RAM slot.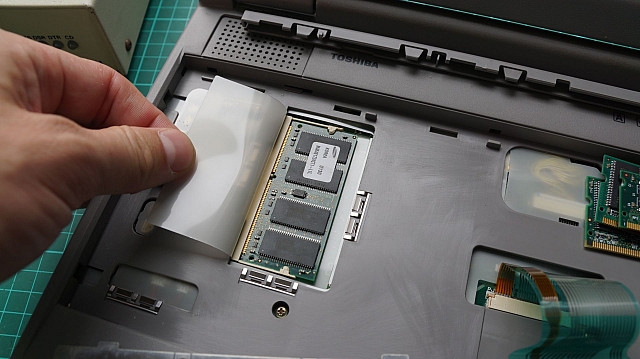 The trusty box-o-crap was emptied and all laptop RAM shown. 4 were a good fit, but all SDRAM. Unfortunately this unit only accepts EDO!