I can't see this ending well (nothing went well for the previous coffee-table layout), but let's give it a go anyway! I was randomly browsing eBay and saw a few un-powered sets of Kansai-coloured 485-series' and couldn't resist!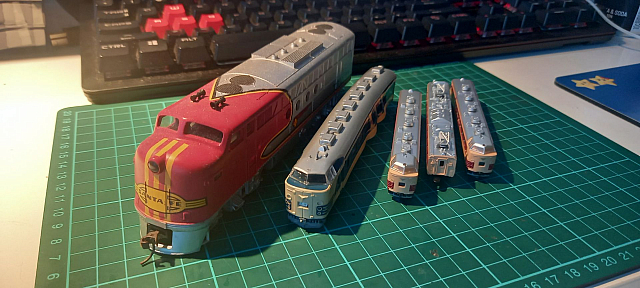 Before I know it, I've bought a new glass coffee table and have scoped out Perspex manufacturers in melbourne to create a super-sized 'chinese container' to slide in the open area under the glass.
Oh, and if you're wondering about the Kitaguni's warpage above...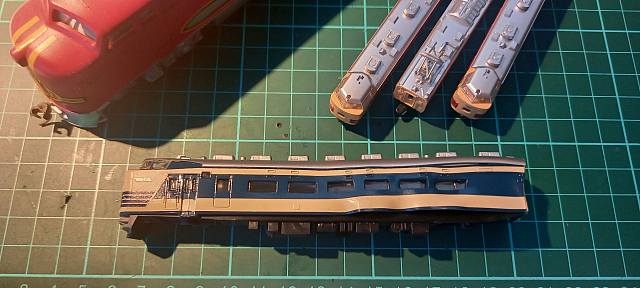 It was purchased from a flea-market in Laverton in such state. We can only thank the Australian sun for doing the best it could. The seller wanted AUD$20! WTAF. I paid $5 just because I've been on the train in the real world.
What can you fit in 1160mm x 460mm x 110mm?
I've gone bonkers on AnyRail, trying to jam as much rail as I can into this area. It's actually not a good idea... I suppose... I should pay more attention to scenery...

I then google'd a whole lot and got a bit of inspiration from Marklin: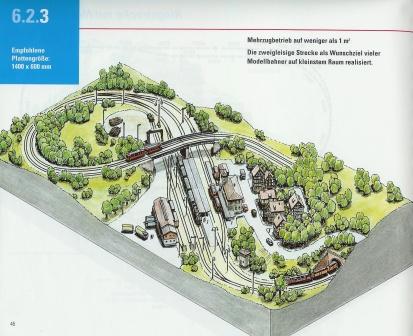 That station under the bridge is a great idea!

I'm pretty happy with that last evolution. The top-left to bottom-right will be ground-level with a station in the middle under the bridge flying over. There's also a balloon loop to allow trains to be reversed. Anyway... more news on the coffee-table-layout as it happens.