I hadn't played one of these since... maybe... 1996 when my neighbour and I got Abe through his quest. I found this unit at an op-shop recently for AUD$40 and couldn't resist.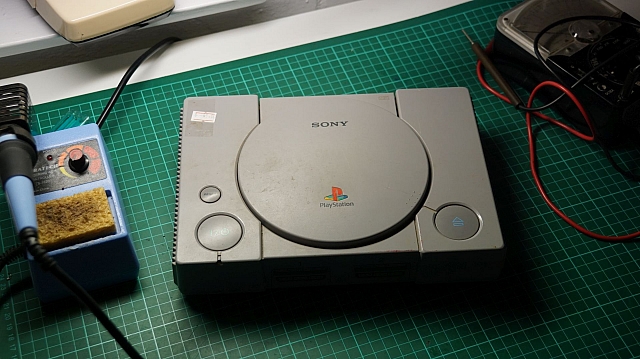 The first thing to do was a tear-down + clean. Of course, a friend then told me he had a spare modchip for it.. so... why not do a proper job whilst the unit was still open.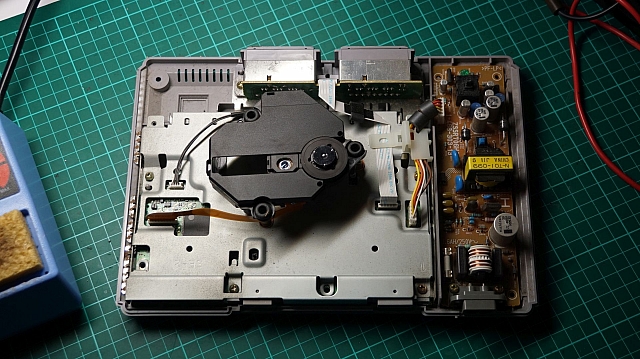 In true Sony-style, the units disassemble perfectly easily and are neat and tidy inside.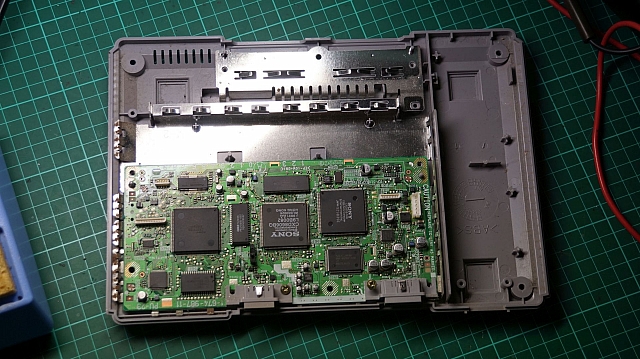 Once you're down to the motherboard, it's simply a matter of determining where to wire the chip. To do this, you'll need to know which chip you have and which model motherboard. Mine was a Multi-Mode 3 and I installed it onto a PU-23 motherboard. I followed the instructions here.
Flatten the chip so that you can glue it on top of an IC later.
Then just run all the wires with as-little-slack-as-possible. This just means you wont have any issues with wires getting in the way of screws later.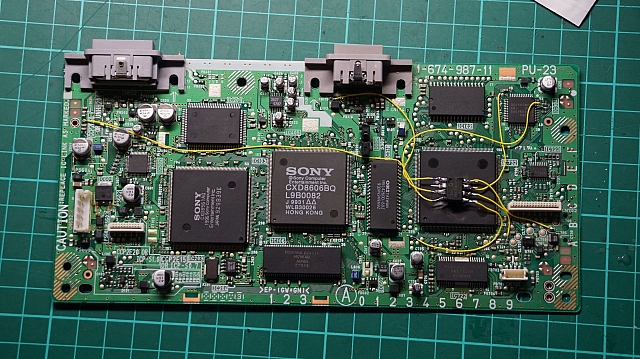 Test when the case is open, test when the case is closed and test again later. When testing, the CD tray mechanism requires the case to be held firmly together so that spacing is correct for laser alignment.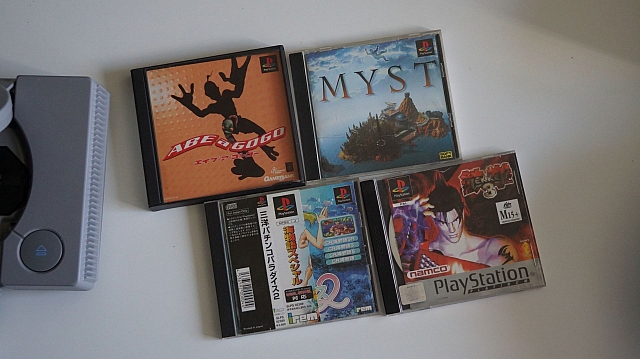 Last time I was in BKK, I purchased a selection of random Japanese games. Pachinko, Abe's A'go go(Odyssey), Myst and Tekken 3. Turns out they all work perfectly.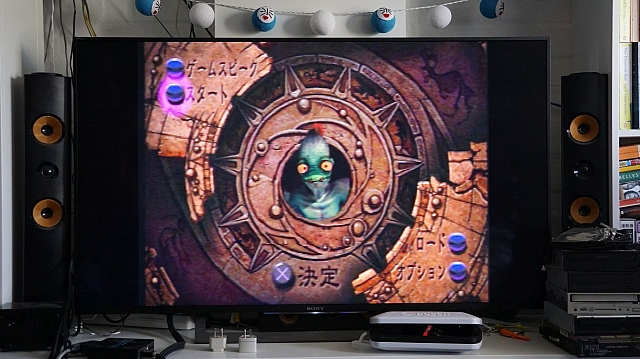 Abe's A Go Go is actually a random text-replacement version of the english version. The cutscenes are still in english with subtitles.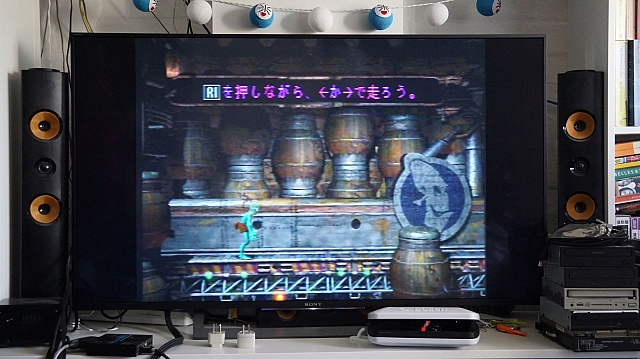 And then you get a random ticker at the top with instructions for non-english speakers... Anyway... time to go and play the rest.