Well, Silver Circuits manufactured and delivered my PCB much much quicker than expected and I'm not complaining!
And, last night, after a rush of construction... I couldn't get the board to work... The 'trip' sensors were permanently active! After a 30 minute stare at the circuit design today I'd realised I'd viewed an older circuit schematic when designing the PCB and had put the inputs to the LM339 the wrong way around!
After a quick test to correct this I had the booster operational.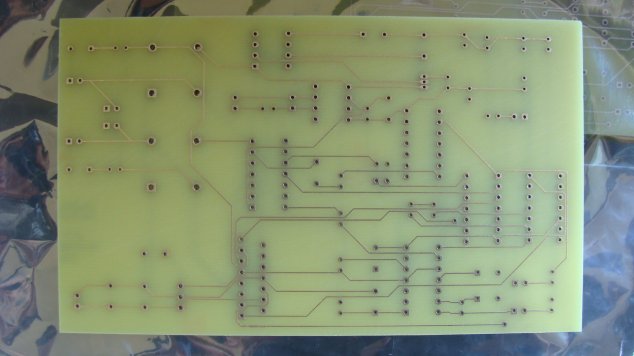 Unfortunately this now means that all boards in this initial run are defective, but I have devised a way to correct the issue without too much hacking. A small veroboard piggy-backed on has allowed me to correct the inputs to the IC.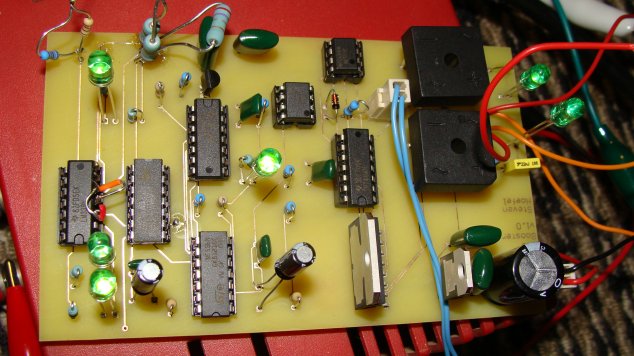 I was very much relieved once it was all operational. I now need to get the final components (you can see a dodgy-hack of resistors wired on) and the heatsinks in place. Then I'll need to find a neater box to mount it all in and all should be set to go.