Thanks to hiring a car and touring Germany, I was able to visit some cool places like Miniatur Wunderland! Smashing the rental Jaguar XF on the autobahn was also fun... I was actually a little disappointed that the diesel didn't want to push much faster than 220km/h. The tour also took us on some back-roads as there were bridgeworks east of Bochum.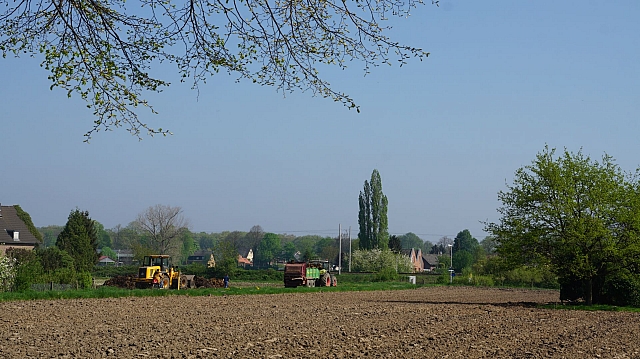 I can't even tell you where the above photo was taken as I was too busy negotiating bumper-to-bumper traffic on tiny country roads... but a freight passed a few seconds before and I was hoping to catch another.
Kassel
The first night of the roadtrip was spent in Kassel. We hadn't booked in advance, so I chose the hotel closest to the station. This turned out to be a Best Western housed in a beautifully historical building. I assume it was actually once just the Hotel Kurfurst Wilhelm I?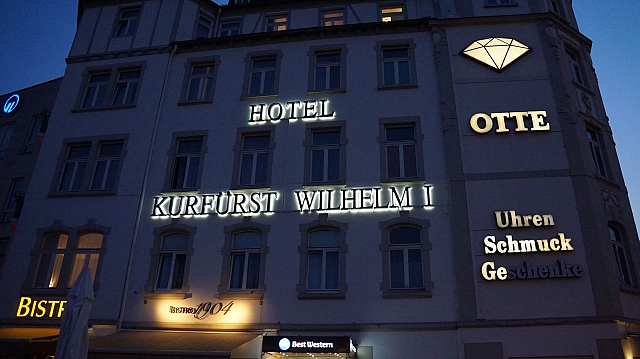 It didn't have a railway view, but the station was right next door. We also didn't get much sunlight, but I managed to snap a military train the night we arrived!?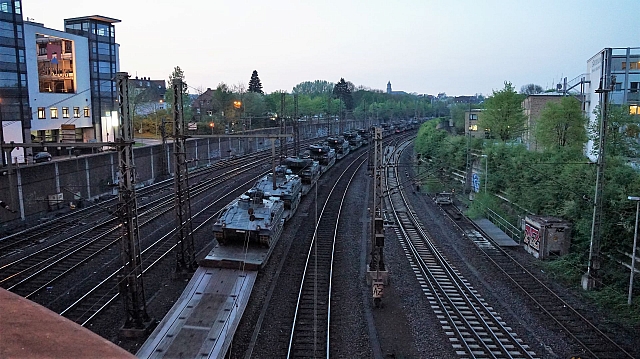 The next morning saw one freighter.. I got up and had breakfast as early as I could to then spend time down on the platform. The station is huge and has a tram interchange in the forecourt. The trams also take you right down into town. For some reason I didn't even take a photo of them!?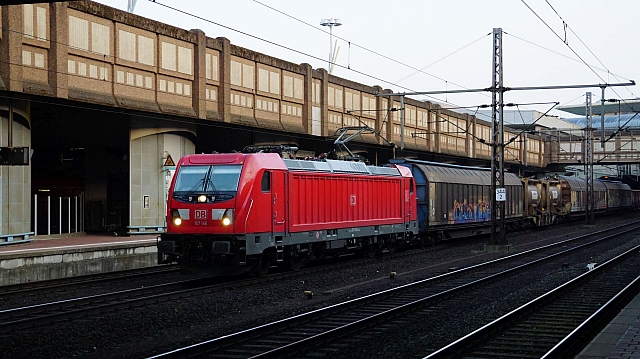 Leer
This was a very happy and random fluke. Turns out Leer (Ostfriesl) is on the mainline between a car plant and Emden Port and so there is a constant stream of traffic. Once again, we stayed in the hotel right next to the station, known as Hotel Frisia, which seemed to be very popular with the military.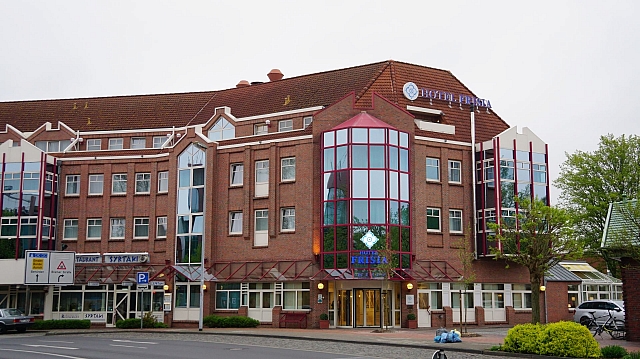 The station itself probably has a lot of stories to tell. One of them might be that it's sick of looking at that weird yellow rocket on the round-a-bout out front.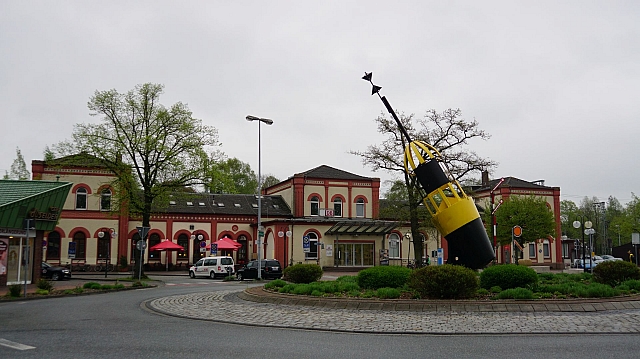 So, where was I? Oh yes... the trains. As mentioned, there's a lot of freight traffic involving the transportation of new automobiles to the port in Emden. This comes from both directions, with the northbound trains turning on a siding just north of the station. You also get a lot of passenger trains. There's the Westfalen Bahn and the standard Deutsche Bahn. The former runs off to regional areas and the main company runs everything from long expresses to a Norddeich Mole which actually uses Leer as a turn-around station.
The Westfalen Bahn runs very regularly with 3-car EMUs. They're quite recent and in great condition. The colour scheme is also a nice change from the standard red of DB.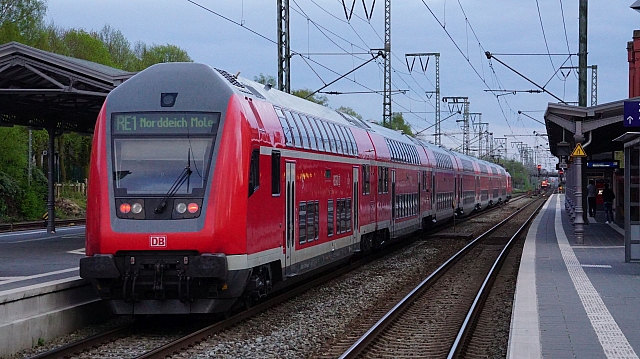 The Norddeich Mole runs from Norddeich via Emden through Leer to Hanover. It usually pulls into the third platform to keep the mainline free for all the other ICEs and freighters.
But then, sometimes another passenger train is on three and the Norddeich was on 2. Slightly confusing, but nobody seemed to miss their trains.
There's also an hourly ICE through to Stuttgart. But enough with the people carriers...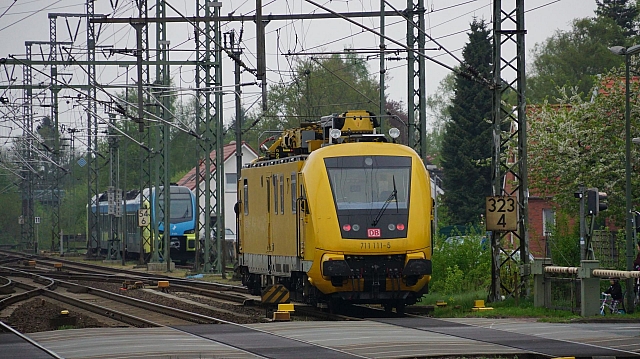 Turns out DB has their own Doctor Yellow and it, at this point in time, was diesel-powered and went for an excursion. It had actually been stored in a siding just north-west of the platforms.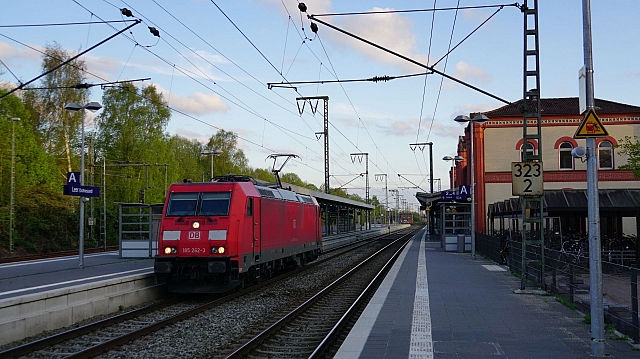 From here, we'll talk freight. There were a lot of light engine moves and the drivers were in no mood to hang around. The engines happily went track-speed when they could. There were also a few loco shuffles.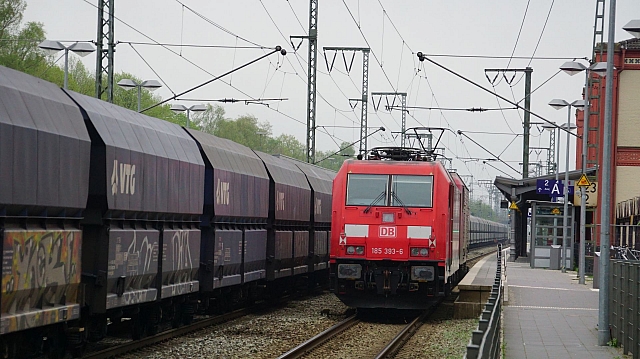 Yeah... I know... you can hardly see there are two locos... you'll just have to trust me. Anyway, back to the actual freighters... from Platform one, if you look left (north), you'll see a branch that heads off right (east). the line heads off to Oldenburg and a lot of freight use Leer to get onto it.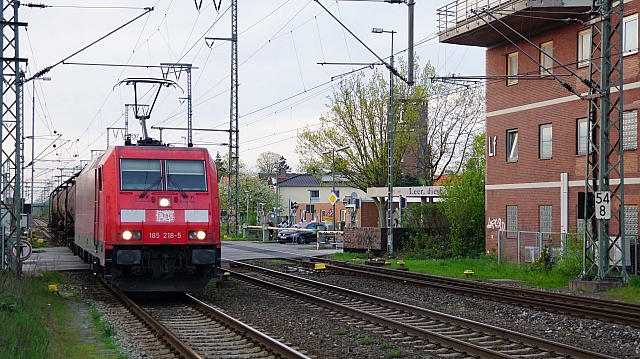 For example, the above tanker consist had to snake its way across to the southbound rails, but proceeded south. The next snake didn't.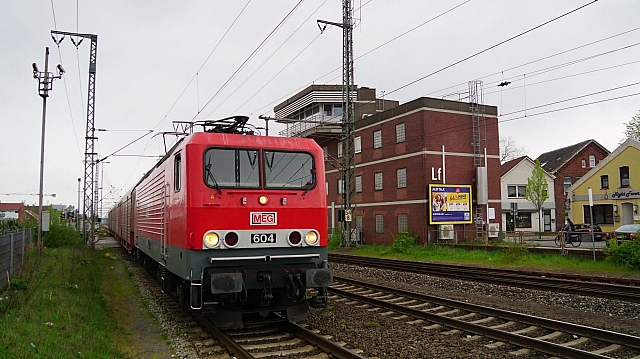 This train made it south of the station and into the yard. It then ran around and crossed back onto the northern line before continuing.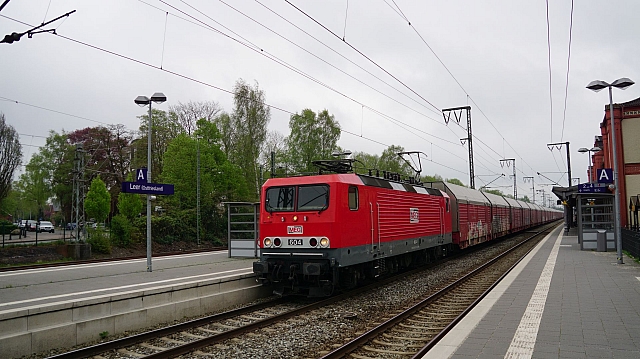 Finally, the fun part: the auto-carriers...
Both Volkswagen and Audi passed through the station... I still haven't quite worked out where their factories are. Numerous cargo companies were used to pull the services.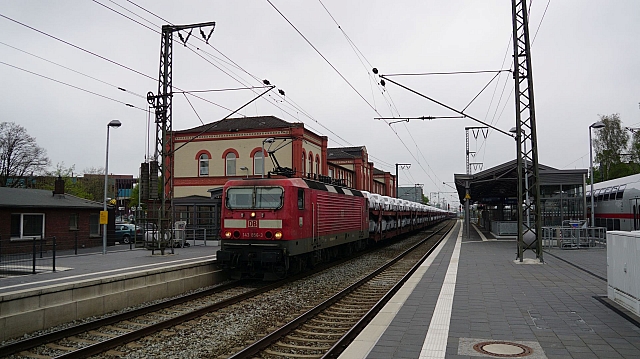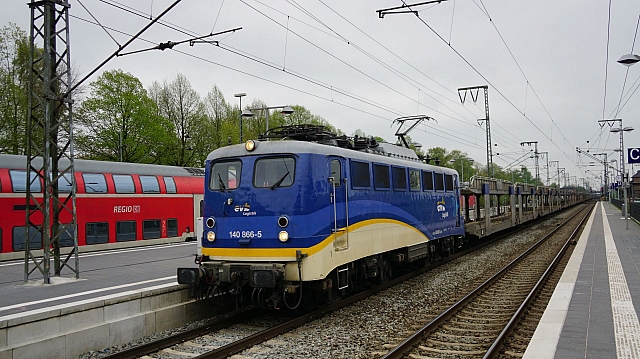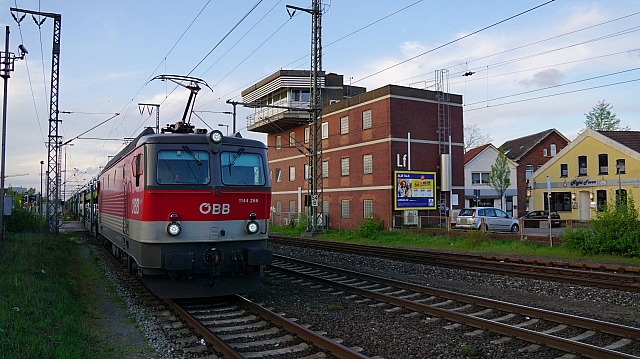 Meanwhile, the station has an amazing restaurant/cafe in it. Great pastries and breads... and coffee!
And here's a video of the view whilst I was sipping coffee.
And here's another freighter.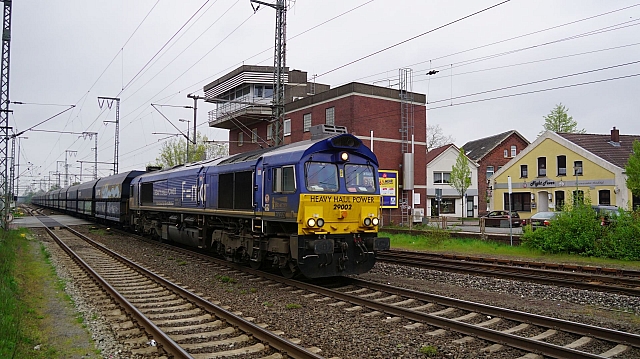 Oh! And a little diesel came through with parts of a wind turbine?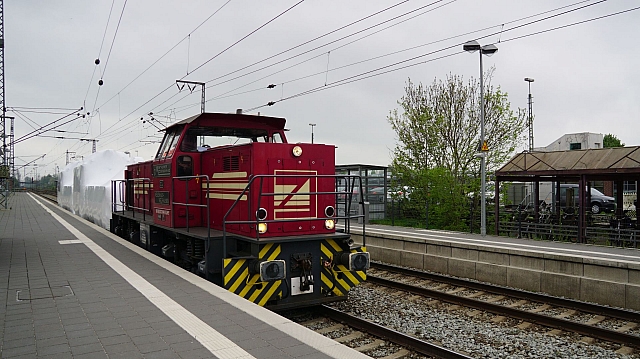 Finally... don't forget your snacks...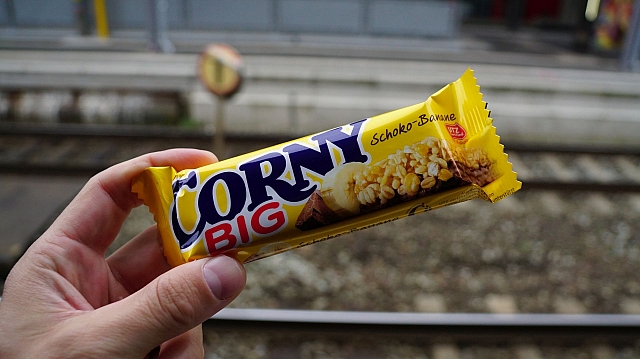 It's amazing seeing this much action in one place.