There's been a bit of heritage activity around Melbourne recently and I thought I'd post a few pictures up-front, rather than letting them rot away in the albums.
Steamrail's Snow Train
This consist runs twice a year from Southern Cross to Traralgon. From there you can venture off on other tours of the countryside. It's usually run by two R class steam locomotives, as it was this year. I happened to ride on it last year, so instead chose to take photos of it this year.
The train ran on Sunday, 5th August. This perfectly aligns with the usual Sunday trash and treasure market adventures, and so I waited near the Oakleigh market. This also happens to be where the Skyrail comes back to earth, so I attempted a shot of the train coming off the viaduct.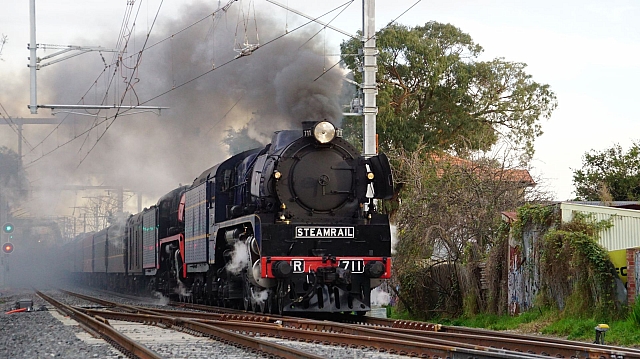 As you can see, R711 was up front and they powered through beautifully.
Excuse the long wind-up, you could hear the train coming well before you saw it!
707 Operations with R707 and A66
Another Sunday (26th August), another set of flea markets and another consist of vintage goodness. It even went the same way... and so did I. But this time I had enough time to get home and deliver the randomness I picked up before it came past the apartment. Therefore... the usual spot first, with the new location. It's a little harder to get the right shot as the train was on the furthest track!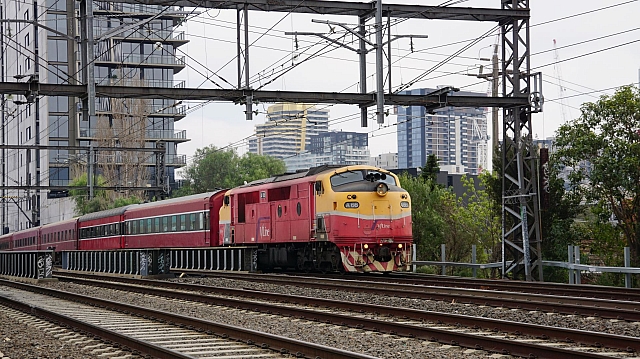 And the poor steamer was getting lugged along behind. Perfect logic though, no running around when it wanted to return in the other direction!
It then came back through and I caught it around the bend at South Yarra. There were a few random trains in between though... like the steelie!
A multitude of sparks...
And yes.. then the main event...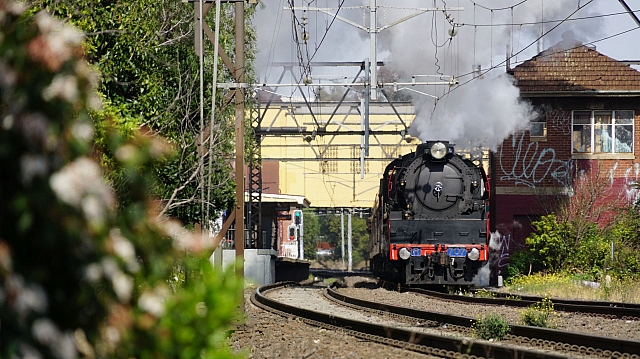 And so that was the first trip... To Berwick and return. The second leg was to Stony Point and back, with a 20min stop at Patterson on the way there.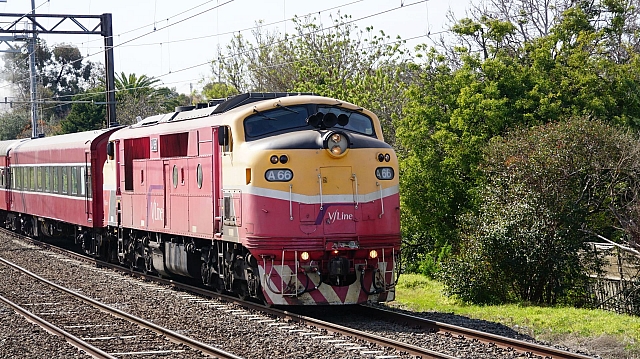 The stop wasn't overly practical... as it was really for the passengers and there wasn't much platform to stretch out on.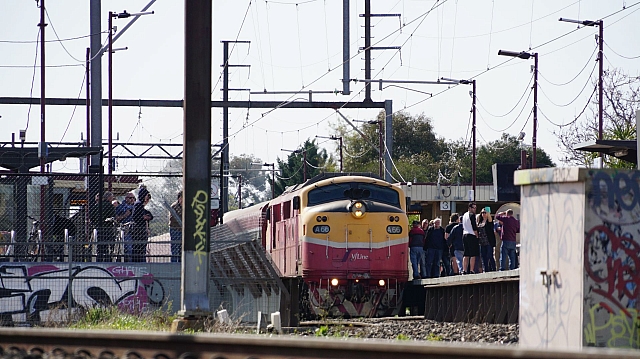 I snuck down to the fence and, regardless of the lighting, I snapped away as the train departed.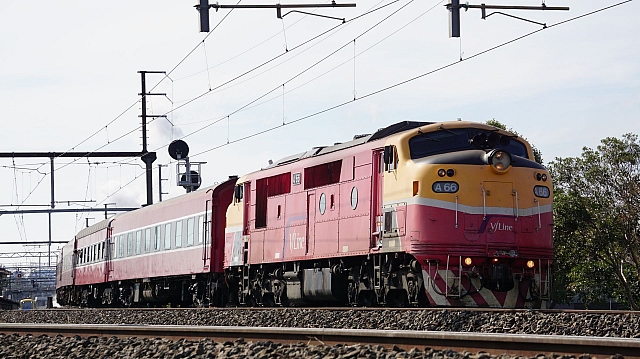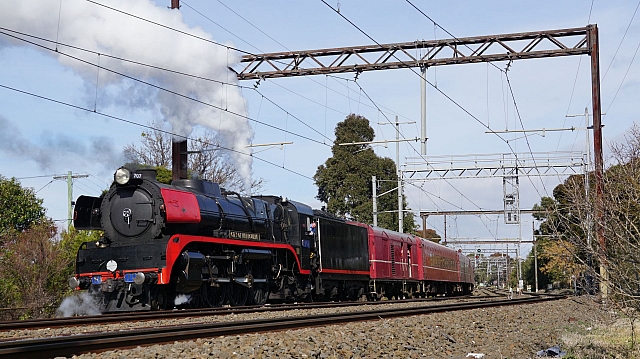 Always perfect to see these tours sell out and history preserved!