Picked this up at a local tip shop a while ago for cheapcheap and have finally gotten around to checking it out. It's a short MIDI Keyboard from Reveal, model number MKB02. It turns out the company no longer exists; but Creative did try to save them back in the day.
Anyway, the keyboard is really nice. It has the standard IO: Power plug, power switch and MIDI out. On top you'll find buttons to adjust pitch and octaves.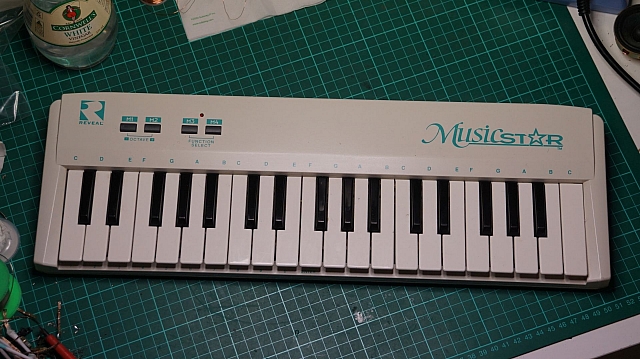 Mine didn't come with an AC adapter, so I purchased the closest 9v 200ma supply I could find.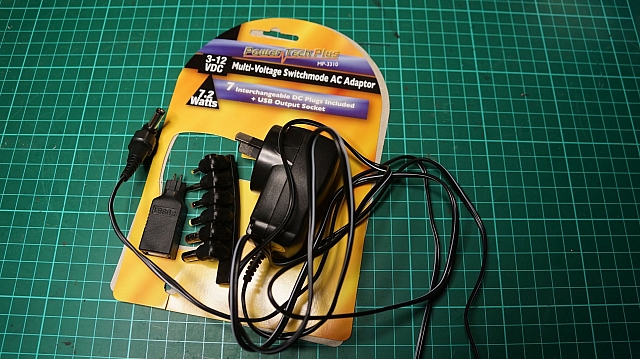 I was concerned whilst hooking this up as to the polarity of the plug. Usually you get the little symbol somewhere on the unit to dictate where positive is. Every other MIDI device I've seen lately has positive on the outside... but this does seem to be a Japanese thing.
The best way to solve this was to crack the unit open... it's a keyboard nonetheless, so it probably needed an internal clean anyway!
That last photo is of the IO board. The best bit? The power runs in from the DC jack into a friggen bridge rectifier! Why am I so happy/excited about this? It means the polarity doesn't even matter! It more-or-less treats the input as AC and converts it to its own polarity. How good is that!? All devices should do this.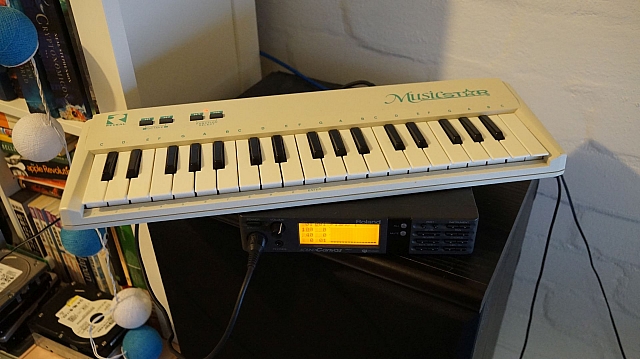 Anyway, the next step was to simply hook it all together into my SC-55. Of course... it just worked perfectly!