The Seino Railway runs from Minoakasaka to Otomesaka just west of Ogaki. JR drops off empty wagons to Minoakasaka from Ogaki and then waits for the return full freight cars. This is a very scenic area and recommended to all. Just make sure you get there when you can get a JR service between Minoakasaka and Ogaki. This is only in the early mornings or late afternoons, as around lunch there are hardly any services!
And yes, I failed miserably to stick to the timetable I had previously wanted to follow. I'd slept in and therefore got to Minoakasaka around 1100 for the 1108 JR service. It was still definitely worth the wait. Below are a few of the good shots (including some of the Yoro railway.) Note that I walked from Ogaki to Minoakasaka and I do not recommend this, it's a considerable distance.
Here's a link to the full album.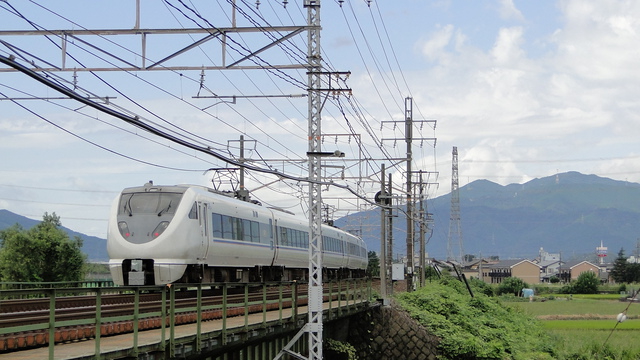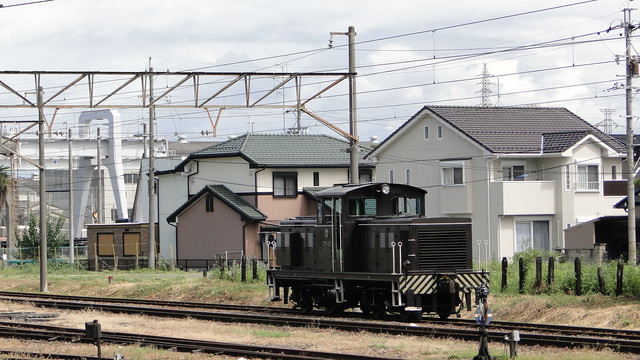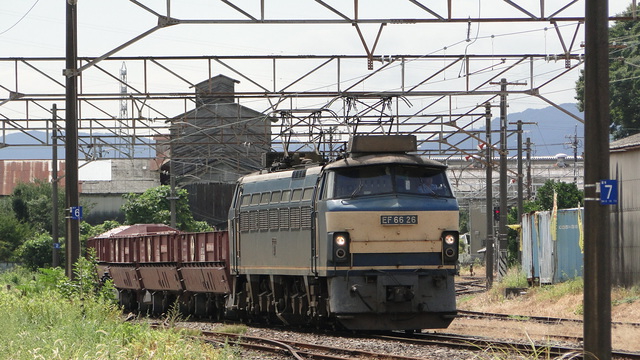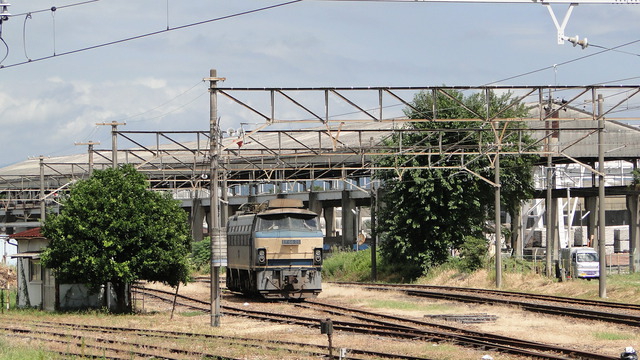 Note that once the JR engine has detached, the Seino diesel hooks and pulls away very quickly, they have no other traffic on their line and don't wait around!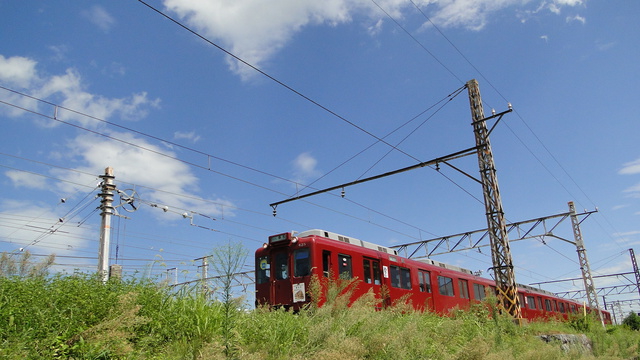 I then proceeded to run back to Ogaki as I'd realised there was no JR passenger service at 1200 and there were also no visible taxis (I should've asked the station attendant!). On the way I dropped my camera battery, ruined my feet due to my sandles and missed the ~1300 Yoro Railway service. I then jumped on JR and got to Tomida to see the cement trains. If only I'd gotten up on time!!
Once in Tomida, I got to see one cement train leave and then two JR oilers pass... not as much as what the timetable would have indicated should have passed. There was a strange bogie-carrying-maintenance-car on the Kintetsu line though! I soon returned back to Osaka.
I'm heading back to Japan for a wedding in September on Monday and have decided to seek out and photograph the private freight railways that exist around the Kansai area. From a few Google searches (and a very large thanks to the data found on this site), I've come up with the following list:
So, after discovering all these railways, I scoured the internet for timetables... this was always going to be impossible. I then stumbled across the Railfreight Association of Japan who actually collate freight timetables and produce a single annual freight timetable of Japan. After getting a Japanese friend to talk to them, it was discovered that they did not like the idea of posting their products internationally! Fortunately my friend found a copy at Shosen Book Store in Akihabara. They sent it immediately and it arrived within 4 business days.
Note that there seems to be a monthly newsletter on their site... I haven't been able to check it out yet!
The title of the timetable is "2010 JR Kamotsu Jikokuhyou" ("2010 JR Freight Timetable", "貨物 時刻表", "かもつ じこくひょう") and it's valid from March 2010. It contains a thorough coverage of freight operations in Japan, starting with a Map of the country, a breakdown of services, a listing of locomotives (and the depots they belong to), a description of the types of freight, station diagrams and a lot more. The best part of this timetable is that they cover all of the private railways still operating and provide intricate timing details.
The sorting of the trains for each of the railways is a little confusing, and so I have reproduced the times of the railways above for my own benefit; but hopefully for that of others too. You'll find the timetables on my
Japan Freight Railway Timetables page.
The Daytrip
Since I now had an idea of what to see, I created a plan to visit all of these railways in one day. The only exception was the Mizushima Rinkai Railway as it is in the opposite direction from Osaka to all the others.
After a little bit of creative planning on Hyperdia (clockwise vs. counter-clockwise was a big decision) I decided on the following plan:
Depart
Arrive
Movements
Noda(JR)
Osaka
Shinosaka
Maibara
Ogaki
0535
0546
0608
0706
0743
Osaka
Shinosaka
Maibara
Ogaki
Minoakasaka
0539
0550
0643
0741
0749
0833-0914 Limestone (#1022/#5780)
Minoakasaka
Ogaki
Nagoya
Meitetsu Nagoya
Jingumae
0931
0941
1013
1018
1029
Ogaki
Nagoya
Meitetsu Nagoya
Jingumae
Oe(Aichi)
0938
1013
1017
1024
1035
All below travel through Higashiko Freight Station.
This will involve loitering between Oe and Higashiko.
1034 Container (#307)
1050 No Idea (#6)
1130 Limestone (#7)
1134 Container (#308)
1140 Container (#8)
1143 Limestone (#321)
1210 No Idea (#9)
Oe(Aichi)
Jingumae
Meitetsu Nagoya
Kintetsu Nagoya
1217
1221
1228
1241
Jingumae
Meitetsu Nagoya
Kintetsu Nagoya
Kintetsu Tomida
1221
1228
1232
1309
1314 Tanker (#3088)
1317 Other (#0502)
1347 Cement (#5364)
1352 Tanker (#5284)
1402 Cement (#3715)
1413 Cement (#3716)
1422 Tanker (#5380)
1434 Cement (#5367)
Kintetsu Tomida
1512
Hobo
1528
1554-1609 Cement (#3718)
Hobo
1604
Oyachi
1616
1621** Cement (#3718)
1630** Cement (#3717)
Walk to Tomida, watch cement shunt
Tomida
Kameyama(Mie)
Kamo(Kyoto)
Shinimamiya
1729
1838
2006
2113
Kameyama(Mie)
Kamo(Kyoto)
Shinimamiya
Noda
1804
1955
2100
2116
Find the Super Rail Cargo
As per usual, I've left myself no time to scratch my balls; but as per usual I will also rely on the ever-trustworthy JR.
This plan is currently to be executed on Monday the 13th of September; we'll see what happens.