After mucking around trying for a while trying to get the new Compaq motherboard into the old IBM PS55/Z, I realised I'd wasted a lot of time playing with SCSI cards. This motherboard has a USB port! Can I use an external USB CD drive in DOS? It turns out the answer is yes!
Download USBASPI.SYS from here and then a USBCD.SYS (choose your brand) from here. I fluked it and tried the first USBCD1.SYS driver which worked perfectly! Firstly, copy the files to your HDD (I always put them in C:\DOS\), and then edit CONFIG.SYS:
DEVICE=C:\DOS\USBASPI.SYS
DEVICE=C:\DOS\USBCD.SYS /D:MSCD001
And don't forget AUTOEXEC.BAT as follows:
C:\DOS\MSCDEX.EXE /D:MSCD001
And reboot...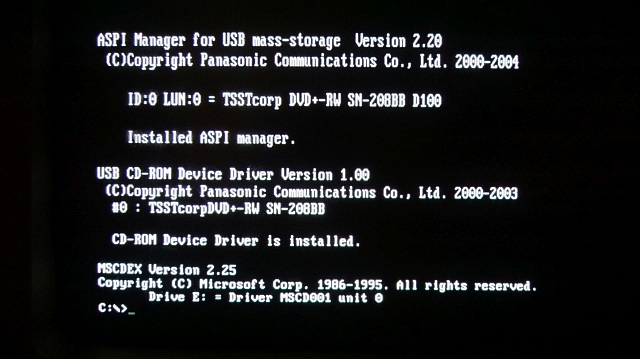 Out with the old and in with the new!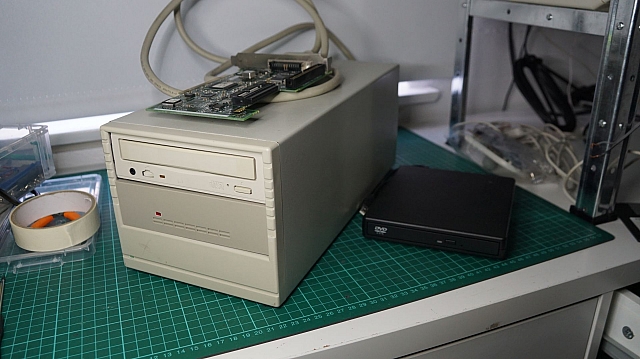 Meanwhile, Windows 98se kept locking up (whole machine freeze!) at Programs on the Start Menu. I actually had to unplug the CD drive and reboot to get it to continue! But the end result was lovely...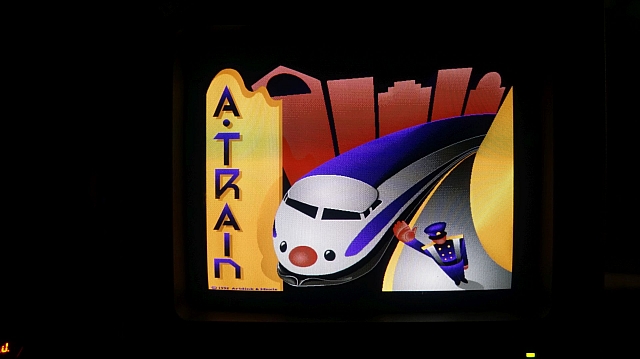 Time to really make this motherboard fit!