To the winner of recent Yahoo Auction f1100292216, I salute you! It was a PC Card Support Software Disk for PC-9821Ne, titled in Japanese as NEC PC-9821Ne カードサポートソフト ソフトウェア FD.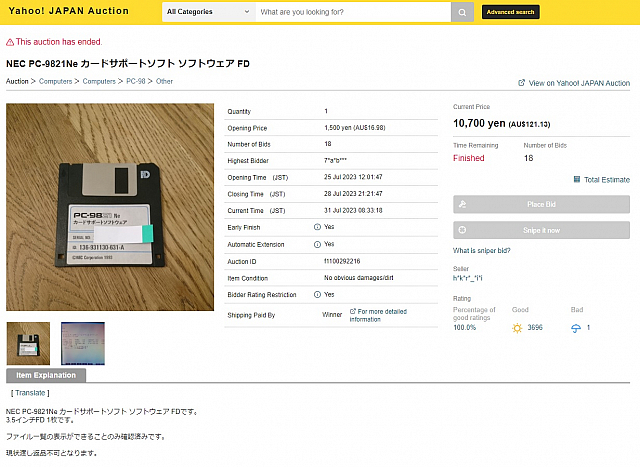 Now, I have no idea if it'd work with my NS/A, as its contents were listed as follows: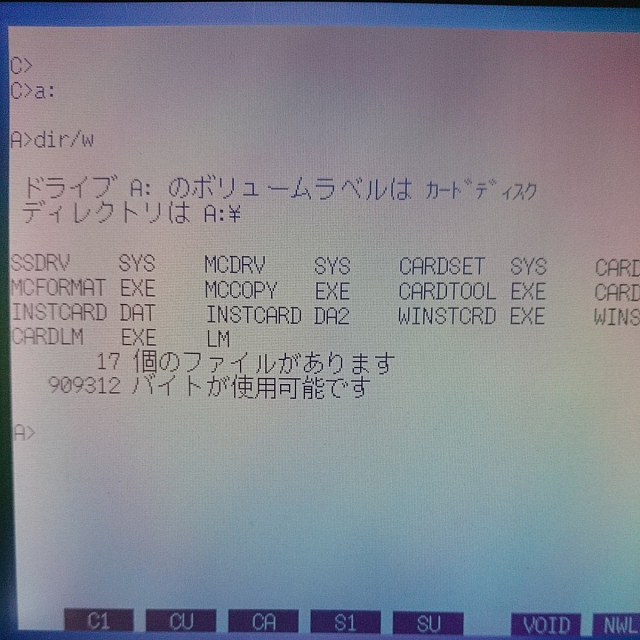 SSDRV.SYS? We're expecting an SSMECIA.SYS for anything PCMCIA 2.0... as per the information in my other post.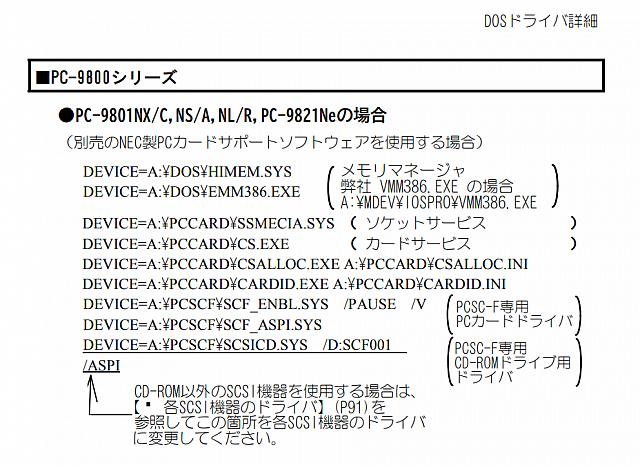 But whatever... I went for it anyway. I prepared a budget for around AUD$80, but I was obviously dreaming.
If you bought this disk, please make it available to the world for preservation! That was my plan.
Update: Actually.. the same seller has just listed a PC-9821Nm PC Card Support Disk and the picture of the disk listing shows PCMCIA LAN Card drivers?... so it's been overwritten. It seems I've dodged a bullet above, as it really didn't have the proper PC-9821Ne drivers!
Update: Actually actually.. This installation document seems to indicate that SSMECIA is part of SystemSoft Cardware and that SSDRV is part of NEC's drivers. Could this be any more confusing? There's another auction up and it has the NS/A PCMCIA Support Drivers in there. The screenshot lists SSDRV.SYS, with a much smaller file-size than what we've seen before... this must be it!?