This poor machine was about to be sent to the recycle center... so I salvaged it and downgraded it. Getting Windows 98 to run was a challenge!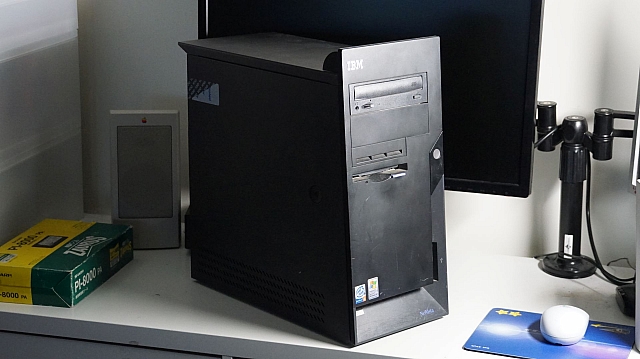 Windows 98 doesn't like more than 512mb RAM
Found this out the hard way... the installer would boot the CD, start installing and then fail randomly throughout the install. Once it actually made it to the first reboot and then failed to reboot. It threw an error on the dos prompt of which I failed to record. The machine had 512+512+128 in there (which was an odd combo anyway) and I reduced it to just one 512 stick. After this is worked fine.
Sound Drivers
I downloaded and installed around 20 different SoundMax drivers and had absolutely zero luck. 1 month later (when I finally had a use for the machine) I came back to get the audio going; I needed a full multimedia experience.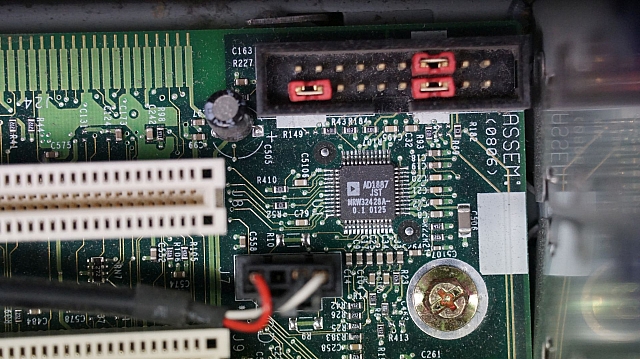 I checked out the motherboard and found that it had a AD1887 chipset... turns out that this was made well after the Windows 98 era and therefore finding drivers wasn't easy.
Fortunately, Totempole posted the same issue in the vogons forums! Unfortunately, his links are dead. A little googling found the correct file (although it stated it was for Windows 7 or higher?) which worked a charm! Here it is for safe-keeping: SoundMax AD1887 Driver for IBM NetVista Desktop Workstation (d63z32us.exe).
Note that if you want DOS Sound to work, then you need to specifically enable it.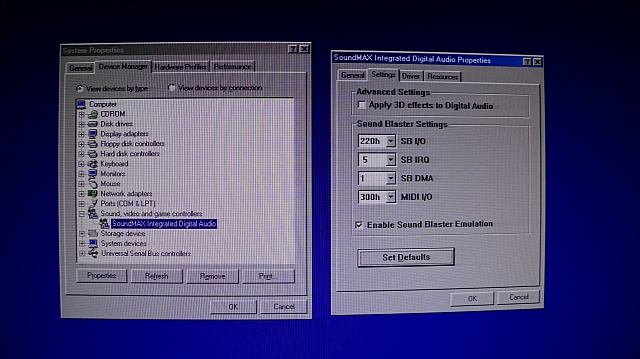 And then you can play awesome games!
NVidia AGP Riva TNT2
This machine came with this card in the AGP slot. There's no on-board graphics in this machine.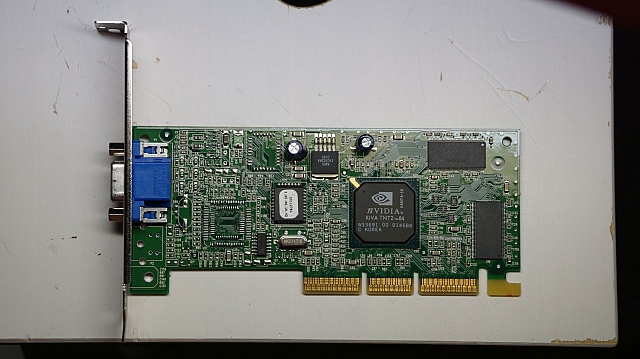 It seems like 81.84 was the final NVidia driver to support Windows 98 but I somehow managed up with 71.84_win9x_english.exe installed. Display Properties shows that this card is an NVidia Vanta? Never heard of it. Running at 1920x1080 in Windows 98 SE is pretty random.. but great for the next trick.
Now to start producing Director 5 movies for this project and ... playing A-Train.