Have always had a soft-spot for this country. The climate and landscape is awesome, and so are the people and food. Let's also not forget about the IT/Electronics/Junk shopping! Oh yeah, they have railways too... of quite a few kinds! For accommodation, I highly recommend the Sekeping Resorts chain of locations. I don't know if they came before or after AirBnB, but it's the same idea. Someone has developed small neighbourhood properties into temporary accommodation. The first stop was Sekeping Tenggiri, right in the mix near Bangsar and it was fantastic!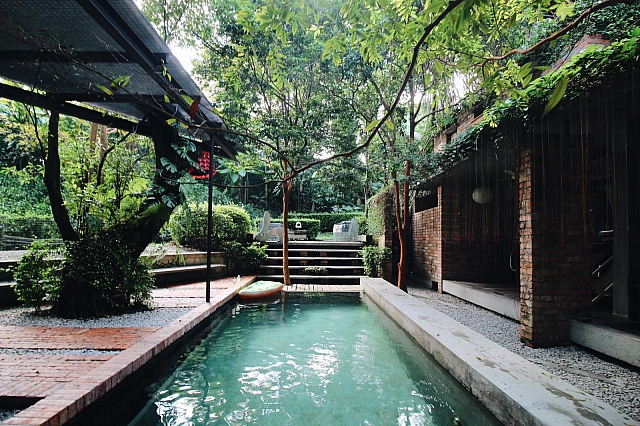 Just bring mosquito repellant!
Bangsar
Just east of the main city is a vibrant suburb with a lot of ex-pats. There's great malls and great bars/clubs/restaurants... and also great accomodation. From the station you can also see just about all modes of transit! Bangsar Station has a great view of the airport line and the main rail line. There was a bit of trackwork being undertaken, so all trains had to come to a halt for single-line-working. No freight was seen, but works trains were around. There's also a few pedestrian overpasses down the line towards MidValley Mall which provide great views also.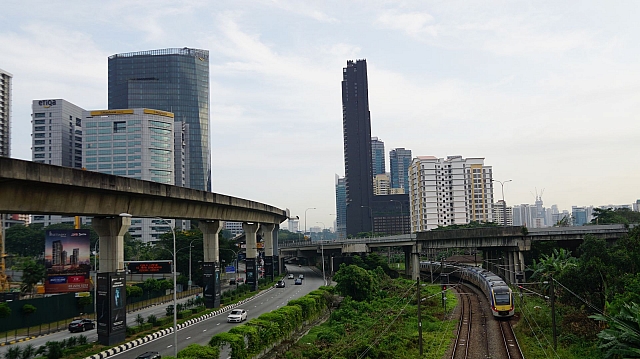 Chinatown
Always a favourite, in any country. The flea markets are amazing at 7am in the morning. Supposedly Saturday morning is the best? Get there early (i.e. 6-7am) as it gets really hot really quickly and the sellers pack up quick. Expect crowds, junk and a sensory overload. Make sure your belongings are safe in secure bags and pockets! I found a few cool PCMCIA devices and a Sony Clie... for princely amounts of around AUD$2.00. And yeah, Maccas for breakfast.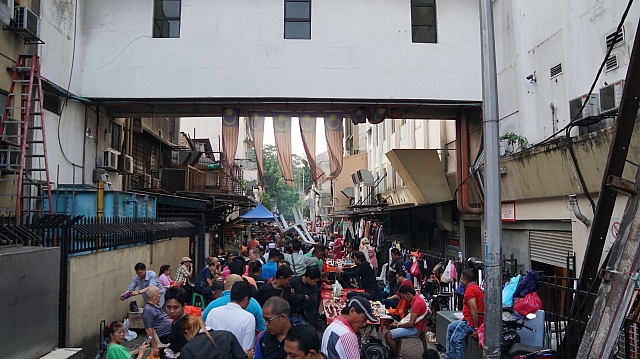 There's also a cute little bi-directional monorail running through town. It actually starts right back at KL Sentral and takes you into the IT district.
Kuala Lumpur Station
This is a beautiful station, but also really a relic of what the railway used to be. With all the new above-ground modes of transport, this station doesn't see much use at all. It's also not overly-well connected to the rest of the network. KL Sentral, with it's mall and multi-mode connections, is the proper transit station. Regardless, this station is still beautiful and worth a visit! Unfortuantely, platforms 3 and 4 were closed for maintenance; fortunately, there was a railset train in operation!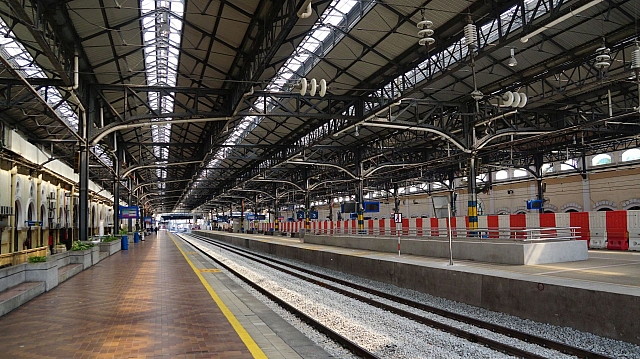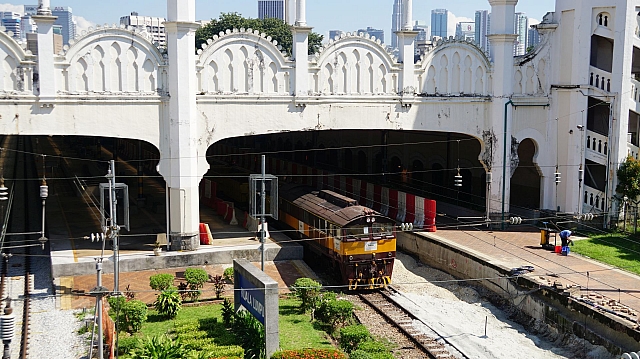 The express to Butterworth came and left as I was checking out the works train.
From the outside, you can actually get shots of the main station building through the cloudy windows... it's a bit of a shadow of its former self!
Across the road is the main KTMB office.
And then... the best part. You can walk the full length of the platform north and end up in Chinatown/Central Market. It was all very much under-construction, to the point where they had a second works train moving spoil around. And guess what? It was a freeeeeeekin DD51 from Japan! In perfectly AWFUL condition!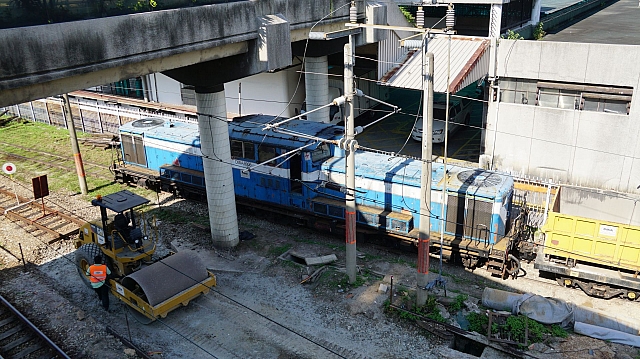 Serendah
After an amazing 3 days in the jungle at Sekeping Serendah, it was time to get back to the big smoke. This wasn't as easy as expected... getting a taxi from the resort was impossible and the owner's car was misfiring amazingly. I'm actually surprised we made it back and forth.
Anyway, it was down to Serendah Station where I, for some reason, expected a higher frequency of services.
One EMU bolted through, and then people starting appearing on the platform... hopefully a stopper would come through soon. Of course, before that, a light engine bolted through... was that a blue tiger!?!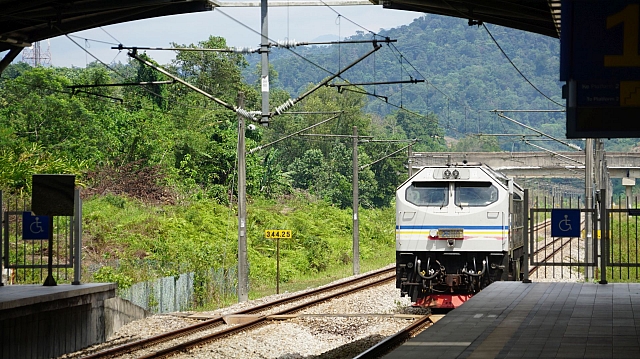 And then a real freighter! Woo hooooo....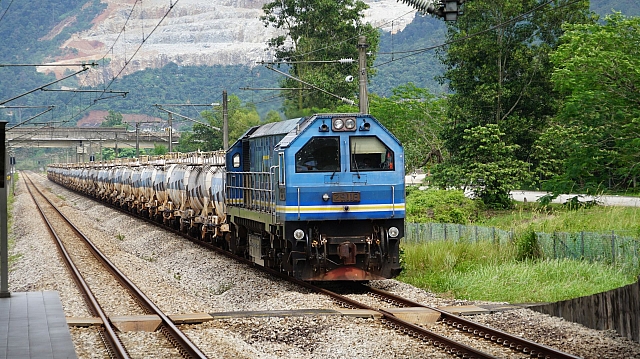 And that was that... an actual service stopped through and took us quickly to a transfer station as the main line into KL was under repair.
From the Rooftop of Alila Bangsar Hotel
This was a nice surprise... the final hotel in Malaysia and a perfect location! The view from the hotel rooms was fantastic. Southbound you get to see the monorail depot and airport trains.
And then the roof! From the roof, you get to swim in the pool (or eat dinner) and watch the trains pass by the base of the building. I probably took waaaaaay too many photos.
The sunset is fantastic... and there's, of course, other random things to look at...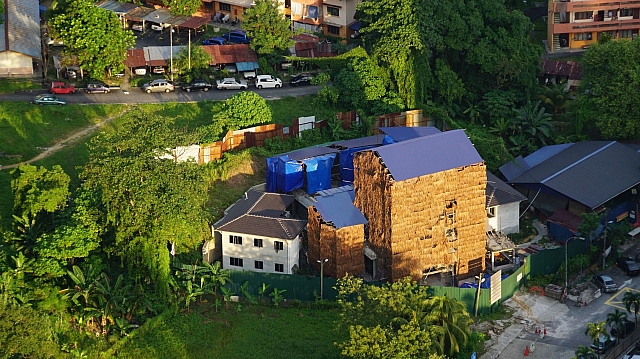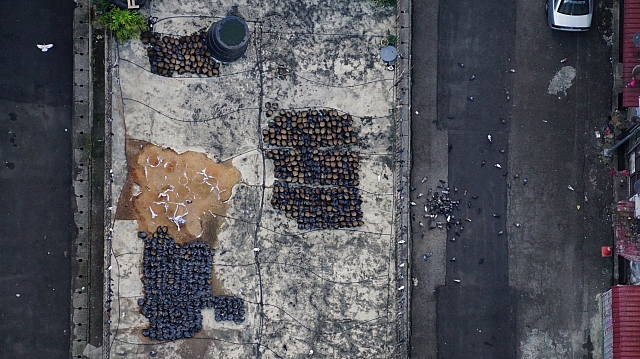 Putrajaya and Cyberjaya
The main target was the Morrocan Mosque, but the take-away was being allowed into the derelict monorail station at the main train station! I'd seen the stubs of decrepit monorail track and had wondered how the german designers had manage to infiltrate Malaysia so well with their technology (it didn't survive in Sydney either.) Of course, this station had been shut down and truncated for quite a while and there was even a new over-ground rail system being extended down to the area.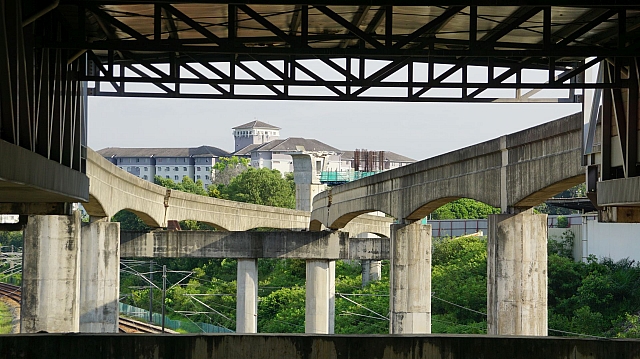 So those two rails above are the truncated Monorail. Here's why... the LRT is on it's way to this location.
But then the juicy part... the actual monorail station upstairs...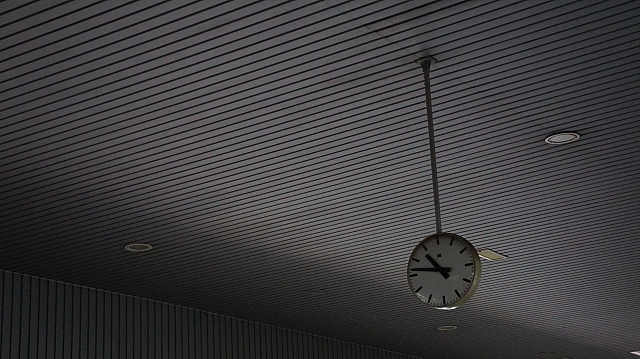 There was a cute little track machine down this end of town also.
It was then a quick trip on the EMU back to Bangsar and then a late evening flight back to Avalon. Skybus actually runs a pretty damn good service, connecting to the Air Asia X flights!