It was finally finished and it was finally my time to check it out! I've written about this before and before and before as it's exciting to see that JR West are continually building/extending/enhancing their network. This new line meant that, since I often stay in the area, one could have direct access to see the freight trains running through to Hirano without needing to hike too far on-foot!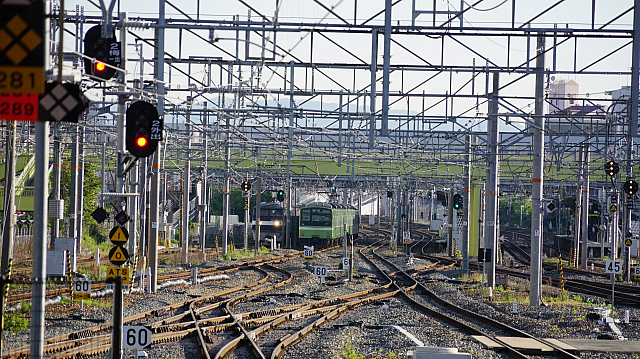 The line starts at Shin-Osaka and uses platform 2. The train above had terminated an up service at Shin-Osaka Station, but was now on its way back down towards Kyuhoji. It's interesting that they managed to find enough of a slot to have the trains lay-over on platform 2 without causing too much of a timetable re-write. The fact that the trains are allowed to wait for (sometimes up to) 20 minutes at a time is quite interesting as I would've thought that this platform was heavily utilised by limited express services. It seem that crossovers have been installed on either side of platforms 1 and 2 to allow those limited express trains (Kuroshio and Haruka) to only now use platform 1 with no schedule changes!
As mentioned, the line starts at Shin-Osaka Station and heads north-east, following the Tokaido/Kyoto line alignment. Just after Higashi-Yodogawa station, the line splits off the main and elevates, taking you into Minami-Suita Station. This elevated curve and station actually form the fork of a full triangle connecting the Higashi Line to the Kyoto/Tokaido Line. From the northern platform, you can see the other half of the triangle; the path the freighters take to get to/from Suita Yard. Straight after the station is a beautifully curved bridge which you can see under construction here. It takes you across the Kanzaki River into JR Awaji Station. They had to prefix "JR" to the name, as Awaji Station is in use by Hankyu and it's a short walk to transfer between. This is also the easiest station to walk from to get to the northern bank of the Yodo River.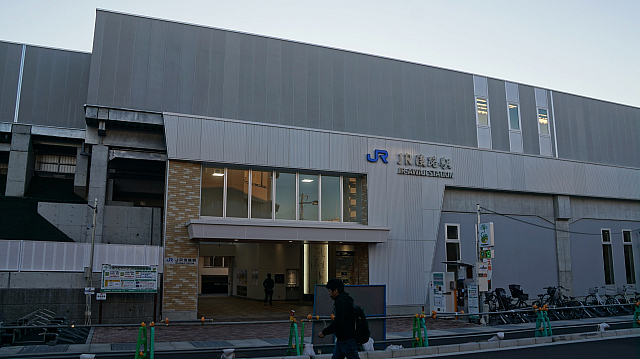 The shots above were actually from another trip I took where I wanted to be in-time for the first southbound freight through the Higashi Line. It turns out that if you take the first JR service, you'll just miss the first southound freight as the passenger service is scheduled afterwards. Instead, from Shin-Osaka you need to use Hankyu Minamikata Station to get to Hankyu Awaji and then walked across to JR Awaji.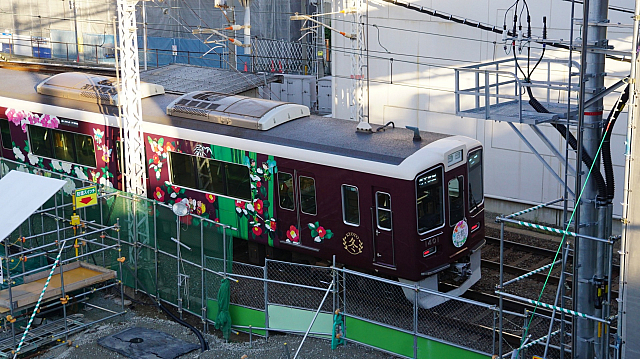 From JR Awaji, there's also a good view down onto the Hankyu tracks below. Hankyu are currently undertaking a massive bit of construction to elevate their whole line from Juso to Awaji and beyond... and I believe it'll take quite a while longer as these concrete supports have been around for a few years.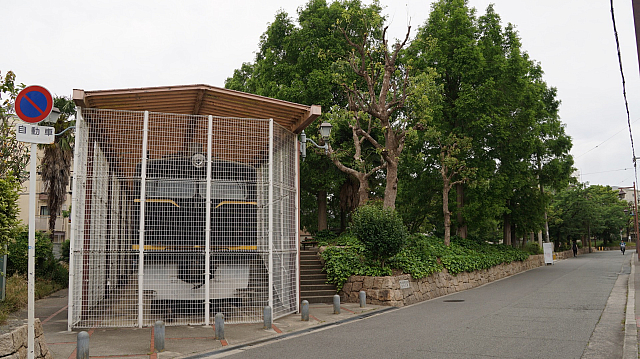 Note that you can also stroll south-west from Hankyu Awaji Station to see the stuffed-and-mounted EH10 in the park just nearby...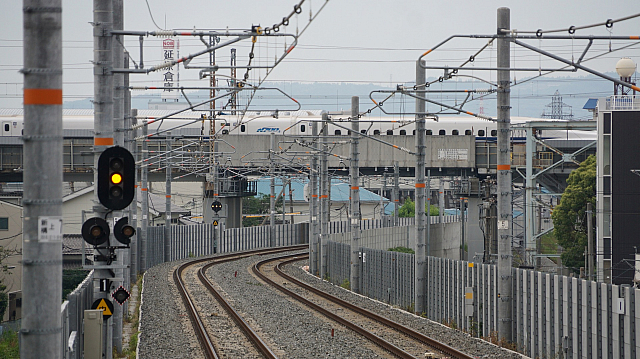 From the northern end of the platforms at JR Awaji, you can see the shinkansen pass! You can also get a good view for southbound freight.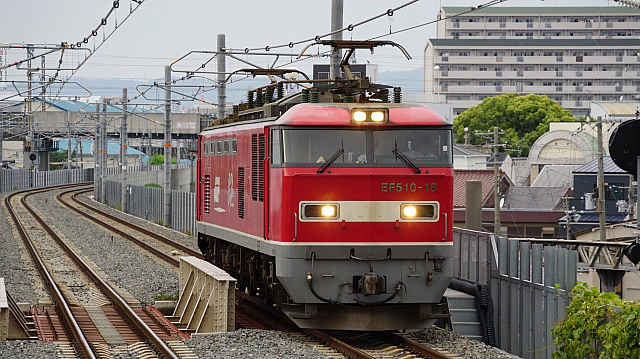 And then there's also the northbounders!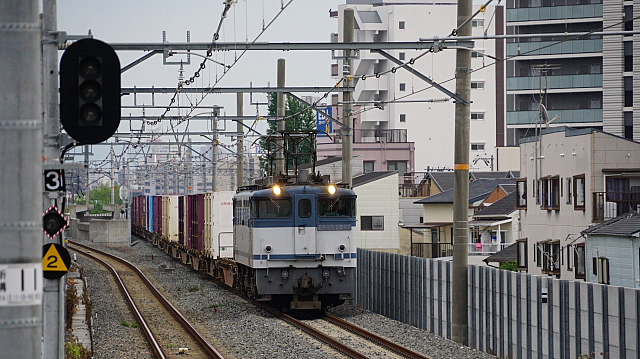 From JR Awaji Station, the line heads south and crosses the Yodo River. This bridge is a favourite for railfans in Kansai and used to be just a single lane, with a pedestrian path down one side. This has since been removed to allow the bridge to be dual-tracked.
I'm surprised they didn't receive bad press for removing the ability for pedestrians to cross the river here. You can now, of course, take the train, but more-often-that-not this was used by bicycles with large loads of stuff....

The first station after the bridge is Shirokitakoendori. As with all stations on this line, it's brand new and everything is very clean and tidy.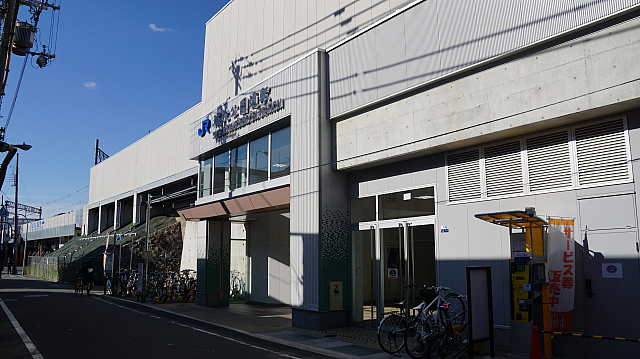 For some weird reason, I was particularly fond of the design of the escalators. Not just clean and tidy, but the quality and styling! JR West knows how to build a nice station.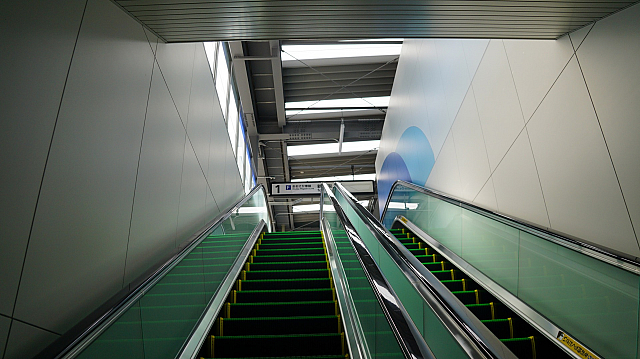 From here it's an easy walk north to get to the southern side of the Yodo River. Stay on the eastern side and follow the bike tracks for some good views.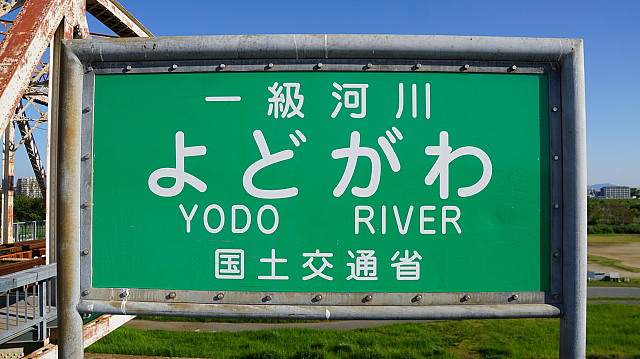 There's also some interesting vantage points from the fire escapes of nearby buildings. Just make sure you ask the local residents or authorities if it's OK to take train photos from an elevated position!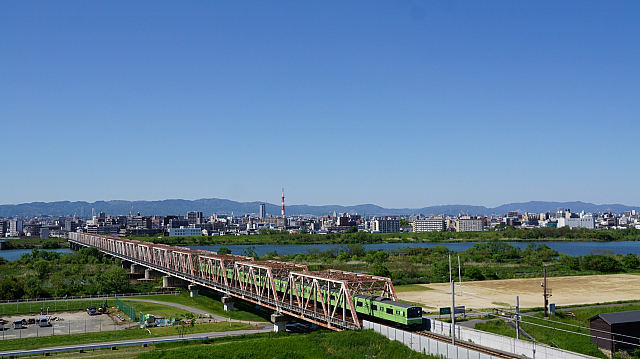 And then the freighter came through! A cute little light engine. My camera perfectly failed at this point with a lens error but I was happy the following shot succeeded.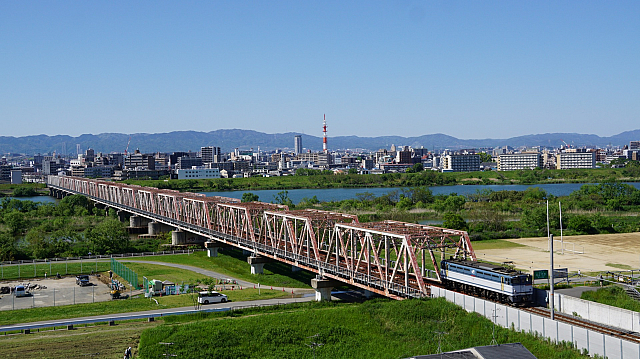 The train's next stop is JR Noe Station. Again, this is another station where the 'plain' name was already taken; this time by the Keihan Railway. It's an easy walk to transfer between these two stations and it can be a good path to get to the Osaka Monorail, transferring at Keihan Kadomashi Station.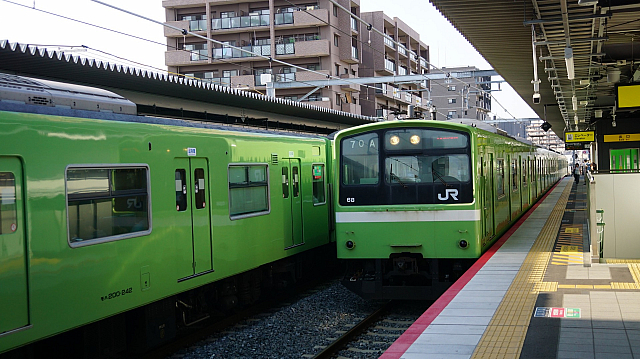 From JR Noe, the line travels south before joining the alignment of the Gakkentoshi Line. Just before the junction, you can see a former alignment and triangle where the Higashi Line branched west to a yard next to Sakuranomiya Station. It's now a footpath/cycleway and the yard is long-gone, full of apartment. I'll have to dig up more information on that area. But back to the line in question, after the bridge, the train curves into Shigino Station. Here you can transfer to the Gakkentoshi Line, through to Umeda at Kita-Shinchi Station, or after it turns into the Tozai Line and therefore beyond to Amagasaki or Nishi-Akashi.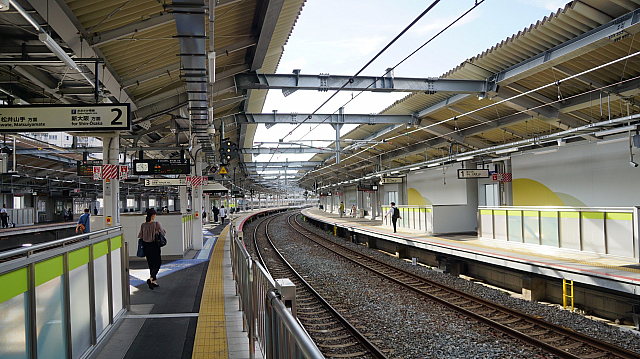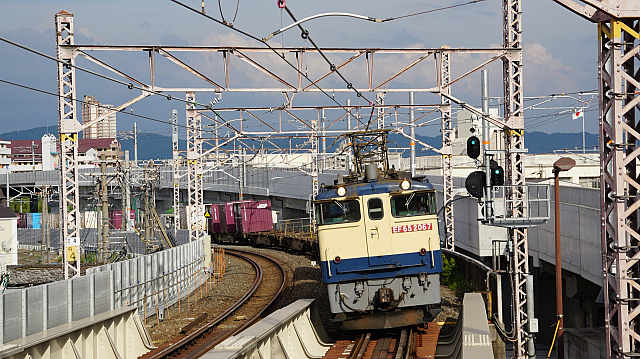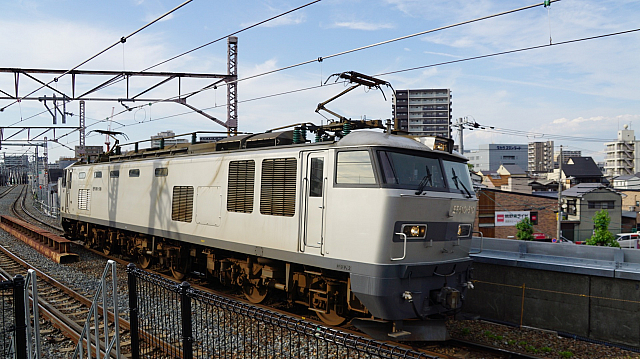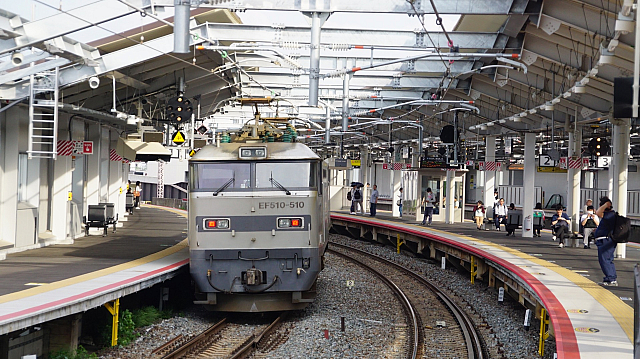 Staying on the train, you'll now approach Hanaten Station and then curve south to finally intersect with the Yamatoji Line to Nara. Before this though, there's quite a few more new stations, where JR have once again had to prepend "JR" to make the names unique: JR-Kawachi-Eiwa Station, JR-Shuntokumichi Station and JR-Nagase. Kizuri-Kamikita Station after the list above, is finally a newly-named station, and I made an effort to get here one afternoon for a southbound freighter.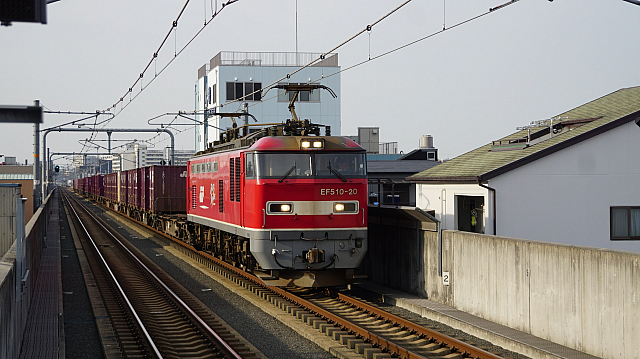 Next comes Shinkami Station, named "shin-" as Kami Station is already just next door on the Yamatoji Line. Due to the design of the triangle, getting an "internal" transfer seemed impossible, so they went ahead and built two stations.
If you've stayed on-board then you're now approaching Kyūhōji Station - the end of the Higashi Osaka Line! Here you get the best transfers onto the Yamatoji Line to continue onto Nara and further east into Kansai. I actually did this on my previous trip through to Yokkaichi and Sendai.