This thing just looks cool! Advertised as 'really simple to use' since it only needs your parallel port, it's a true-colour 640x480 webcam for the Windows Millenium era. Well, I say Win ME, but I could be wrong... the drivers I found are for ME though, so it definitely hung around.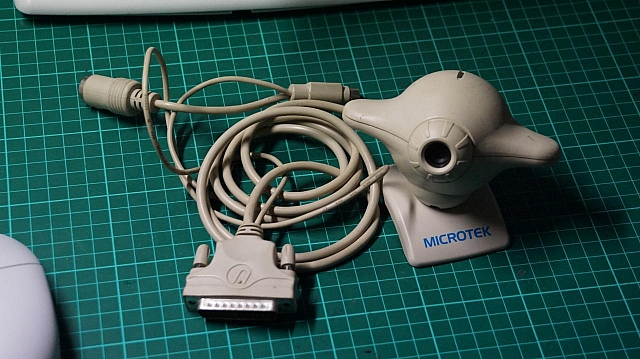 It has a lengthy cable with a little bit of 'interesting' at the end. Sure, you have the parallel port.. which we're expecting.. but then you have an 'adapter' that has male PS/2 on one end and a female AT keyboard connector on the rear. Wait... so... If my PC has an AT Keyboard port, I'm screwed because this has male PS/2... BUT I can plug my keyboard in to the back of it? Vice-versa, if I only have PS/2 ports, I then need an AT Keyboard? Maybe it came with an extra adapter when you bought it knew. Fortunately, I happened to find one in my box'o'junk!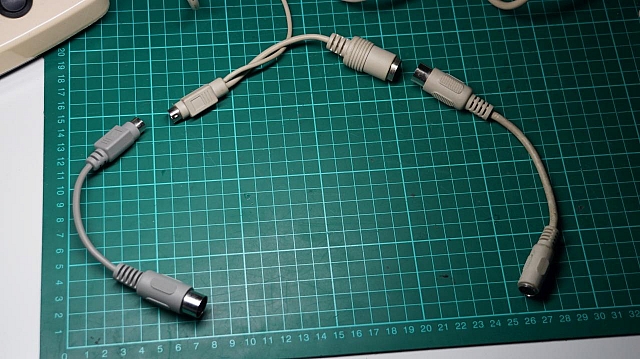 So, in my AT case, I converted the AT to PS/2, plugged in the webcam and then plugged in ANOTHER AT to PS/2 to connect my keyboard! Hooked together...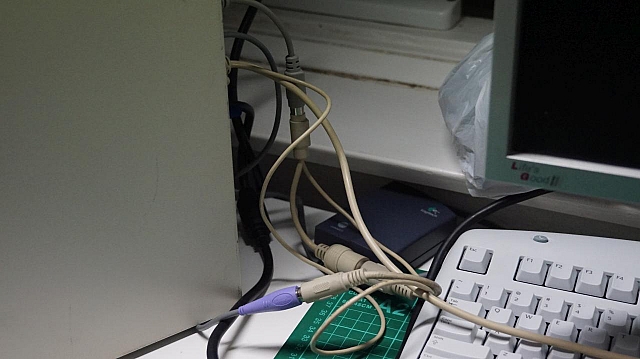 We have power!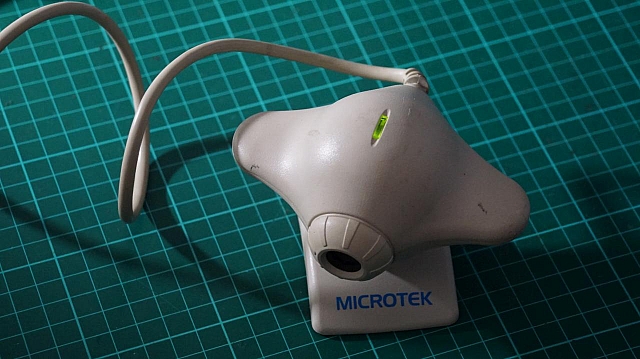 Software
Thanks to webarchive, the original page for the camera is here. Unfortunately, the snapshot they've taken doesn't include drivers. Regardless of the list of files here, they all seem to be for their scanners. Fortunately, Driverguide has a Windows Millenium Driver for the MDC-1. (Mirrored locally at this URL)
Downloading and installing was simple enough on Windows 98 SE. The software needed a reboot and then I had a program folder with Camera Test in it... sure! Why not?
Nice... it just worked perfectly. Terrible in low-light, but that's to be expected!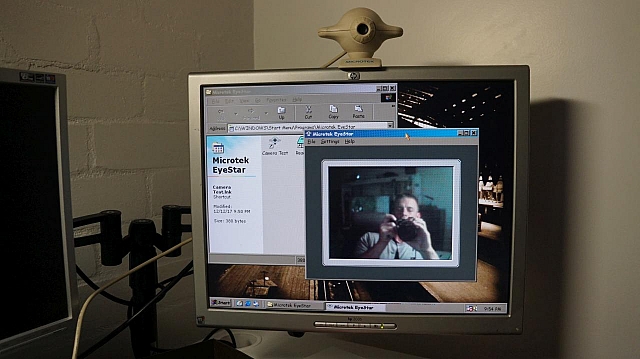 For those running open source software, you may be in luck. Is this a Linux Driver? Is this the same one? Maybe this?
Looks like they made sequels: Microtek Eyestar 2? And a USB version also.