I remember these drives... they became available around the time I had a Cyrix CPU and an S3 graphics card. We were not willing to cough up for a proper Pentium ~200mhz. Anyway, these were the budget drives also, making use of space instead of enhancing technology to fit more bytes in smaller places!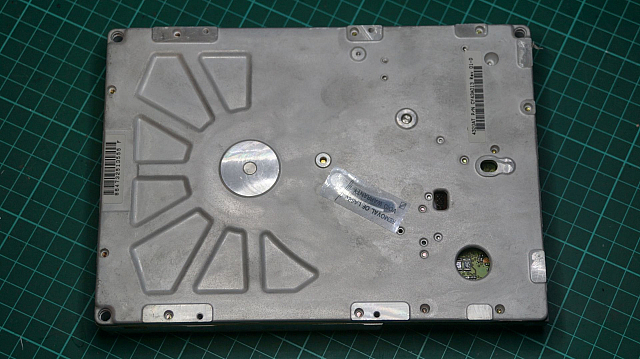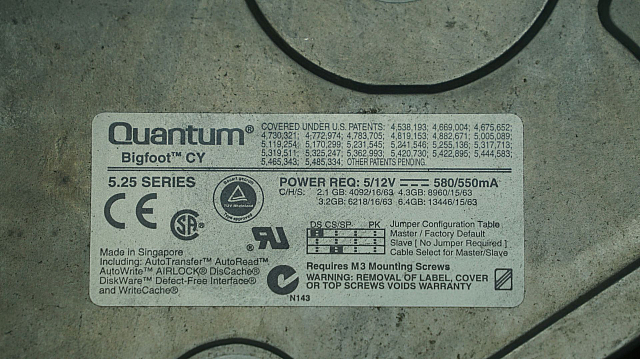 The Quantum Bigfoot pictured above is the 4320AT model, meaning it's listed capacity is 4.3gb. Of course, partitions never manage to give a drive's entire space to the user, so a FAT32 partition via USB-IDE via Windows 10 formatted out to 4.03gb.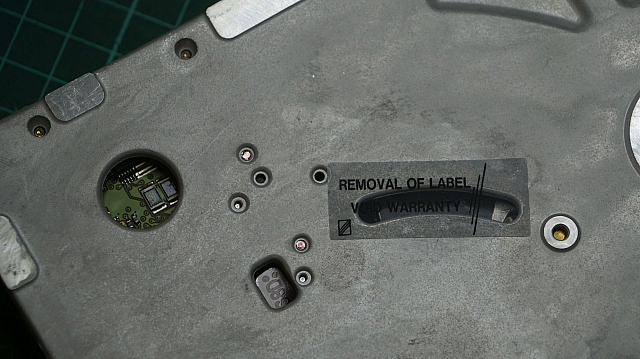 This drive usually wouldn't even warrant a mention, but this model has a specifically interesting feature. It also seems quite rare, since googling didn't result in too many versions of this style of Bigfoot. Looking above, you'll see a transparent sticker over a window in the drive. It's actually a window that exposes the read heads! That's a really strong sticker... or so I hope, I haven't tried to remove it. Regardless, it lets you actually see the head has stopped when it's powered off... better yet, you can even watch it move when it's in operation!
Totally random! And amazing to watch!