Picked this little beast up from the flea markets recently. It came with 2 disks and no power supply! I was so excited to see a random pile of SCSI junk at the markets that I forgot to check that everything I was picking up was complete!
The power plug on the back looks like a PS/2 cable with a lower pin missing. Why do it for? Of course: proprietary power means you need to contact their service desk when you need a replacement... or do you?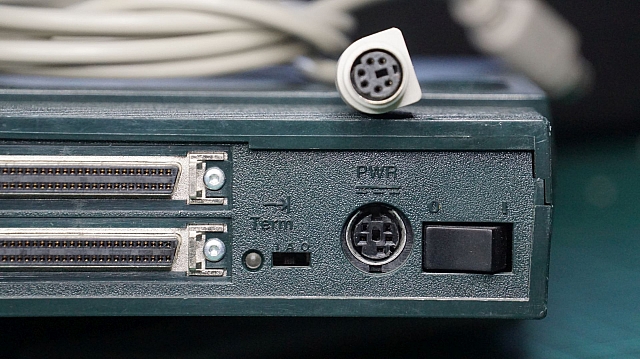 I started hacking up a spare PS/2 extension cable and got it to fit!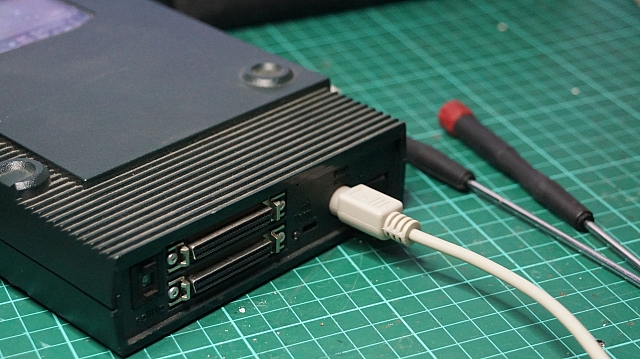 As I was rummaging for a compatible brick that could supply both 12v and 5v, I found that I already had a "ps/2-style" power adapter in my box-o-shite. It had exactly the right pinout, voltages all in the correct places, but the extra pin was there...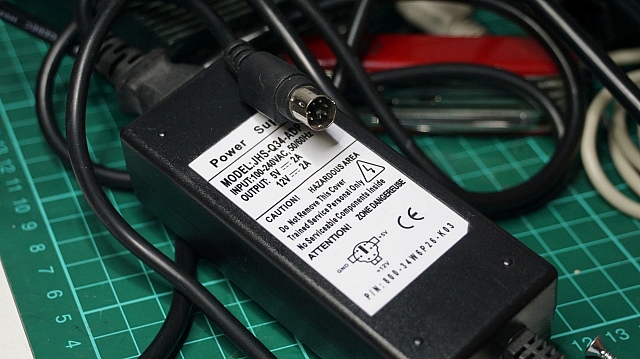 I quickly hacked that off and tested it...
Noooo waaaaay... it also worked perfectly when on a SCSI card. Nothing interesting on the disks though!