Ladies and Gentlemen,
I am proud to finally announce that the Booster has been completed and tested.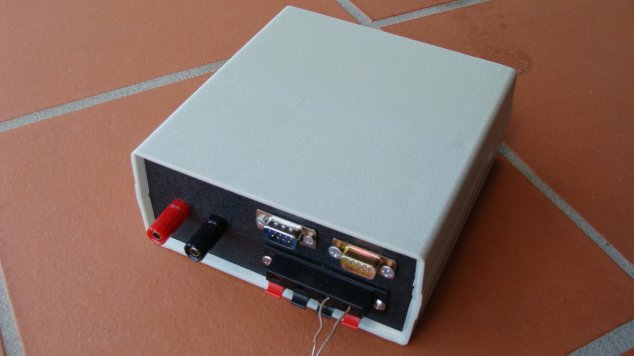 The final design incorporates the following features:
Short Circuit Protection with a ~6sec timeout when short detected.
Two segments per booster rated at 2-3Amp each.

These can be combined for a total output of ~5Amp.

Status LEDs to indicate power output on each segment and also overload/short detection on each segment.
Second Serial Port (DB9) on the rear panel to allow data connection to another booster.
A typical setup of the Booster would be as follows: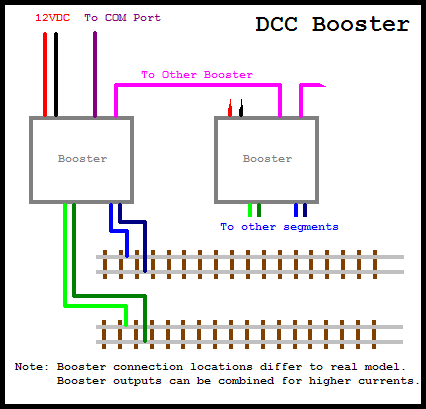 The Booster shown above was built in a readily-available Project Box and the next one built will probably not use the same model. I'll be going to the store on the weekend to see exactly what is available as the box used is a little larger than what is really required. Either way, if you still wanted one of these, now is the time to contact me.