Picked up this awesome external SCSI HDD enclosure last week but was perplexed by the cable. There's an ultra-tiny plug on one end and a standard-sized external 68-pin plug on the other. So far I've only seen this plug on internal cables and didn't know it was built in an external format also.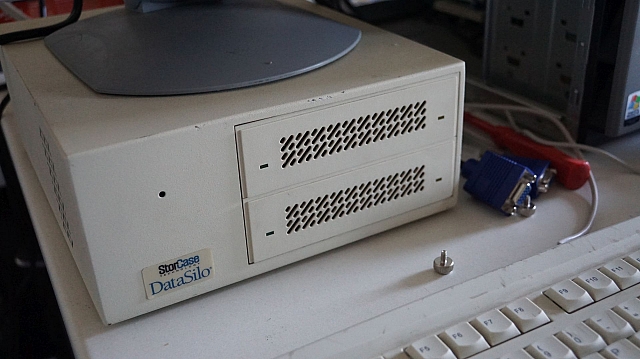 I was already in trouble. All of my standard ISA or PCI cards are either Centronics, DB25 or ultra-tiny plug and the only card I have with a full-width 68-pin external socket is a 64-bit PCI card!
The last motherboard I had with 64-bit PCI slots was the Apple G4 Graphite and that's long gone. I realised I could plug the cable into the internal side of the card... but that wasn't optimal!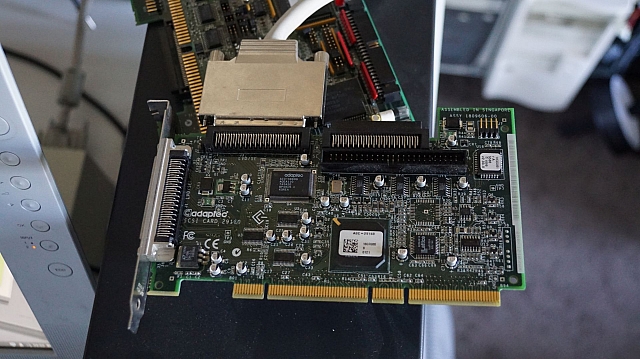 A quick google then lead me to understand that 64-bit cards are backwards compatible with 32-bit slots! Supposedly there's an 'enable' pin on the extra 64-bit edge connector section where, if not brought down, the cards are expected to work in 32-bit mode!
So I lined it up...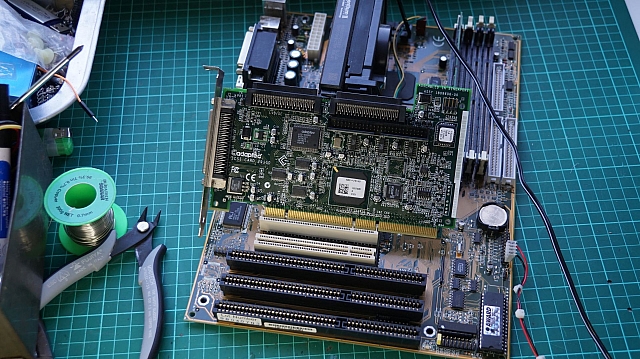 And plugged it in...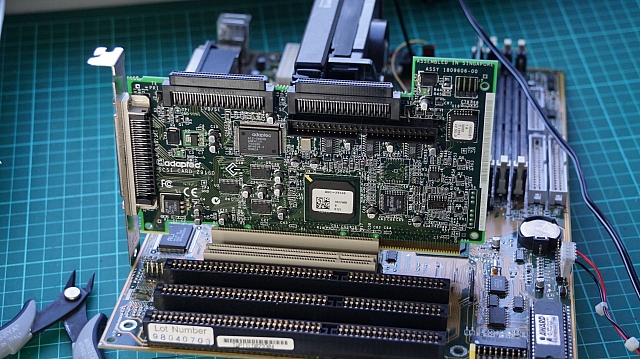 And the world was a happier place! The drives came online (with extended IDs 14 and 15) and their contents happily displayed. They turned out to be a RAID pair of NT Server NTFS drives with home directories from an old Radio/TV company. Very random stuff in here!? Is data archeology a thing!?