This was officially the third final run 'seen' in one trip to Japan! First I got to see Ohmi Railway's 700 Series do its last run. Secondly, although not the final-final, I saw/rode Kumamoto Dentetsu's 200 Series during it's last month of operations. Finally, we have the Osaka Loop Line special: an orange-liveried 201-Series EMU. Starting in 2016, JR West put a lot of money into the Osaka Power Loop marketing campaign which saw new EMUs and new liveries on the Loop Line. This therefore meant a phasing out of the older rolling-stock.
Just my luck, the final run of the last running orange 201-series happened in early June. Unfortunately, I was working from the apartment and hadn't paid enough attention to when the final run would actually be! It turns out it was a single lap in the early morning peak! The train then retired to the yards near Osaka-Jo. I had actually gone out for a lap of the loop at around 3pm, waiting around Bentencho Station for the train to pass... after a while I google'd, only to find out that I was too late and therefore decided to head to the yards at Morinomiya. Before that though, there were some cool sites to be seen!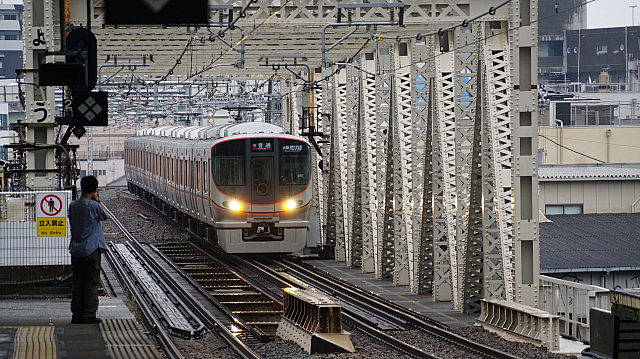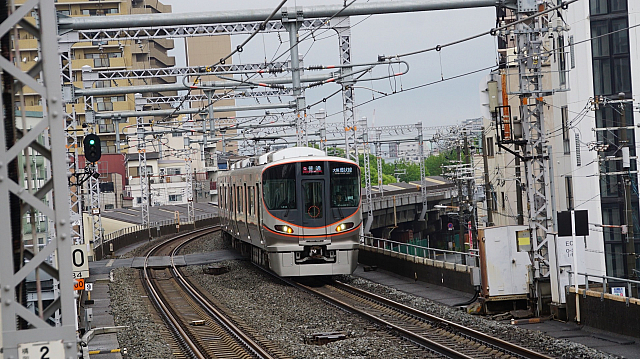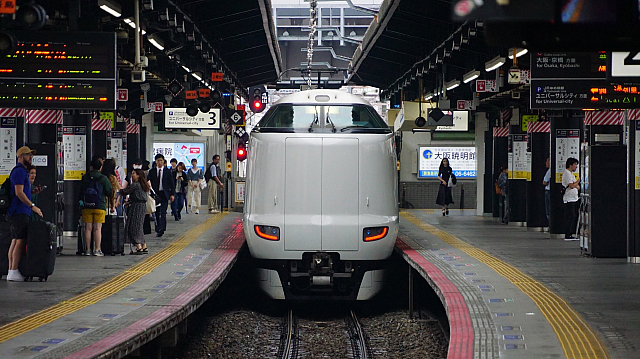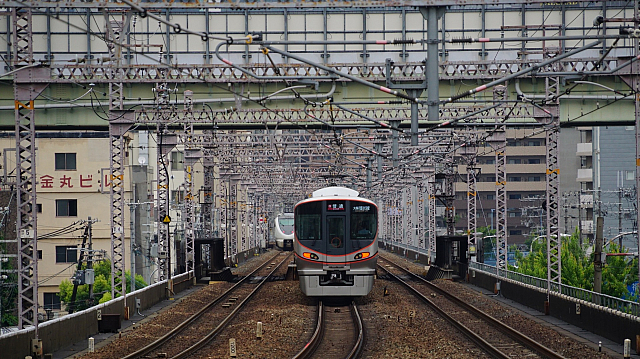 And, of course, my goal had been to catch the last-run and freight... so at least I was in one correct spot at one correct time!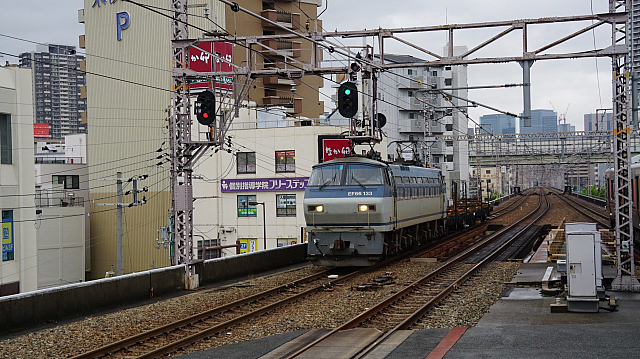 The yard is located to the south of Kyobashi Station on the eastern side of the Osaka Loop Line. Morinomiya is the station directly south of the yard. The yard's entrance is on the north side and all operations are visible from the southern end of the Kyobashi Station platforms. To see parked trains though, I'd recommend walking from Morinomiya Station. It seems that everyone else had the same idea!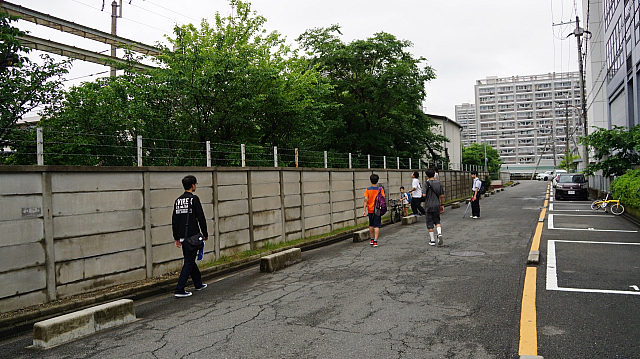 So, the train was in the yard and the wall was high and secure. If you look in the photo above, there was a poor little kid who'd ridden his bicycle down and tried to use it as a pedestal to see over the wall. Unfortunately, he still wasn't tall enough to take a photo with his Nintendo 3DS. I didn't ask why he was using that... but I guess he was too young to have a phone?
I took the following photo over the wall...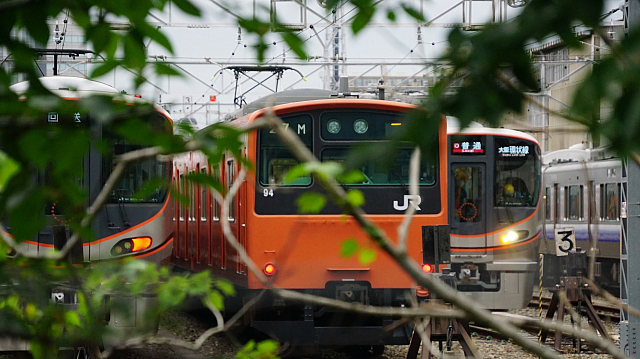 And then the poor kid looked up at me ... totally distraught. What else was there to do? I grabbed him and lifted him up high enough to take photos with his Nintendo! Made his day! On the way back, I stopped through Kyobashi Station as I wanted to actually check out the area. Whilst alighting, I grabbed a few shots of the local rolling-stock.
I was pretty sad... this was my second-last day of a 5-week trip.