So this was ready today and I didn't hesitate to go and pick it up! SC & F Plastic Fabrication took my order last Thursday and had the unit ready in 2 business days! Awesome!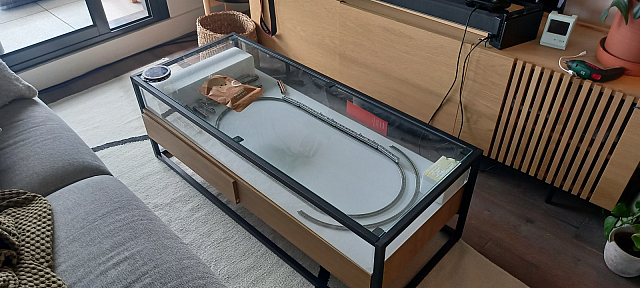 Disregard the weird shadow in the middle, above. It's from the cookie packet! There's a white protective sticker on the base, but the whole unit is actually clear. I don't think I'll remove it as the whole internal area will be filled with scenery.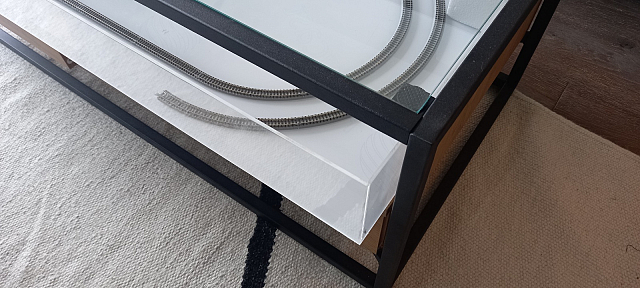 Meanwhile, the case didn't slide perfectly into the table's open space. Turns out the front-left vertical area of the table is less than 150mm! Somehow the whole table is actually slightly wonky.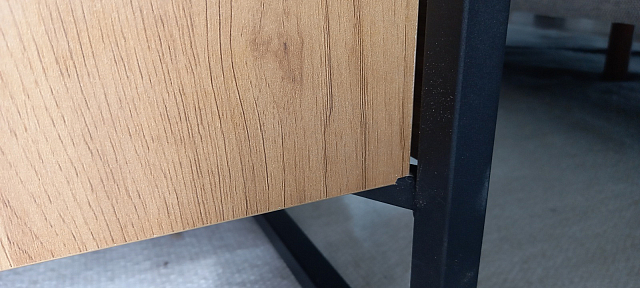 I had the option to file down the square case or the table, so I chose the latter as it's the one that's not plumb. I initially tried to smack the supporting bar with a hammer, but the spacing difference seemed to be in the actual weld where the bar joins the leg. 3mm was taken off to have the whole drawer area sit flat.