We spent the day driving from Miyazaki to Shimonoseki, stopping through Nobeoka, Oita and Beppu. When you're on the highways, it's a very quick trip! Detouring off every so often provided great food and great recycle shops.
Evangelion Shinkansen
JR West have wrapped one of the last remaining 500 Series Shinkansens in EVA livery and it looks fantastic. It runs a Kodama service daily from Hakata to Shin Osaka. They've even gone as far as to refit the interior!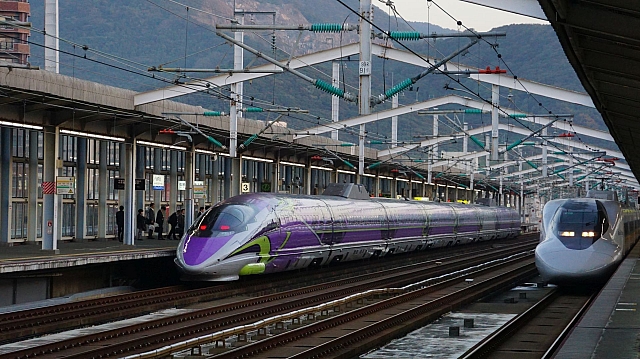 I was so hoping they'd play the theme song when the train was approaching... no such luck. I had to settle with it being sung at karaoke instead.
Sanyo Main Line
Down under the Shinkansen tracks, the Sanyo Main Line runs from Shin-Shimonoseki through Shimonoseki itself and then under a tunnel and into Hakata via Kokura. Just before Shimonoseki Station is Hatabu and a passenger yard. Turns out they're busy chopping up their stock :(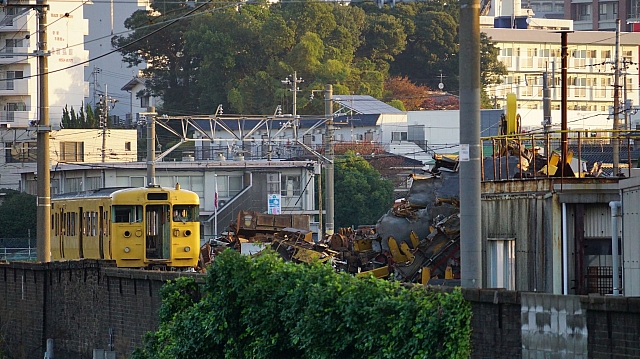 Fortunately, the timing was great that morning as the Shinkansen lined up nicely with a few freight services. An EF66 came through Hatabu as we were waiting.
Here's an EMU prior to getting the chop.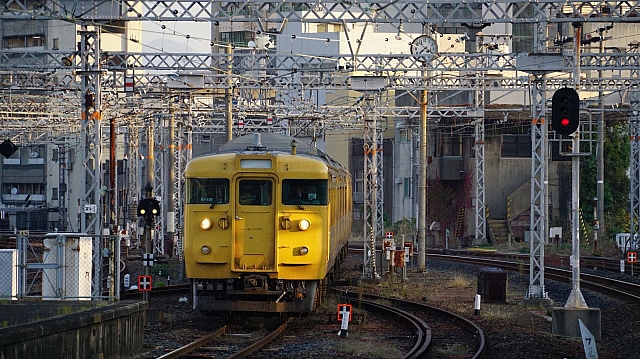 The overnighter in Shimonoseki came to a close and it was time to jump on a Hikari to Osaka.