I'd heard a lot about this railway, and had seen the models released by Tomix, but wanted to see it for myself. I'd been in Tokyo overnight and decided that, although I had my RailPass, I wanted to also ride the Odakyu Express to Odawara and then commute further to Yoshiwara to ride this railway. This trip therefore also involved catching the Shinkansen.
After a quick trip on the Tokaido Line, I arrived at Yoshiwara to find a DE10 in the yard. I later realised that this was the marshalling area for the freight that then gets taken by the Gakunan railway.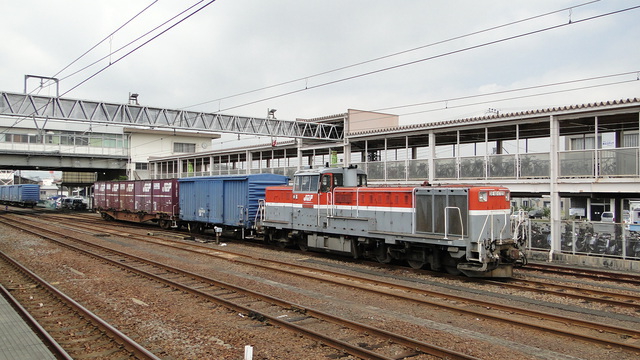 I caught the next service through to Hina, as this was the best location at the time to see the most freight movements. I'd gathered this via the 2010 Japan Freight Timetable (but you can also get the timetable here.)
I was greeted at Hina by some archaic looking machines. After around 15minutes of checking out the area, the boom gates came down and then I saw 5 WAMU wagons coupled together and rolling towards me. One of the shunters was hanging on the back and one was in the middle. The guy in the middle all-of-a-sudden jumped off the consist and then jumped back on as the cars kept rolling. I then realised there was no engine attached as the shunters grabbed the handbrake on the wagons.
Before they'd dragged that rake to a hault, the engine (which may have given them a push... it was out of sight) then came through the crossing and coupled up to another rake of WAMUs.
Unfortunately, this was then the total of the freight action seen on the Gakunan Railway itself. But before I returned to Yoshiwara, I checked out the area. There's a few abandoned carriages around the station.
I then waited for the next service back to Yoshiwara. I must note that the passenger services are spaced half-hourly and they give you a good deal of time to check the area out.
Back at Yoshiwara, I checked my freight timetable and saw that there'd be a JR service arriving shortly to drop off cars for the Gakunan Railway. There were also to be other services passing, so I grabbed a bite to eat and waited.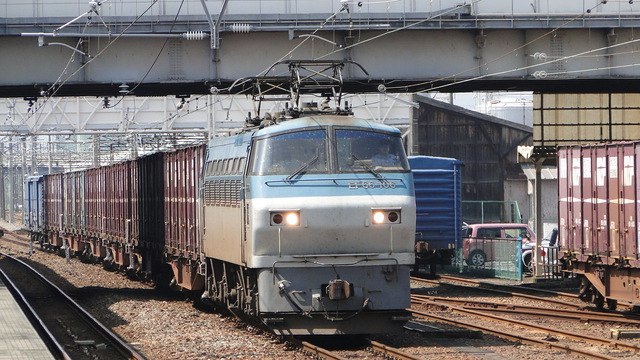 I then returned to Osaka, taking the Tokaido Line to Shizuoka and the Shinkansen from there. You can find the complete photo album for the Gakunan Railway here.