I picked up this Sony Clie at the Chinatown fleamarkets in Kuala Lumpur during the last trip and have finally gotten around to testing it. As expected, the battery was dead-flat, so I didn't have much hope. Also, no cables or other accessories... so how to bring it back to life?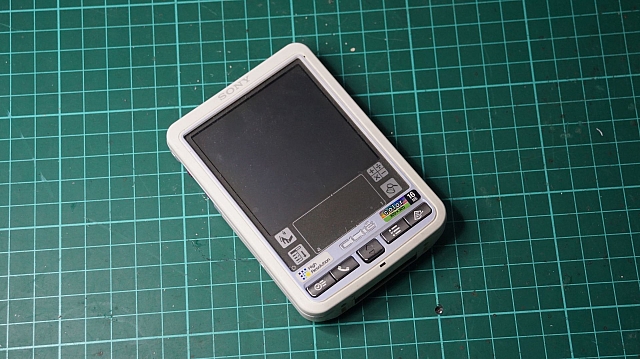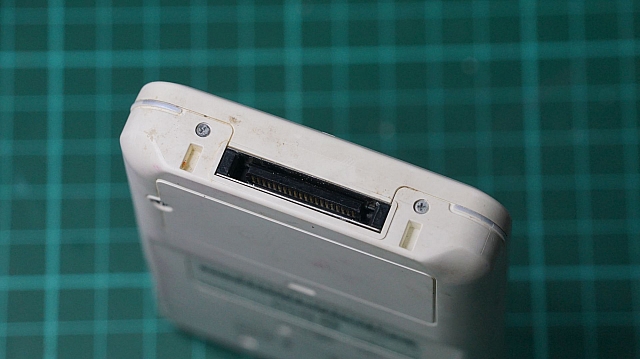 I found a standard rechargeable 3.7v battery after unscrewing the back panel. I say 'standard', as this voltage seems very popular for small rechargeable devices! I don't have any rechargeable batteries on hand... but then remembered something else I'd picked up in Malaysia!
The current battery was dead, so I snipped the connector and wired it into the drone battery...
Niiiiice! It works! But this isn't a good answer... the battery is too big for the unit. Off to Jaycar I went to pick up a GT4195 battery. This one happens to be the correct voltage and fits perfectly!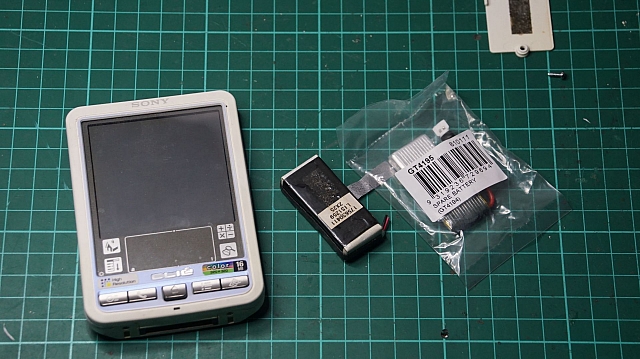 Off the shelf, the battery came with zero charge! That's pretty unusual actually... I don't think I've ever bought a rechargeable battery from anywhere and have it have absolutely no juice. This straight-away presented a problem... I have no charger for this PDA, meaning that I can't seal the battery in and charge externally. So, I had to wire in another plug to use the drone charger to keep this thing going. Not 100% awesome, but it's a workable solution.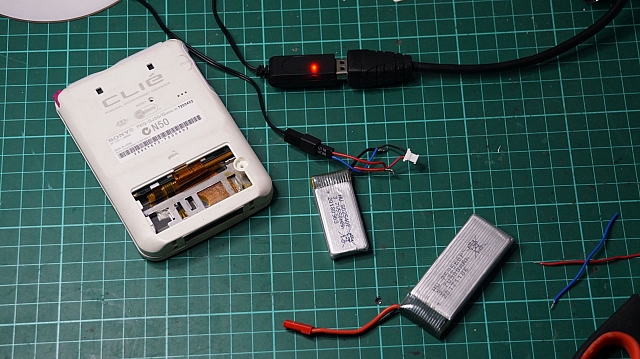 After a full charge, or so the usb-charger reckoned with its red light off, I gave it a quick test. All worked perfectly with this smaller battery!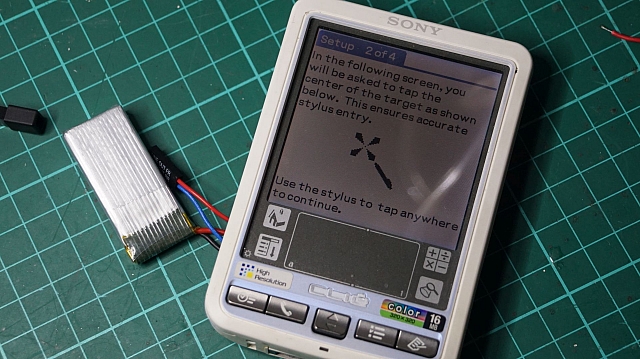 I'm also surprised it accepted the year 2019!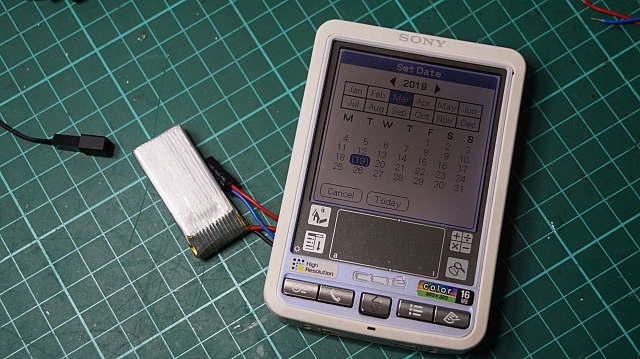 Before I knew it... we were at the home screen.
Meanwhile, it has a Memory Stick in the slot... a quick check found the following...
Joy! Time to format that and get some IRDA software to try and control the BeoVision MX 7000.