Turned this machine on for the first time since packing it away after getting Linux running on it and it tripped the main circuit breaker in my apartment! I'm still resetting clocks.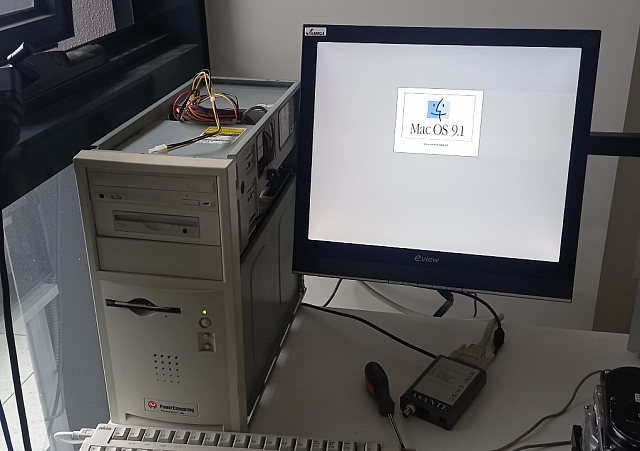 I opened up the power supply, and didn't really like what I saw. The main large caps were bulging and there was a burnt-out resistor in between them. Instead of attempting a repair, I compared the ATX plug on the dead power supply with another ATX supply I had on hand and.... would you believe it... they matched? Same plug type/size/wiring. Probably not a smart idea to just plug it in and test, but it worked perfectly! Thank you PowerComputing for choosing off-the-shelf parts instead of proprietary power supplies!
So the answer is: You can use a standard ATX Power Supply in the PowerComputing PowerCenter 180. It lives!