After finding A-Train for the MSX, the Famicom, the Amiga and the Megadrive, I googled a little more and found out that version 3 was released for the PC Engine. Of course, this is the actual version three, not I or II that were released on Japan earlier. It's on par with the first A-Train to be released to the west. I found a copy on eBay and couldn't resist!
PC.. Engine?
Yeah, this was a video game console released by Hudson Soft and NEC in Japan. It was later released in the west as the TurboGrafx-16. It was released at around the same time as the SNES and Sega Genesis.
This console made history as the first to have a CD-ROM expansion and then an inbuilt CD-ROM when the Duo was released. The console kept evolving and a second version of the PC Engine CD-ROM format was released. They named it Super CD-ROM². Older machines could be 'upgraded' via a System Card (HuCard) to be able to read the newer CD format.
Multiple variations of the PC Engine were built, check out the wikipedia link for more information.
A-Train III for the PC Engine
This version of A-Train has great sound effects and utilises the CD Audio for background music. It requires the Super CD-ROM² System Card to boot.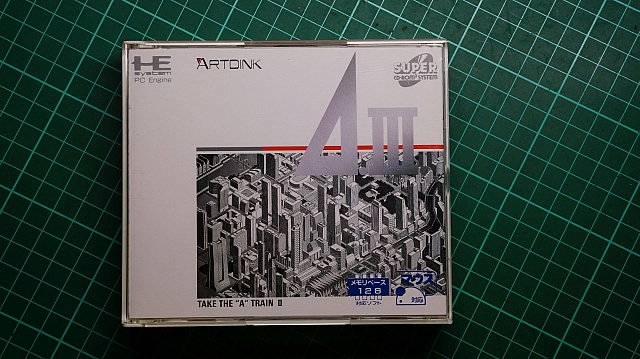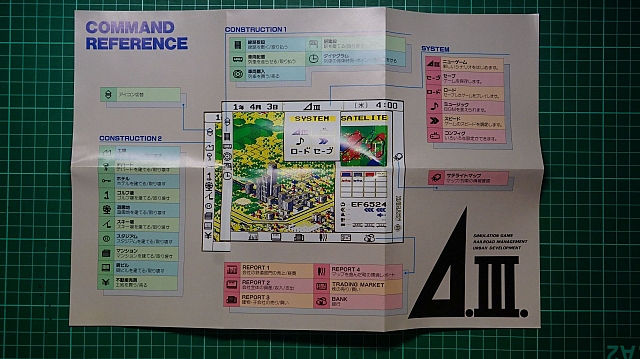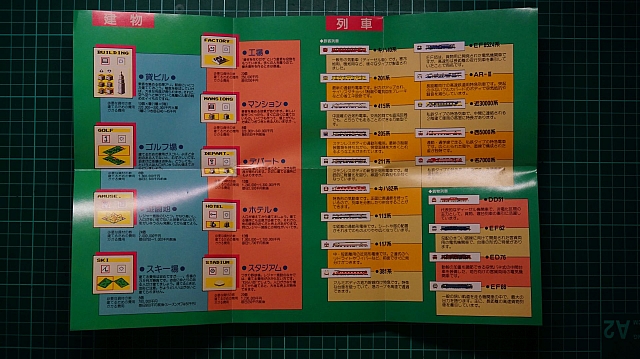 I don't actually have a PC Engine, so I did a little investigation on how to emulate it. Turns out that Magic Engine needs to be purchased and mednafen needs a serious amount of configuration work to boot off a real CD.
Running with Ootake
This couldn't be easier... download Ootake from here and install it. You'll find an icon on your desktop once installed; double-click this. Initially you're greeted with a disclaimer. Insert your Game CD and then choose CD-ROM. You'll need a system card image to boot into the machine as a Super CD-ROM², a little googling should get this for you without too much effort. Once you've selected the file, hit OK...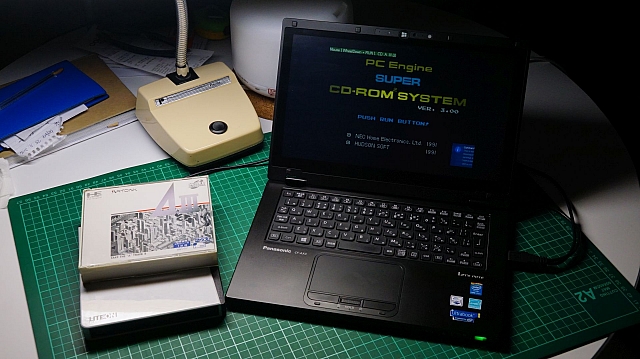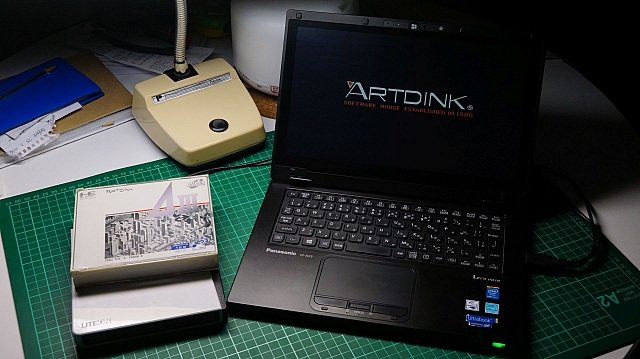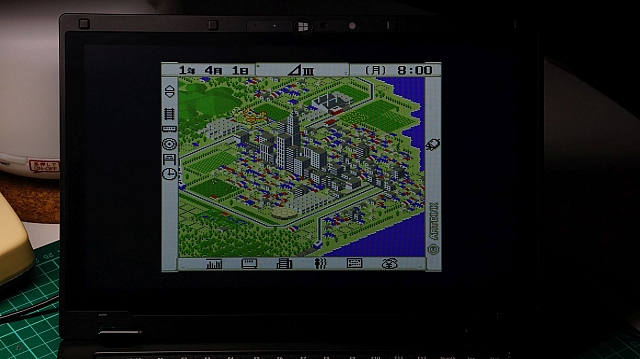 Now to work out how to play the game ... Ootake emulates the PC Engine Mouse and this game happily uses it, so it shouldn't be too different from the other versions!