The goal was to get close enough to a junction with the Betuweroute, the freight-exclusive railway line, of which I can't even pronounce, that links Germany to Rotterdam. Trains either run the entire length of the railway to get to the port of Rotterdam, or they exit at one of the many off-ramps onto the standard NS railway lines. Geldermalsen is one of these locations as there's a junction with the Betuweroute just a few KM south.
's Hertogenbosch
Geldermalsen is a lesser station and therefore only served by NS' Sprinter services. You can get there from either side: Utrecht or 's Hertogenbosch, another name I can't pronounce. I chose the latter.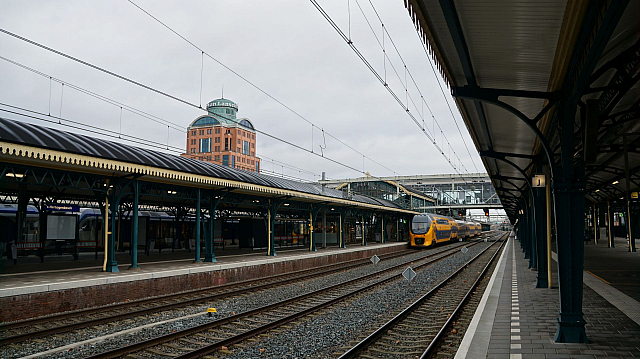 The main station building is quite beautiful. There's a ton of throw-backs to the previous factories, or maybe even the previous station structure; I couldn't quite tell. There was also a cute little shunter on the side, not doing much at all... I wonder if the station receives freight? I didn't hang around for long though as the connections were great to get the next northbound sprinter.
Geldermalsen
This station is pretty much in the middle of nowhere, but still well patronised and very clean and tidy. There's a really handy pedestrian bridge crossing all lines, but with caternary, it doesn't provide the best view. The station has three roads per direction, including a passing lane as the final road. Further below you'll see how the freight use it to let the express trains pass.
The express trains didn't stop. They are scheduled with 30-minute head-ways and so there's always one heading in one direction or the other.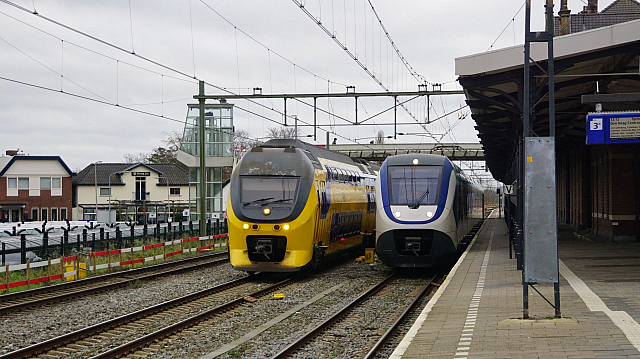 It wasn't long before a southbound freight train arrived. The consist entered the far road and held back until another express passed through.
There's actually a branch line to the north-west that heads off to Dordrecht. This is run by smaller consists that park at the far end of platform 1. There's then a crossover that allows the sprinters to use the same platform, but at a more convenient location, closer to the station building.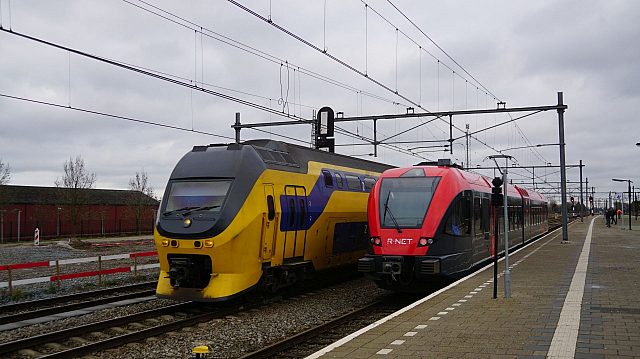 Another freight train passed through northbound, but also had to wait in the third road for a northbound express.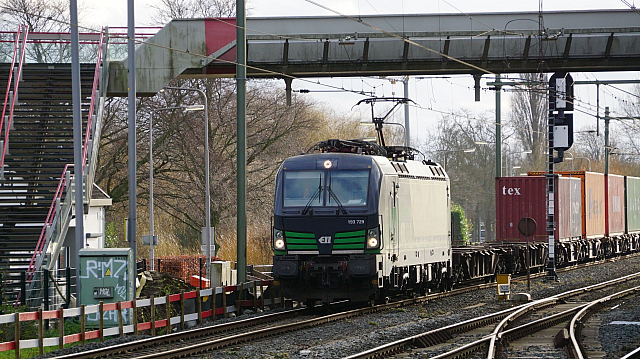 Culemborg
It was bloody cold, so I jumped on the next northbound sprinter; there was family to enjoy out the front o' the Rijksmuseum ... ice skating! I had a few more minutes and so I stopped at the next station north for a quick hop. Culemborg is a stanfard country station with no passing lanes. It has a great waiting room, of which I failed to take a photo.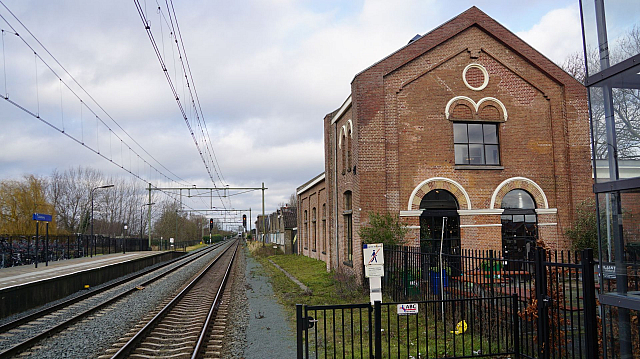 The expresses bolt through, but there was no time to hang for a sprinter after the one that was approaching; I jumped on and returned to Amsterdam.
Check that last shot out! Google translate app working real-time translating whatever my phone camera was pointed at!