Another weekend in Melbourne brings about another Heritage Train Trip. This time it was Seymour Railway Heritage Centre running an excursion to celebrate the 65th Birthday of locomotive B74!
The trip was initially meant to run via Newport and Werribee, so I located myself on the curves into Albion Station to snap it as it came through. The following shot is of a track-machine transfer back in 2016 and shows the angle you can get from the road overpass.
It was touch-and-go to get there in time... but then I noticed that the train had disappeared at Jacana junction. Broad-gauge trains only do this when they're running through Essendon into town, so I was a little perplexed. Further googling resulted in the revelation that the train would 'run around' at North Melbourne. I assumed it'd then run via the triangle and head into Newport... so I re-located to Brooklyn.
After a little time passed, I checked the radar and noted that the train hadn't actually shifted. Quickly off to the Facebook page for SRHC I went; only to find that the train was to run via the RRL! This was great news... but I was in the wrong location. I've previously caught consists approaching Tarneit before and wanted to do it again with this one. Back in the car... back on the highway... and based on timetables, with very little time to spare.
Regardless, by the time I got to Tarneit, the train had not moved from North Melbourne. Hah. Such is the Australian Railway life. I waited at the station and watched two train-loads of AFL fans head into Melbourne.
Whilst this was happening, the suspense was building outside... Seems like others had a better idea as to where to find the perfect angle.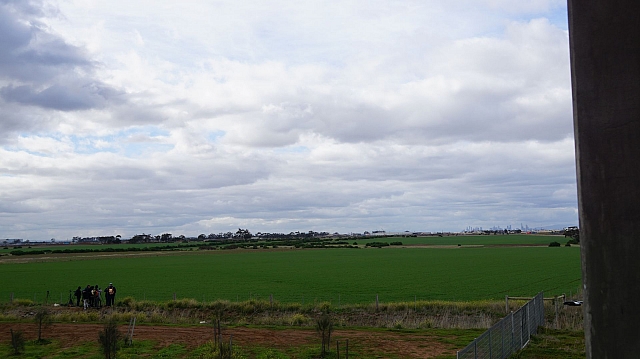 I had a better position inside on the walkway to the platform. There's a good viewpoint, framed nicely by the station and the signals (if you wish), that let me get the previous shot of the steamer in the link above. I was the only one there, with a nice and clear line-of-sight. In due course, the train thundered through...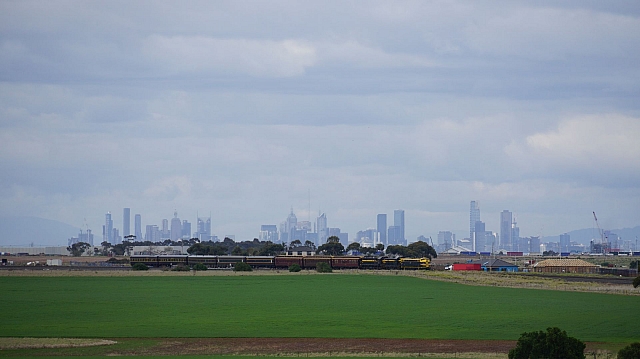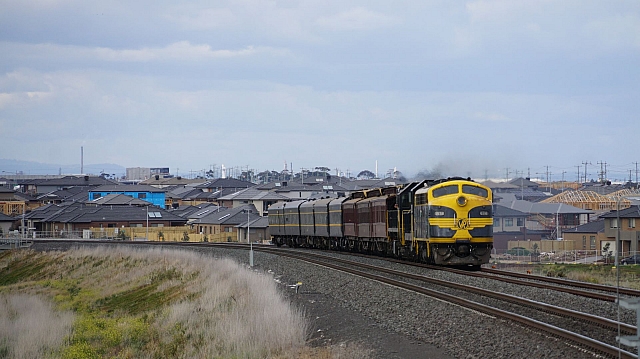 And then I was off to Sunbury for computer markets and tip-shop scrummaging.