Both directions this time... also some nice new liveries thanks to SCT's new east-coast running. Aurizon's (QR) last intermodal also passed through, but I wasn't going to get up at 0400 to see it. Early on a Thursday, Qube was first off the blocks with a southbound CM service from Harefield.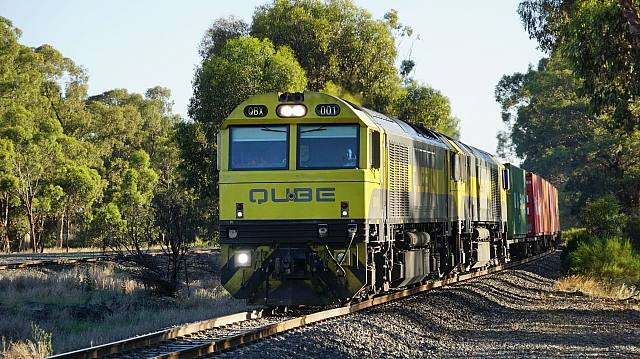 I then just managed to catch the Southbound Albury V/Line service just south of Benalla. Last time I tried to do this I received a speeding ticket.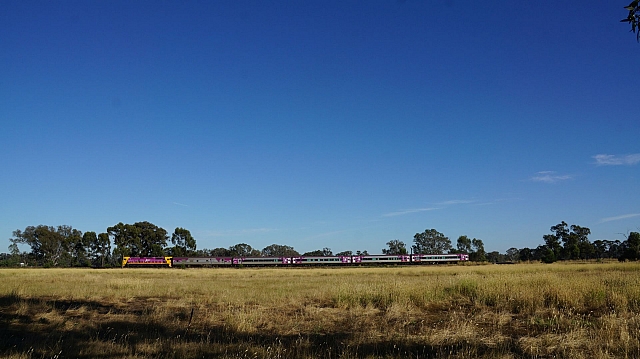 The new livery is being called "Polly Waffle" or "Turkish Delight". It's really a little-too-bright, but hey... something different. I then caught a southbound steelie at Bomen... but lighting wasn't the best.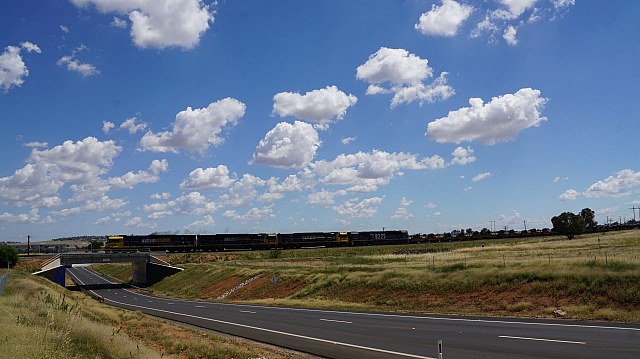 A bit further on, I fluked a meeting with the southbound Qube Harefield shuttle. First time I've seen the 44s actually moving!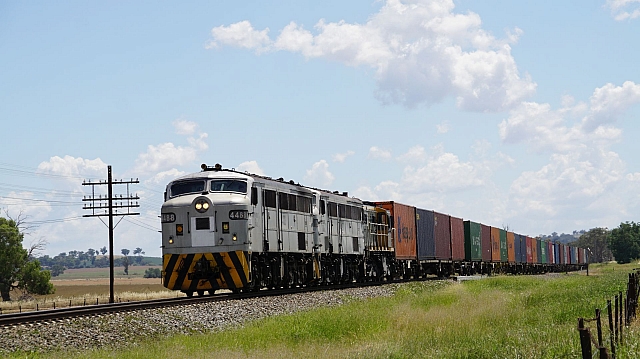 Further into Junee saw a pair of 81s shunting around... the best part was that they were coming off the Coolamon branch to head north!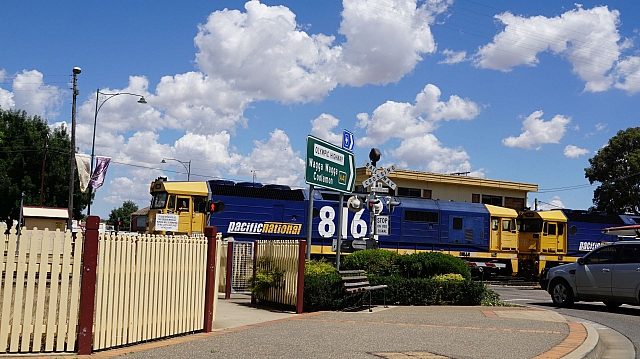 And so... I checked in to my hotel and then bolted to Frampton Siding once they started moving. This is an adjusted alignment for northbound freight to get over the grade... hence the veering to the left.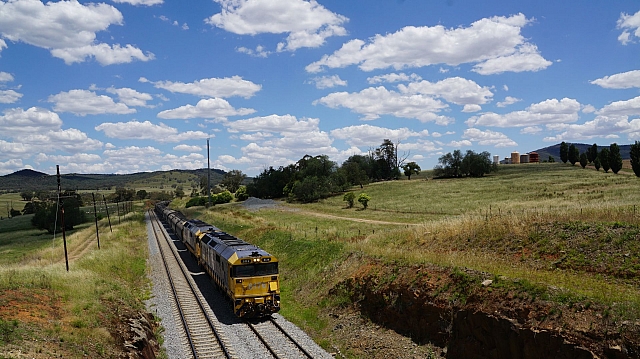 The usual midday lull coincided with a dip in the pool. Alerts were set so that I knew when something was approaching. This time it was to be a single QBX flogging it up the mainline with a rake of new flats for the Harefield service.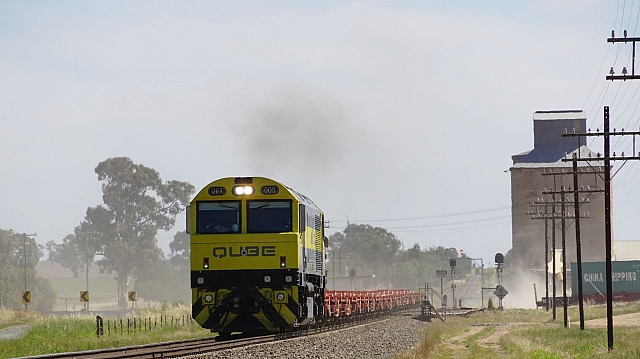 Pretty random and moving! Couldn't beat it back to Junee. The afternoon was then spent at Jindalee. First up was a pair of CSRs on a southbound intermodal. I'm starting to like them, even though they had a problematic (asbestos! reliability!) debut.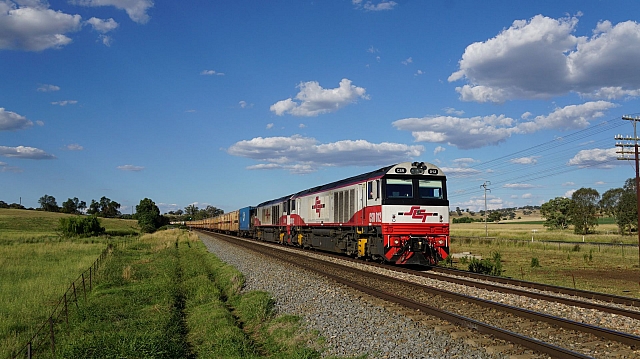 Of course, an evening in Coota isn't complete without an NR-led heavy freight through the curves. This time from a little higher up the road.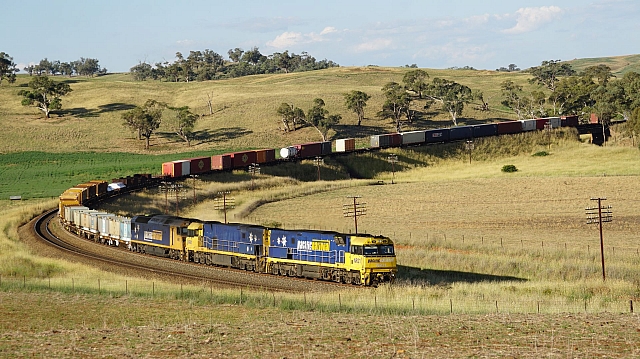 And finally a trio of 81s with an empty grain.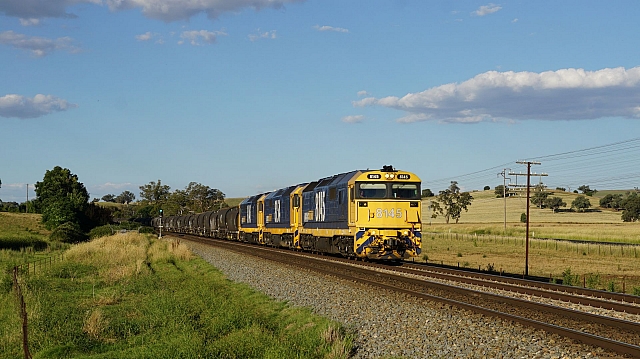 A week was then spent in CBR with the family. On the return trip, I chose to spend another night in the country to catch a few special movements. First up was a northbound steel train of which I just managed to get at Cootamundra.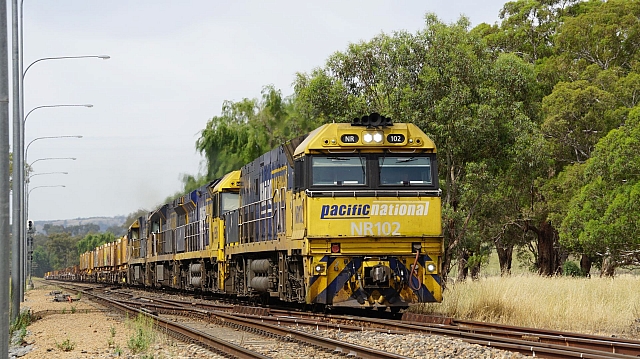 And next was the fun part. There was a shutdown between Melbourne and Adelaide, so all westbound services from SCT were being redirected via Parkes... talk about the long way around!
Terrible morning light meant awful photos... but it was cool to see an intermodal using the other leg of the triangle. Later on in the afternoon a grain train was held in the loop to the east of Cootamundra to let the XPT and then a northbound intermodal pass.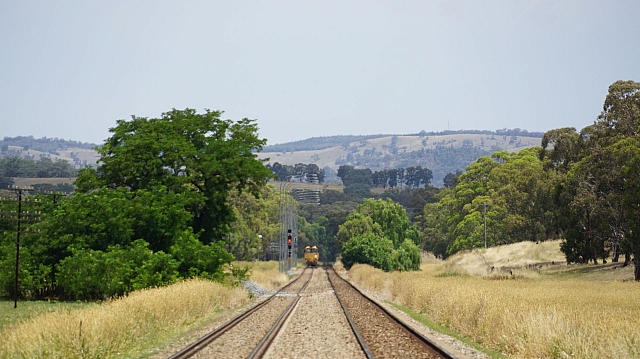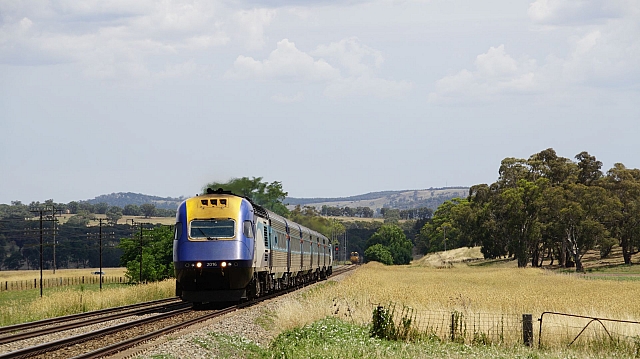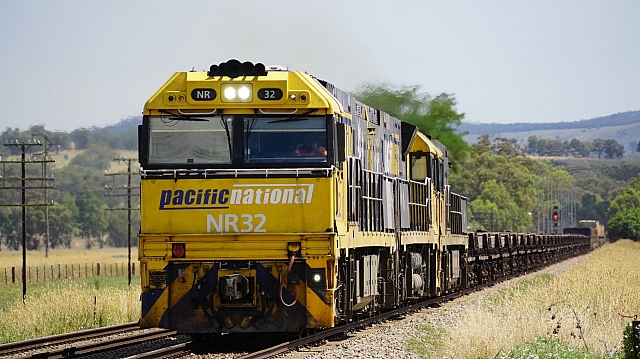 I then caught the grain train itself around the curves at Jindalee.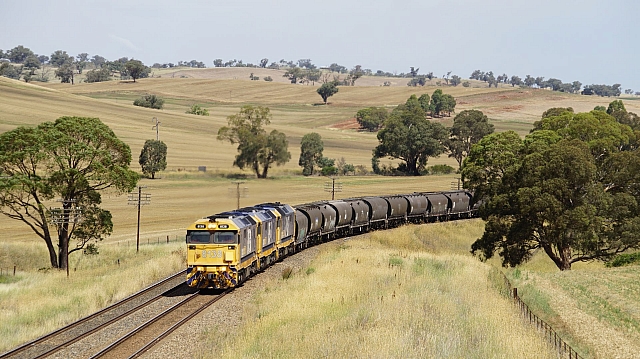 Finally, an Ore train came south from Stockinbingal. These always have random locos on them. This time it was two 82s with an 81 sandwiched inbetween. The last 82 had a nice fresh paintscheme as well!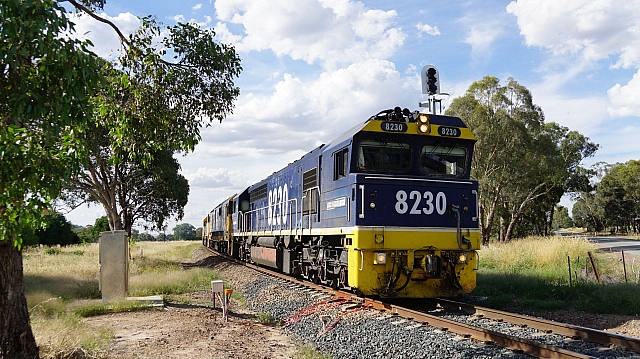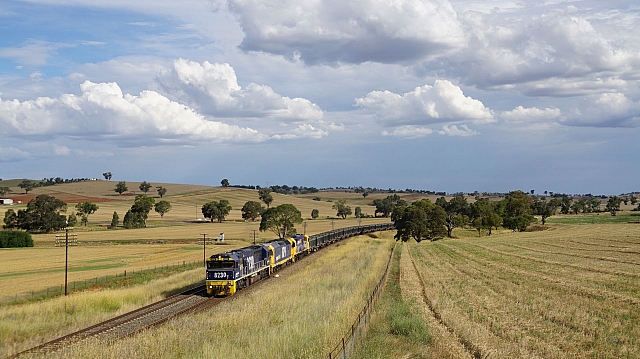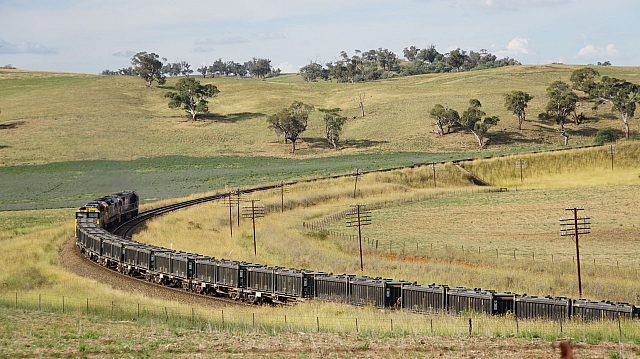 After that last shot, I travelled a little further up the hill from the usual photo-point on West Jindalee Road. Turns out, further up, you can see a lot more of the trains coming down the curves. This was perfect, as there were two southbound intermodals on their way.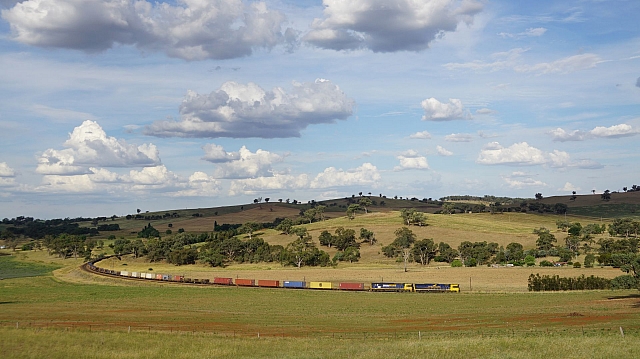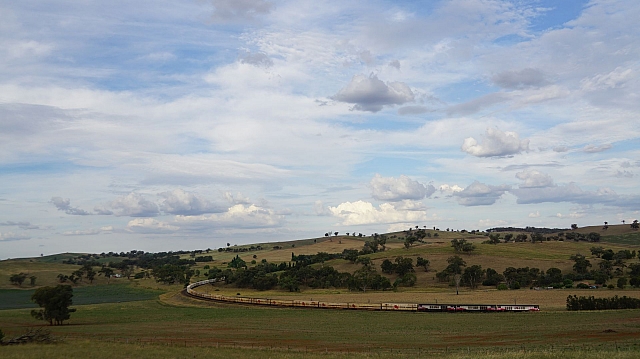 I then returned to Melbourne the following day, as there was an SSR grain train loading at The Rock. Originally with 4 locos, it'd left two in the station area and I perfectly timed getting there to see the northbound steel.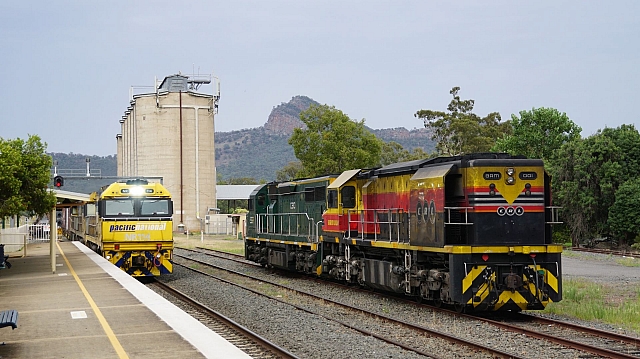 The rest of the grain train was busy loading in the silos...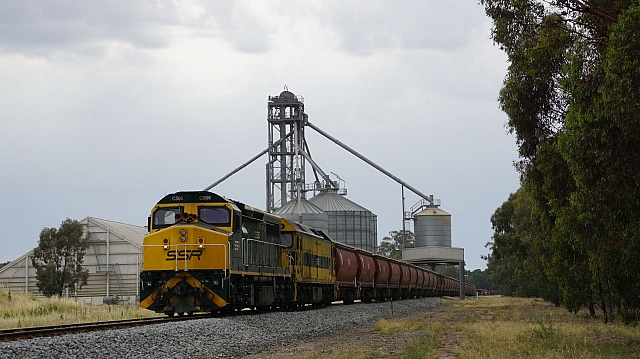 And that was another successful christmas trip. I tried a few tip-shops on the way back, but the only one open was Wagga Wagga and there wasn't much to be bought. Albury and Wodonga both seem to have huge tip-shops, but they were closed for the holiday season!