Stumbling across this area was nearly an accident. Somehow, back in the day whilst probably browsing Facebook and pinning random locations on Google Maps, I'd left a 'favourite' on this canal. Whilst planning things to do during my final days of this most recent trip to Japan, I chose to visit this area as my rail pass had expired and it was easy to get to from Shin-Osaka. It's also easy to get to from Kyoto or Otsu by taking the Keihan Keishi Line, which is actually the same line that runs down the middle of the street in Otsu city.
Getting up to the Canal
Lake Biwa Canal was used back in the day for freight and water, but nowadays is just used to supply drinking water and power a hydro dam. It's actually located high up on the side of a mountain, so there's a bit of a walk involved. Starting from either JR or Keihan Keishi Line, exit at Yamashina Station and start walking to the west, beside the bicycle parking lot.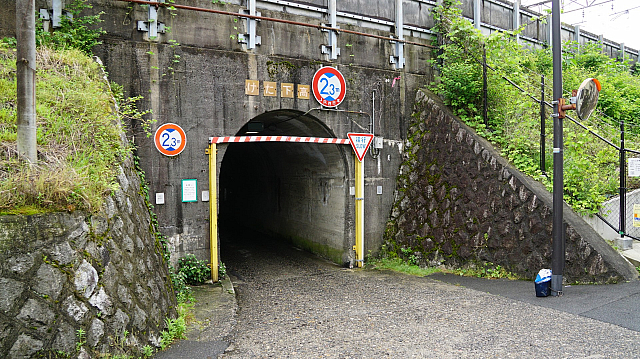 Once you cross through the underpass above, you'll climb the local street to get up to the canal.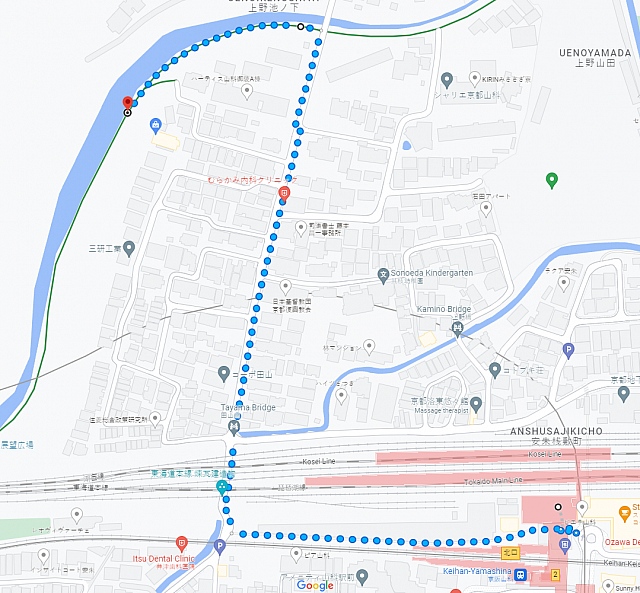 It's mildly steep, so take it easy. But once on the canal, it's flat land all the way around to the photography spot. On the way, you'll pass the observation deck which faces back to Yamashina Station. It's great for viewing trains, but the view is a little limited.
Continue along the canal...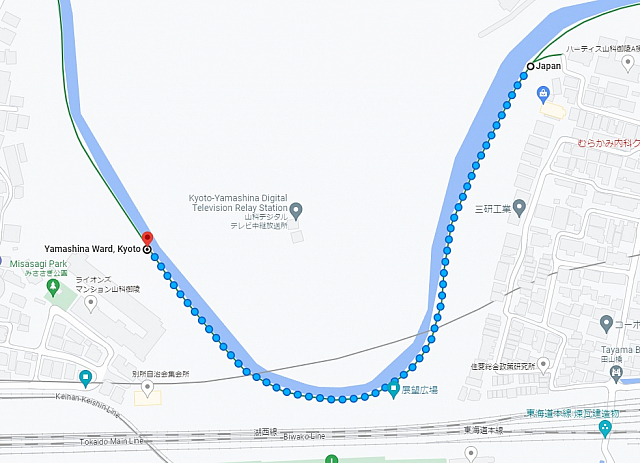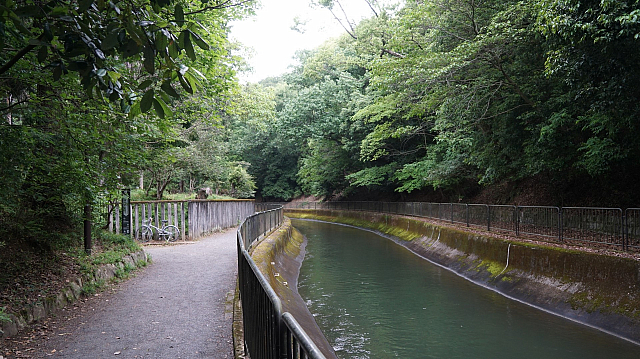 And keep an eye out to your left, as after around a 10 minute walk you'll stumble across...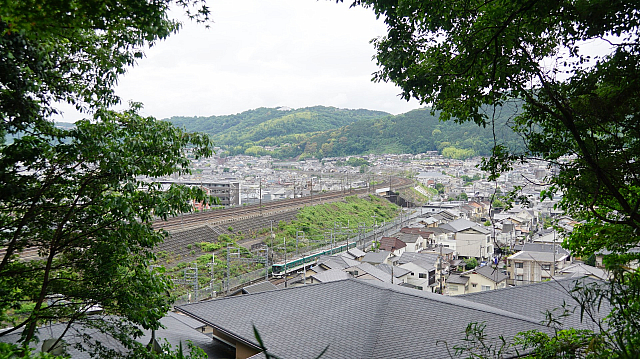 This amazing view! Further along the canal you'll find Myooji Bridge and then toilets. And also random boat tours!
But yeah, we're not here for that... we're here for: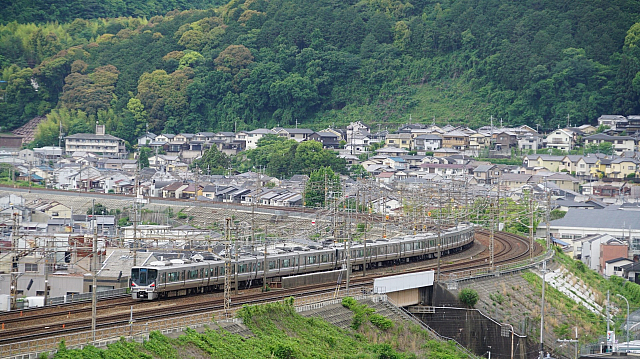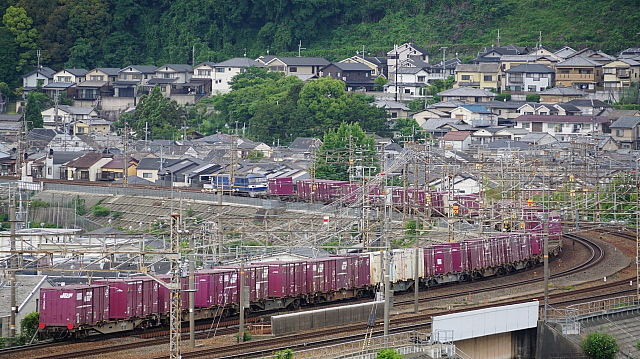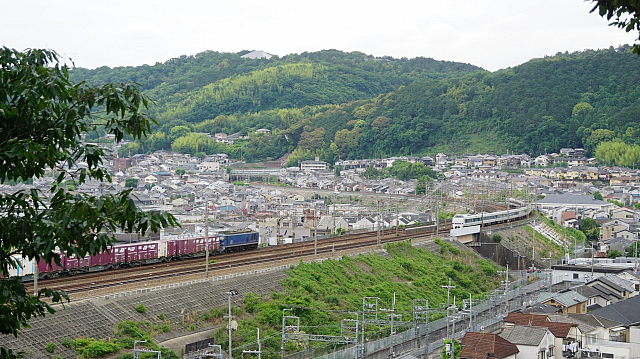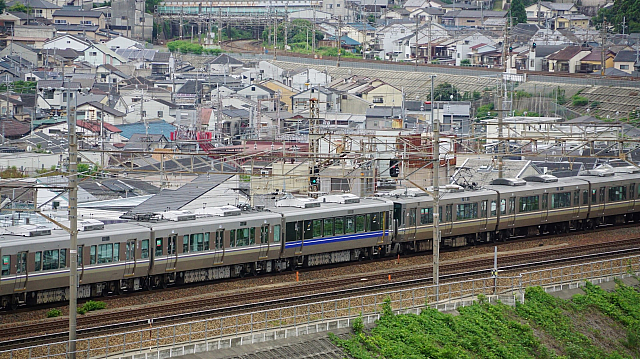 And don't forget to look down...
But you'll be distracted again momentarily by either a limited express, freight or passenger. They just don't stop!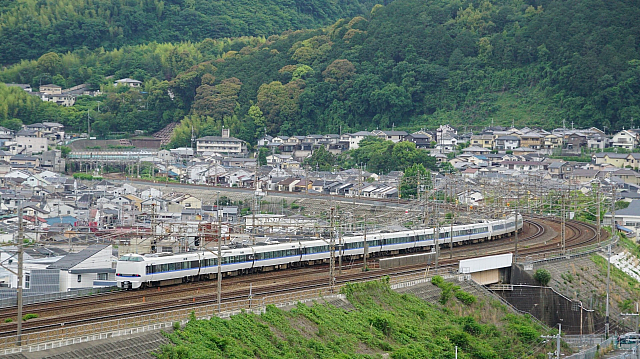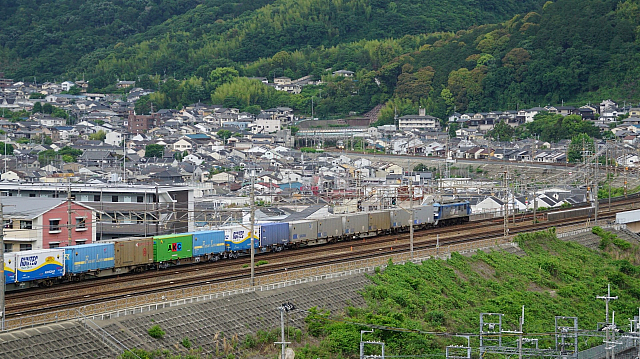 The heavens then opened up and it rained quite heavily. If the forecast says ANY percentage of rain (on the day it was 2%), then take an umbrella. Don't even bother to gamble! The maple leaves are beautiful and offer no form of shelter.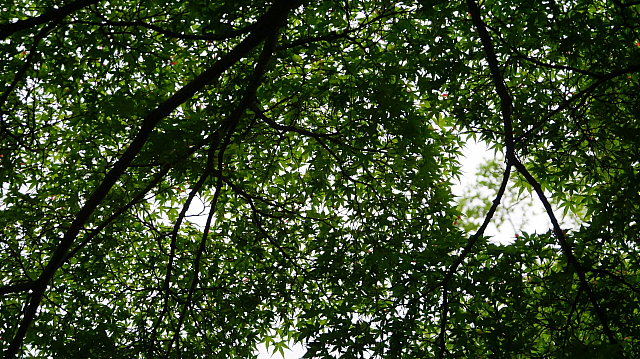 And, of course, the rain came when the Fukuyama Rail Express came!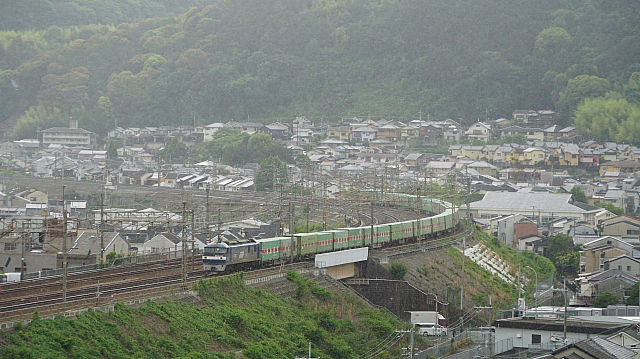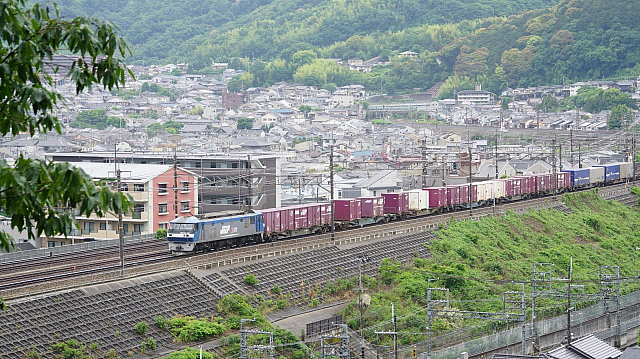 And then the Kangaroo Liner came through!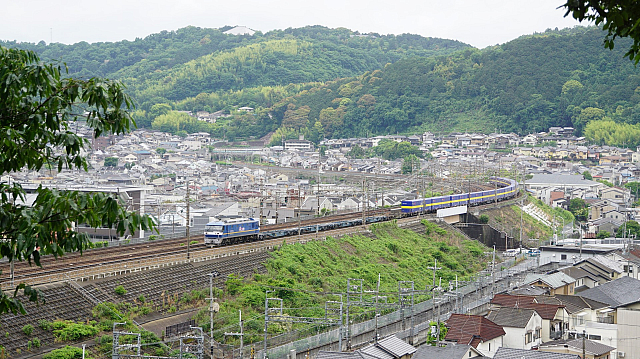 That was around 2 hours between 9 and 11am in the morning on a Tuesday. I can only recommend to check timetables and determine a sweet spot as to when to see the most trains. At the start, there was one other photographer up there, but he seemed to understand the rain was coming and left before it arrived!
I returned via Yamashina Station and, as always, a freight appeared out of nowhere...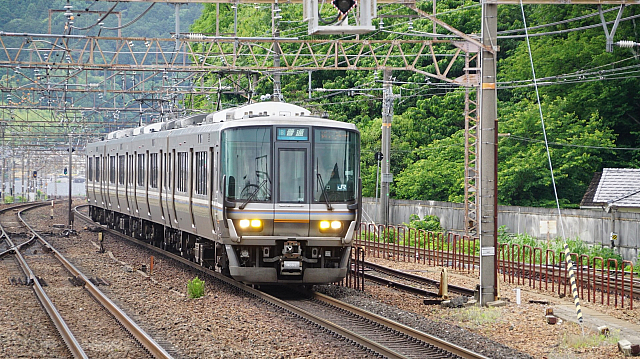 And a final note, make sure to ride in the first car of any train you take in Japan.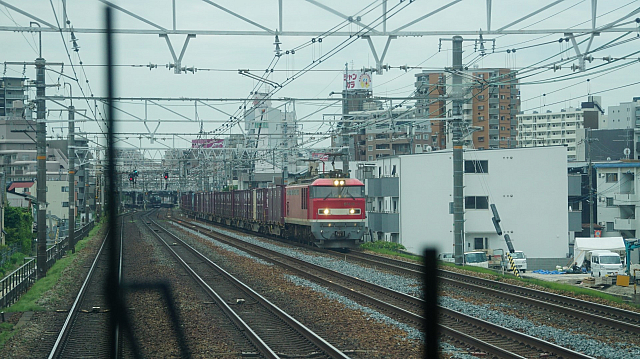 There's always something to see on the Tokaido line!