Next up from the box'o'paraphernalia, a map of Tokyo Railways from Charles E. Tuttle Company. This seems to have been produced in 1952!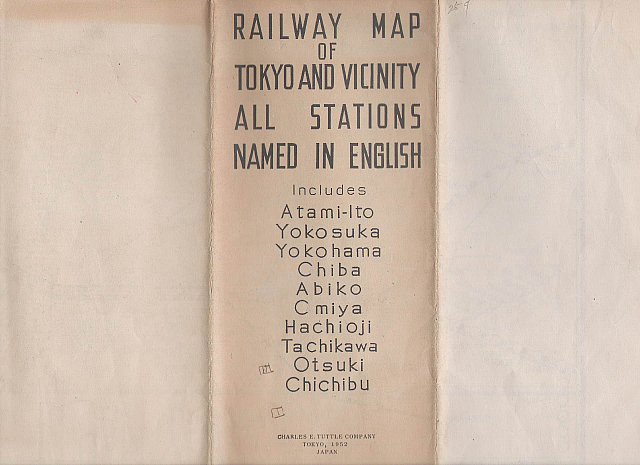 The map is usually folded into a single pane, but I stretched it out for that first scan above. Mainly so you can see the penciled in 25c price tag up top-right. I don't even remember where I acquired this from, but I'm sure I paid more than that.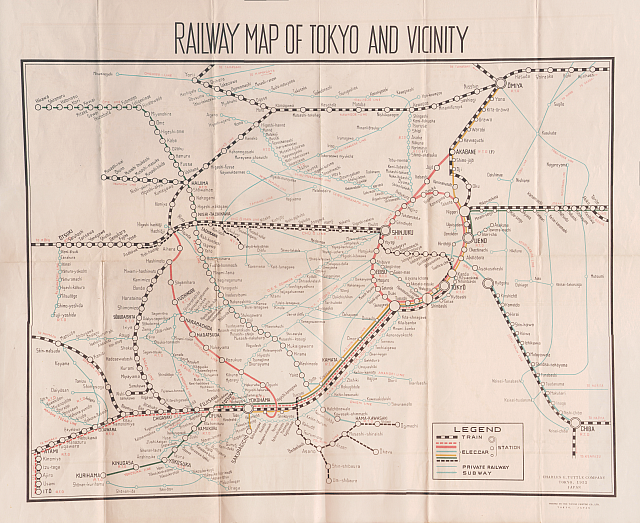 Note that the pop-up doesn't show the image in the best quality... use this high-res version instead.
The shot above is a stitched-together image from 9 A4 scans. I used Hugin to do the stitching, using the tutorial here. '10' is the magic number for focal length and it did a pretty magic job!