I suppose I should be using italics there, but the heading doesn't allow it. The Apple IIc is an all-in-one (apart from the monitor) unit from Apple, built in 1984. Amazingly, this model was released at the same time that the original Macintoshes were hitting the market, directly competing with their own graphical systems?
I happened to stumble across one recently at the Camberwell Markets and haggled it down to a price I was comfortable with.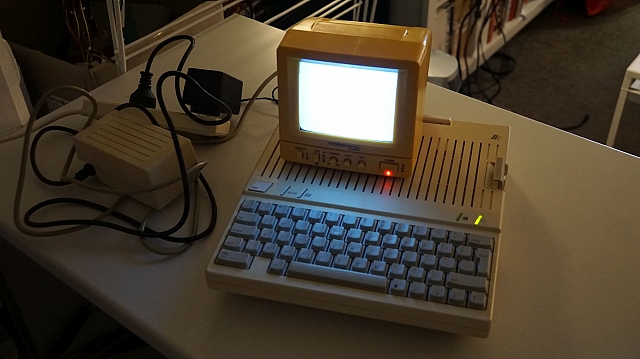 Design
This thing is like a cute little suitcase. It has a fold-out handle at the back which actually makes it really portable. What doesn't make it portable is the power supply! It's huge and heavy and really does ruin the whole 'portable' aspect.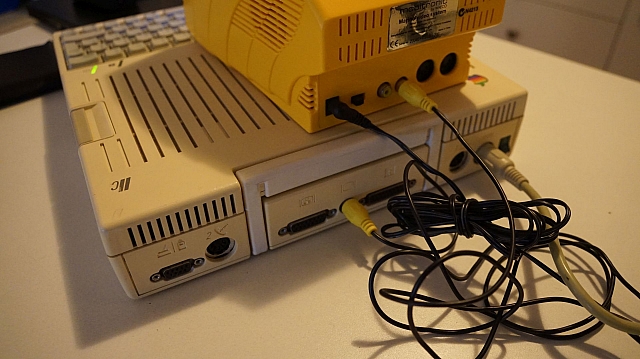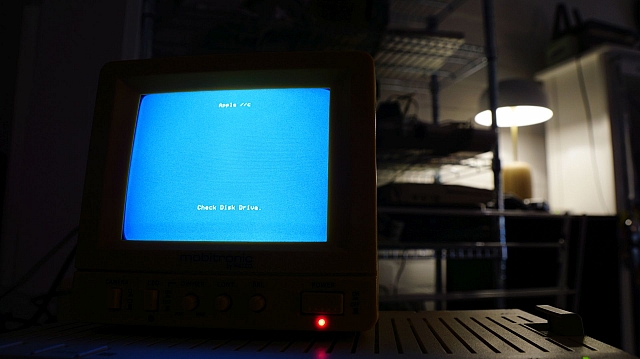 The keyboard is relatively clicky, but a little sluggish. From what I read, they fixed this in later versions which came out with 'alps' switches. Note that you can determine your model by typing PRINT PEEK(64447) at the BASIC prompt...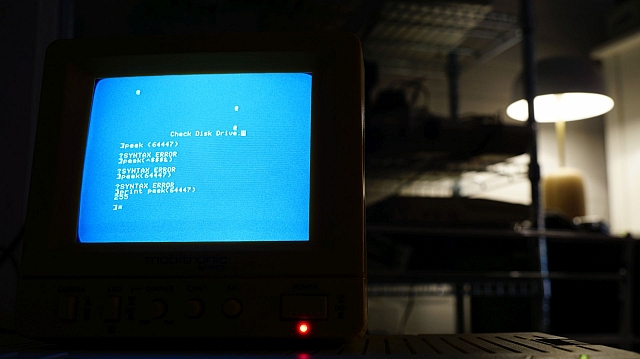 Mine is a 255... the earliest revision.
ROM Upgrades
Fortunately, the ROM is a socketed EPROM and therefore easy to upgrade. Big Mess O' Wires has a great blog post on upgrading the ROM. Turns out that my version of the motherboard has a 16k ROM in it, but the board has provisions to support a 32k (27256) ROM. A 64k ROM is also usable, if you burn the image to the 'second half' of the chip. See my old post here on burning EPROMs if you need a hand to do so.
Firstly, download the ROMs. I'd recommend ROM 5x as it is a modified ROM with extra features. Unfortunately, they don't provide a direct link, so you'll have to follow the instructions there to create it. There's another link here.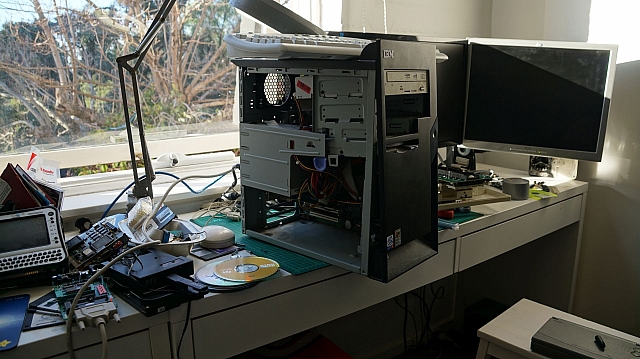 I spent a bit of time trying to see if I could use Windows 10 to burn... short answer is that I couldn't. I booted up the old IBM NetVista which had a fresh install of XP, but that was also troublesome. So I threw in a spare HDD and re-installed 98se. Note, make sure you set your parallel port to just ECP. I'll try XP again as this setting made the burning work under 98se. Also make sure your EPROMs are blank!
Next, pop the thing open. Firstly, undo the top two and bottom 4 screws. The 4 middle screws are for the floppy drive and aren't required to remove the case lid. Once you've popped the lid off... and be very careful, there's clips all around that just need manipulating, you can disconnect the data cable to both the floppy and the keyboard.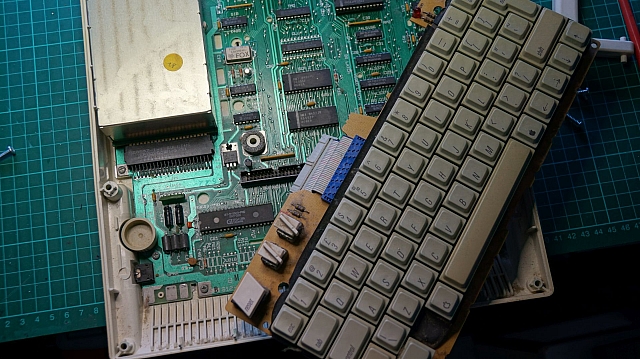 You'll then have the mainboard totally exposed. One thing to note is the Integrated Wozniak Machine, used to drive the floppy.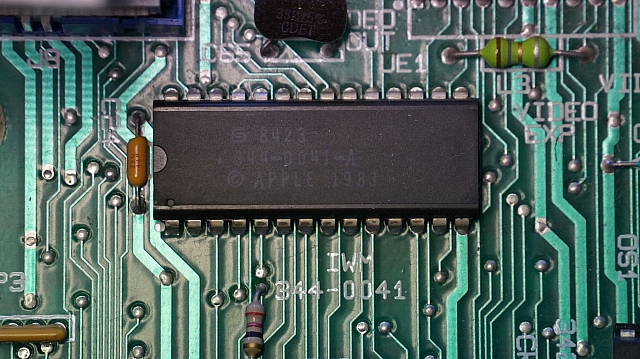 The ROM is the bottom-middle IC. Hahaha... look at that copyright requirement... it says MICROSOFT '77!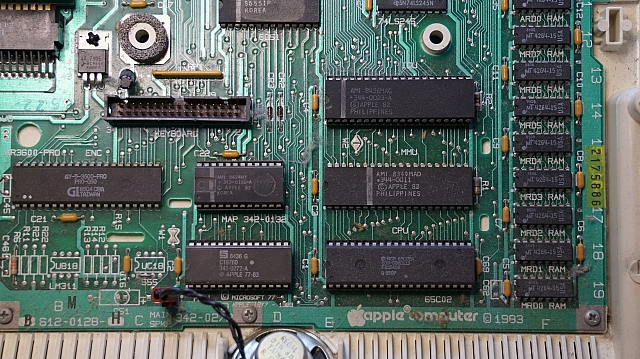 From here, pop out the old chip and slap in yours. You'll need to break W1 and bridge W2 (as per the instructions in the link above) if you're not replacing with a 27128.
First boot and I got the following...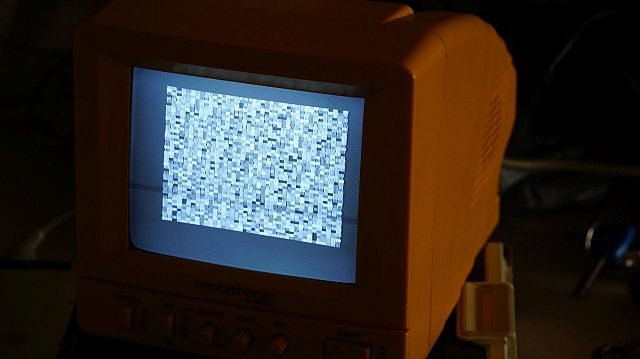 Oh bullocks... but hey, if you actually plug the keyboard in, then it'll actually work!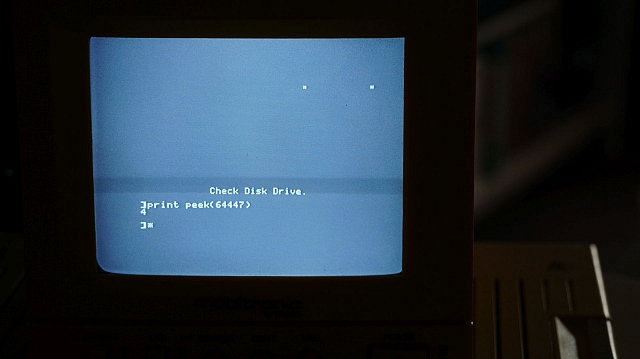 Niccceeee....
Colour Video
I was a little disappointed that this only had monochrome composite output. Fortunately, Kaput(?) has created a schematic for a Apple II Colour Demodulator. The inline images seem to be dead, but just click the first link for the circuit. My main issue is that I found that shitty little TV above, as it nicely matched the IIc. It's monochrome also... so... I'm not overly fussed if the unit stays mono.
Software
Turns out there's a whole lot of popular games on this unit! Here's the list, thanks to Wikipedia.. And what!?!?... Police Quest 1? I wonder how hard it is to write a 5 1/2" floppy for this thing. Here's Frogger. A little googling tells me that writing floppies needs to be done via ADTPro and a serial cable. That'll be another post!