After a lovely drive into the Dandenong Ranges to check out some tulips (and eat oliebollen) (thanks Mum!), it was time to venture home... but who could resist not visiting the tip-shop along the way? After a quick look around the shop, it felt like they'd stopped stocking electrical components... but then I stumbled across this, sitting in the wrong area, but looking in really-great condition!
Check out that keyboard! It's still in perfect condition and clean? How on earth... anyway, I took it to the counter and asked for the price. The checkout-chick had to flip through a book of standard prices before responding with AUD$10. I giggled and kept shopping, hoping to find the power supply... no luck there though!
DIY Power Supply
These iBooks need a 24v DC power supply. The plug is a little adventurous on Apple's behalf. Initially it looks like an RCA composite plug, but then you realise that the central pin is actually a 2.5mm stereo jack. Without the outer shield, I can imagine it would be very easy to short the plug. Either way, it's a bit of a lets-take-two-things-off-the-shelf and combine them to make a proprietary socket that no one else can copy. Or can we? (alternative source)
Turns out that you only really need to apply VCC and GND to a standard 2.5mm jack and it'll work. The very tip is not connected, the middle band is GND and the base, closest to the wiring, is +24v DC.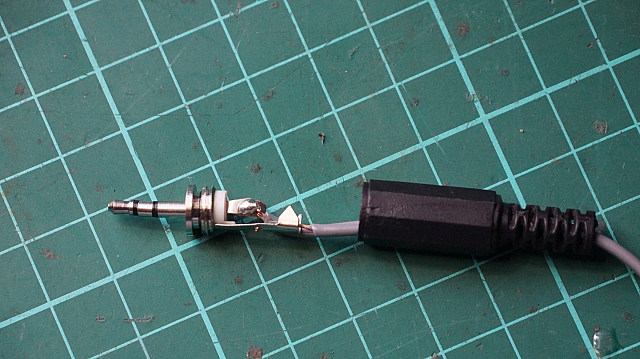 Jaycar didn't have any full-metal-casing plugs, so I had to live with the cheap plastic plugs. Soldered up, I got the following...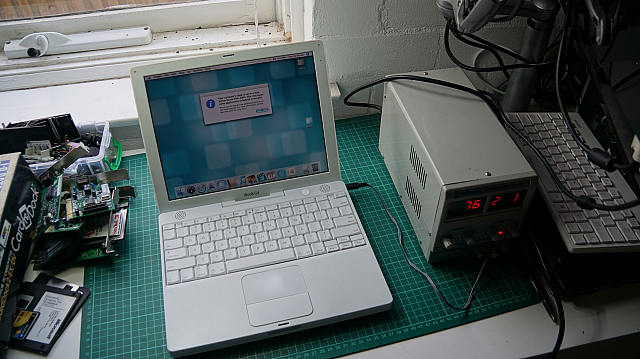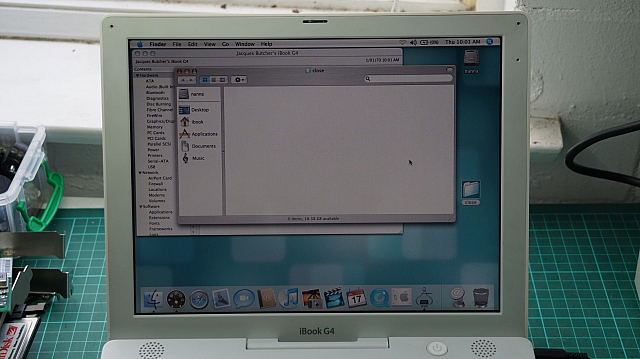 The next morning, at the local flea market, I found this cheap and nasty power supply. It says it produces 21-24v? Seems to have a 4-pin plug, so hopefully one of the wires is the full 24v.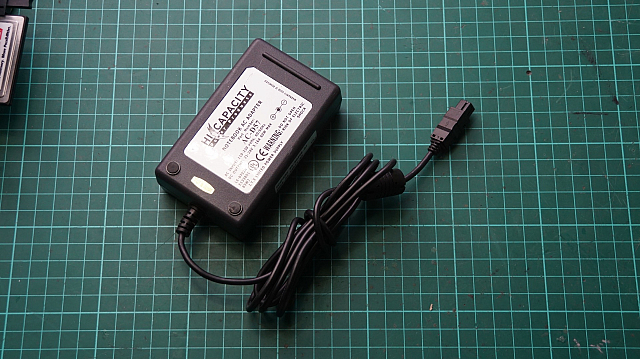 Oh right, that's just a two-wire cable split into pairs. So the 4-pin is a double-adaptor. Not handy... and the voltage is hardly at 22v. Will the PowerBook survive?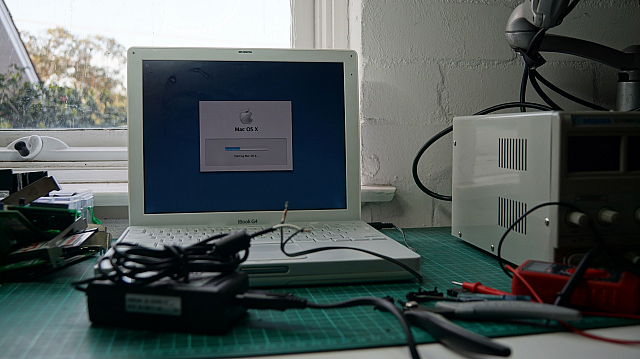 Sure did! And the battery even started charging!