I was just browsing satelite maps of Osaka and found that they'd expanded the bridge! (Previously reported here)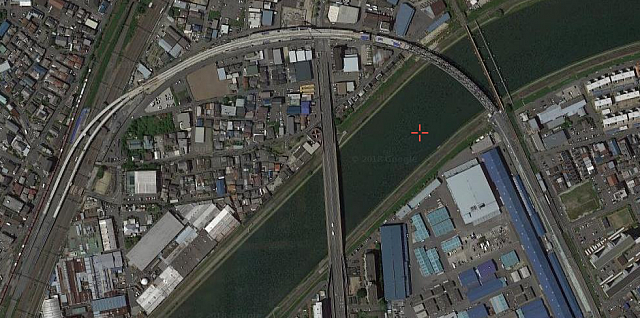 From above, you can see the western on/off ramps are complete. The eastern side of the bridge has also now completely crossed the river. Actually, the construction equipment has also been removed!
The tracks were also re-aligned down at Shin-Osaka station...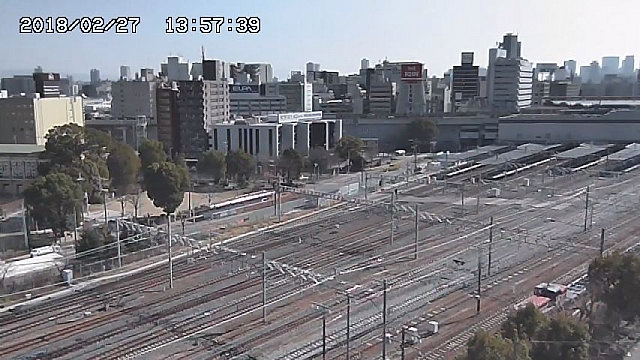 You can see a whole lot of over-ballasted track in the bottom-to-mid-right of the image above. That's where the tracks will merge in from the above ramps.
The railway was 'optimistically' meant to open last financial year... so we're already 2 months behind... but the construction is looking very promising!