Thanks to Saint Nicholas hanging around, there's a lot to see on the rails in the main center of Amsterdam. Electrische Museumtramlijn Amsterdam is located in the south of Amsterdam, but it still connected to the cities tram lines. Good news for us as this means that, at certain times of the year, they can run their vintage stock around town! Over Christmas, this happened to be from 12-5pm on the 26-30th of December.
The vintage tram's route was from the Dam itself, anti-clockwise down Rozengracht, left at Marnixstraat, straight through to Fredriksplein, north to Rembrantplein and back to the Dam. Thanks to the winter sun, there weren't too many opportunities near the Dam to take shots, but after viewing the consist, I headed west to the first corner for a photo.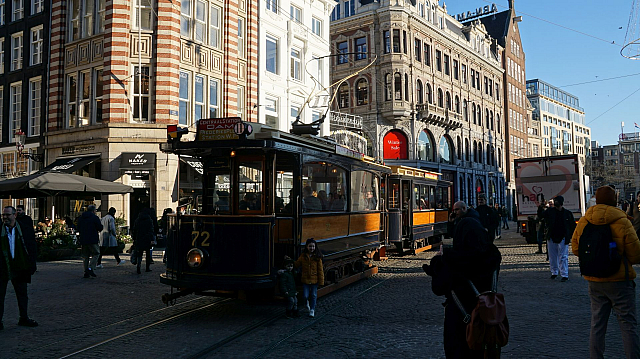 A two-car consist had already been hiding in the shadows in the Dam, waiting in the Dam for passengers to board. How can one even get a good shot of it whilst it's half in the shade? I'd thought there'd only be one set running, but it turns out that whilst one set was doing the lap, the other was paused to advertise the route and take on passengers.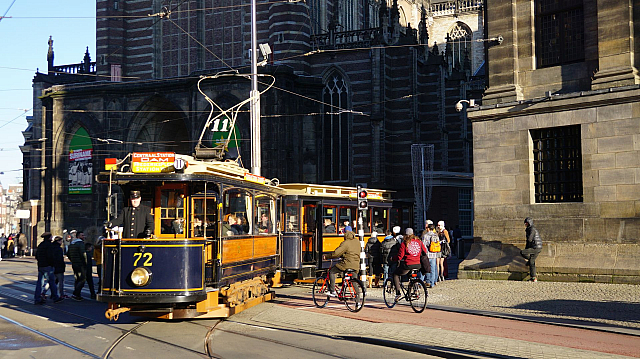 Along the way to rembrantplein, the lighting was not much better...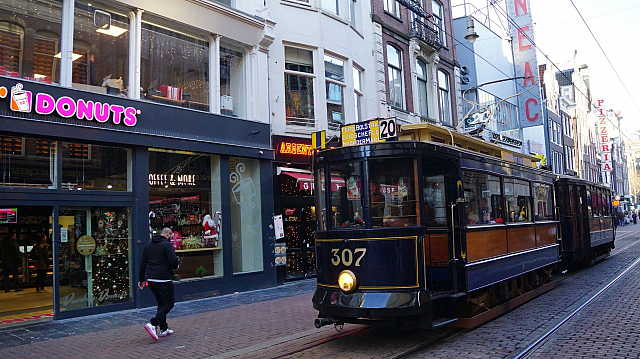 But down in the plein itself, the sun was still trying to shine!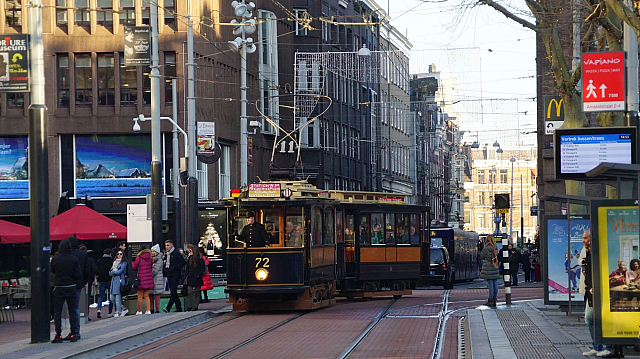 From there, it was home time. Fortunately, we ended up in town the next day, so I tried some full nighttime shots.
Nicely, they were running another consist... the blue and grey was a really nice combination!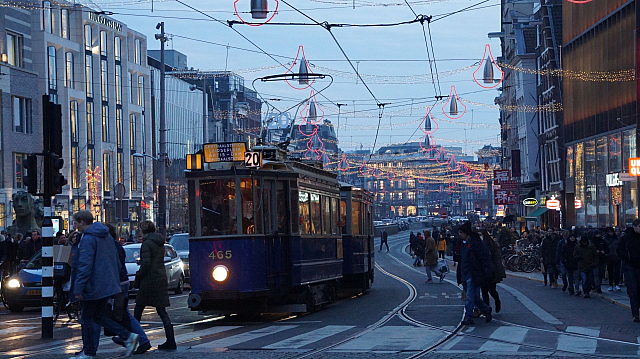 And that was about it. Great to see them running and they all happened to be full when I was watching. I'll try and check out the actual museum itself this trip; there's even a model railway shop near it!