After failing miserably with the previous CPU upgrade, I scoured Mercari and YafuOku and found another accelerator. It's a HNS-25T DX4 75mhz module created by Buffalo/MELCO.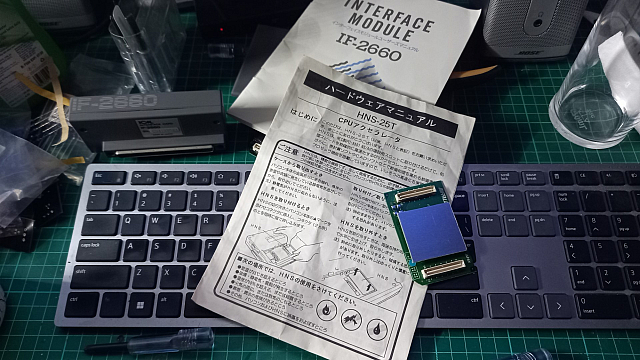 This time, after reading numerous pages online, I'd decided it didn't need to be IPL'd and would just work.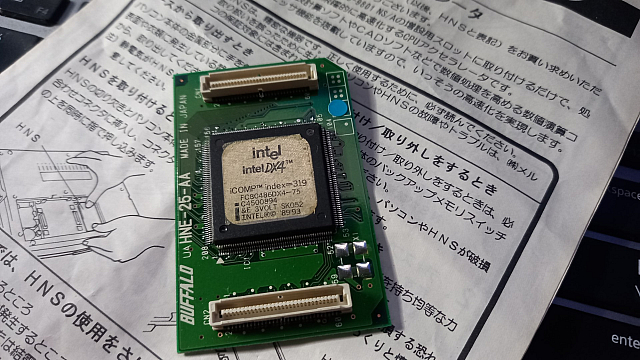 And well, it just bloody worked! Even the RAM count on post felt zippier! Of course, it's not actually able to run at the full clock speed thanks to the system bus speed in this laptop?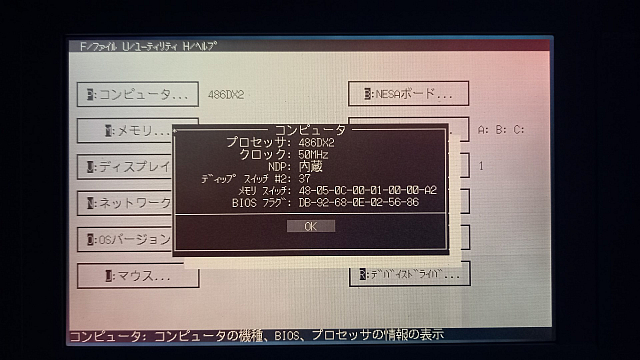 So, in the same care package, I also picked up an ICM IF-2660 SCSI module. This bulky unit screws onto the 110pin "C-Bus" connector on the rear of the Laptop.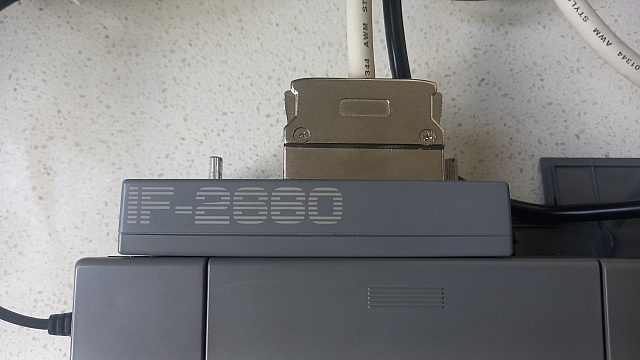 I initially had no-end of trouble with it, as the HDD I'd plugged in was actually badly partition/formatted and caused the whole laptop to lock up. It wasn't until I connected up the same CD drive (as when I was mucking around with the PC-9801VX) that things started to work.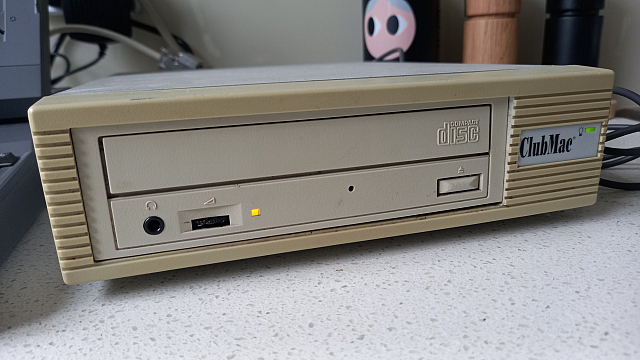 I could see the drive get init'd, and so I went on the hunt for drivers. SENRI's 98Station seems to have gone offline again, so the drivers are back to unobtanium. I swear this page had been online two weeks back when I was looking for the other accelerator drivers. I found other drivers here, but didn't have much luck with them. Update: SENRI's site is back again!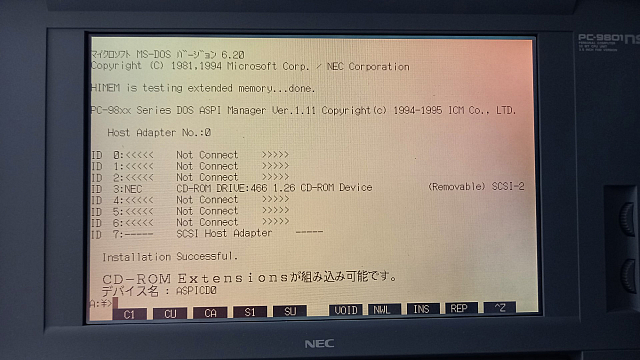 The ASPI driver loaded and listed connected devices, but no ASPICD.SYS that I could get my hands on would init the CD drive. Just for fun, I tried the same NECCDB.SYS from the DOS folder (they're all sitting in there on a standard install) and rebooted.
Hilarious... it just worked! This made it much easier to get data onto the unit.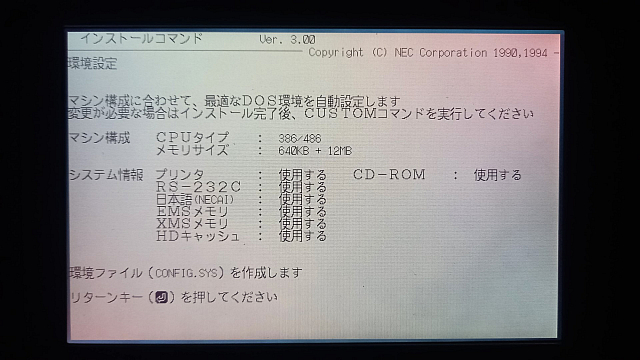 Further down the track, whilst mucking around and re-installing DOS 6.22, the CD drive was simply found and NECCDB.SYS was installed by the DOS installer. It didn't even need the ASPI drivers?!
Windows 95
Just for shits-and-giggles... I gave the installer a spin...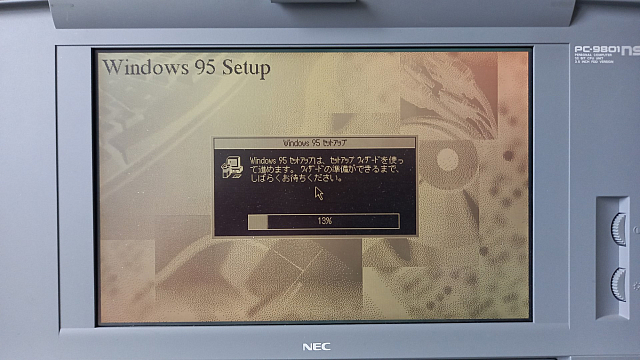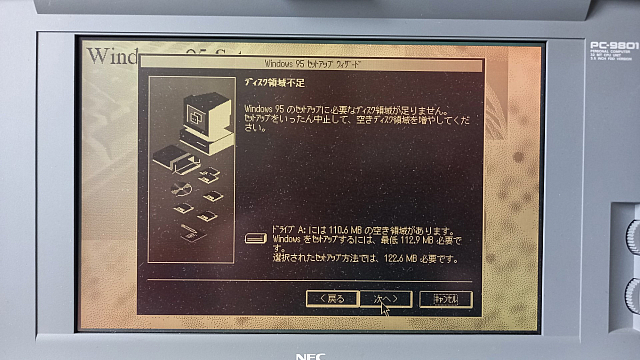 All was going well until that last shot! Not enough space on A:! What to do?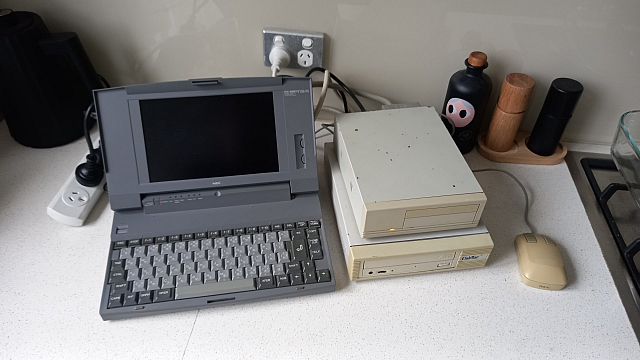 Add more disk! Doing so caused the SCSI boot menu to appear.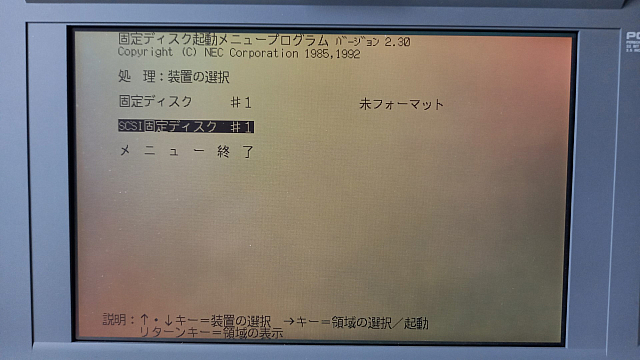 But the drive wasn't in the right format... so I installed DOS on it (this is when I realised the DOS installer would just set up the CD drive by itself with zero help.) Of course.. problems always come out of the woodwork... I replaced LEDs and tidied up the HDD housing whilst it was taking its sweet time to format.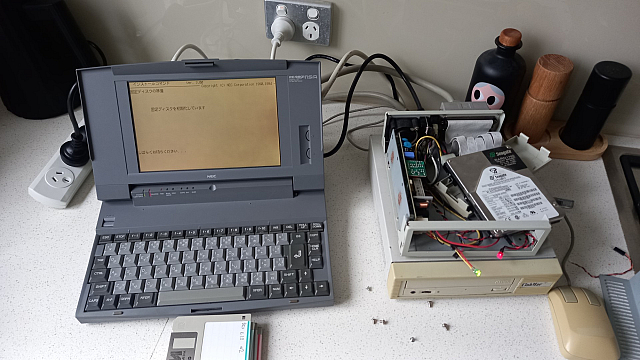 And then we were off and racing again...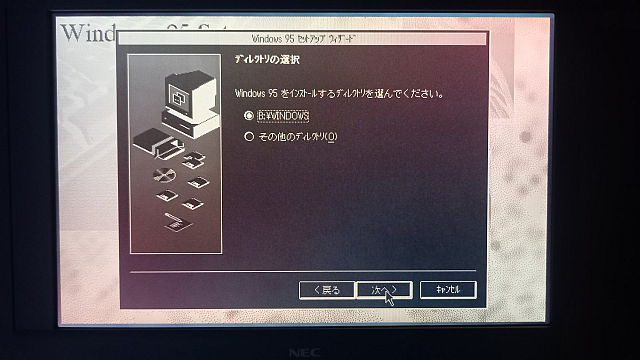 Oh yeah, it was now installing to B:\ as A:\ was the internal IDE drive.
It crashed when it tried to install the video drivers... on a second install attempt it actually asked which driver to install. I had to choose "other" from the bottom of the list as there was no actual driver available.
And then we were off again...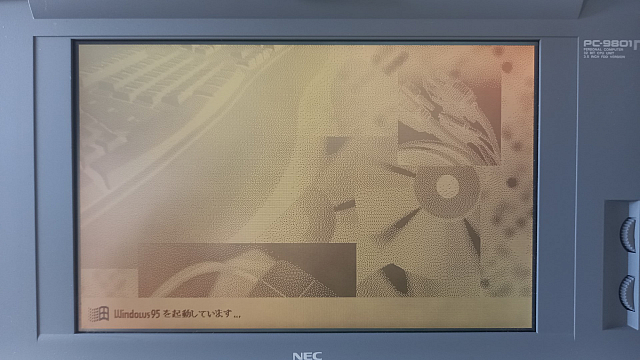 Upon reboot, it crashed and rebooted itself again into safe mode.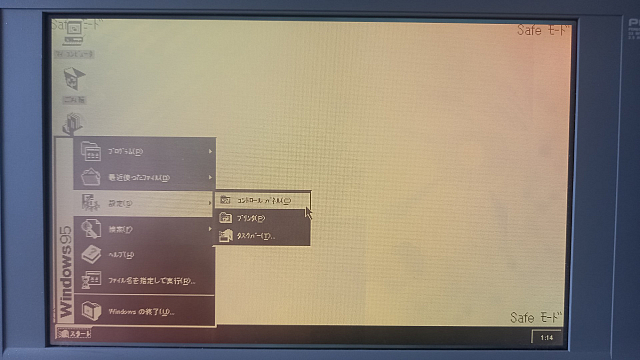 Thanks to the internet, other users have already tried to do this before me. There's a driver over here by nanabon which simply uses the safe-mode driver as a real driver. You can find it at vector.co.jp also. I 'installed' the INF whilst in safe-mode and rebooted.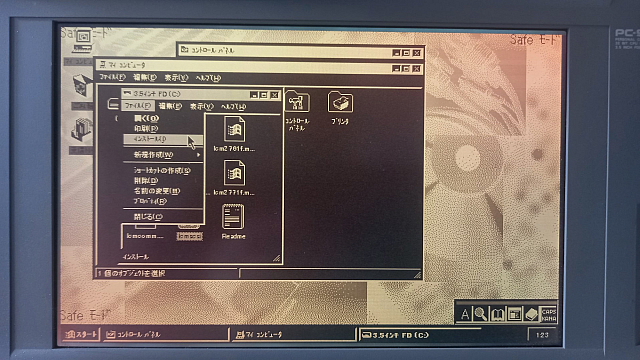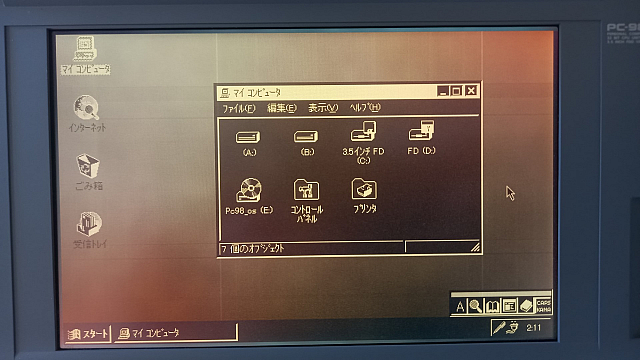 And so yeah, Win95 was up! I wanted to then muck around with network cards but, due to the PCMCIA 2.0 hardware, the two I had on-hand would just crash out badly. I thought about scouring buyee again for an older PCMCIA card, like a PC-9801N-J02, but then I remembered I don't have the PCMCIA PC-Card Support Software and that the network would only work under Windows 95 and... and... it'd be fun but pointless. Maybe if I go for another care package, then I'll add the PCMCIA card to the loot.