So, look... I was sad... there would be no freight in Hokkaido this time around! I found this out at ~8pm on a Sunday night and entered what-else-shall-we-do mode, scanning google maps for targets. Engaru was intially a junction for the line out to Yubetsu and, although the line no longer exists, there're still a few remnants to visit! Having the next day being Monday also meant that the bus services were actually quite frequent!
I got up at sparrow's-fart and left my crap in the Hotel room. To my surpise, I was presented with a warm sunny morning, after it'd been horizontally snowing the night before! I was also happy to find a bus terminal on the doorstep, but the bus wasn't for another 30 minutes. Instead, I dawdled to 7-11 and grabbed the day's essentials.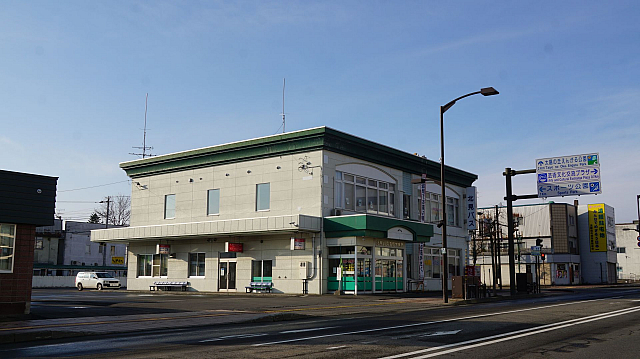 There is no purchasing of tickets from the station. Instead you grab a ticket from the machine as you enter the rear-door of the bus.
Around 8 stops later, match the number on your ticket toe fare listed on the board above the driver and pay the corresponding amount. From there, the bus will continue on it's way...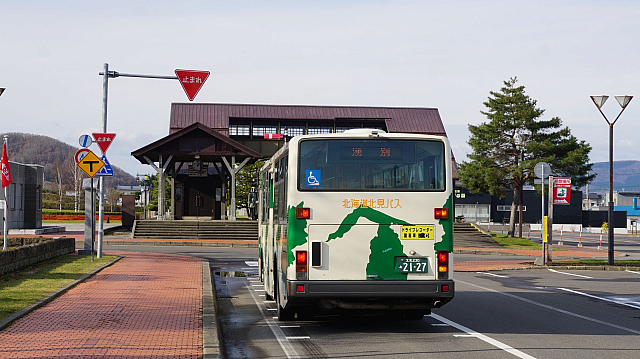 And you'll be presetend with Yubetsu Station, as it was... Or is it? There seems to be electrical caternary guards under that pedestrian overpass? Was it donated?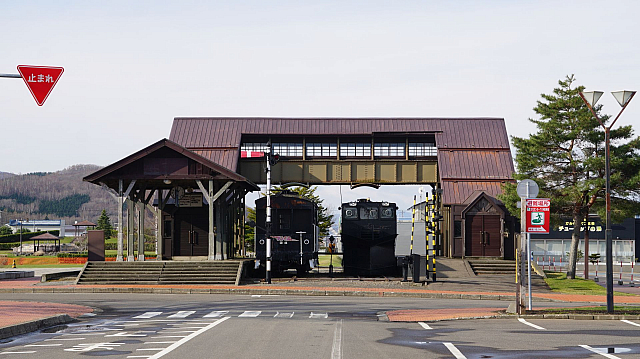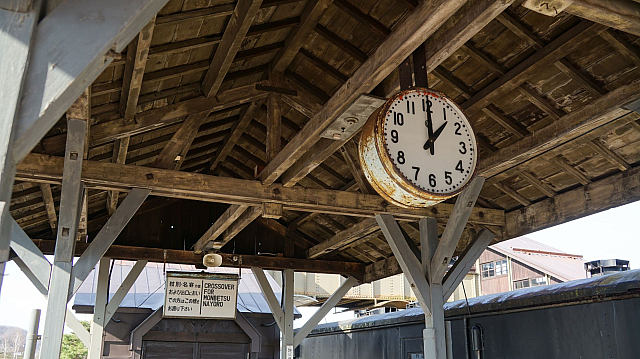 The YOs have been doubled-up and turned into classrooms, but they don't seem to have been used recently. I initally thought they were larger vehicles until I saw the welded footplates.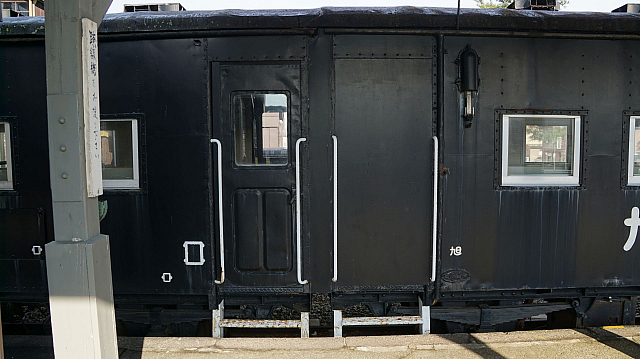 The whole park is beautifully designed and used as a road-stop. There's also a Tulip museum!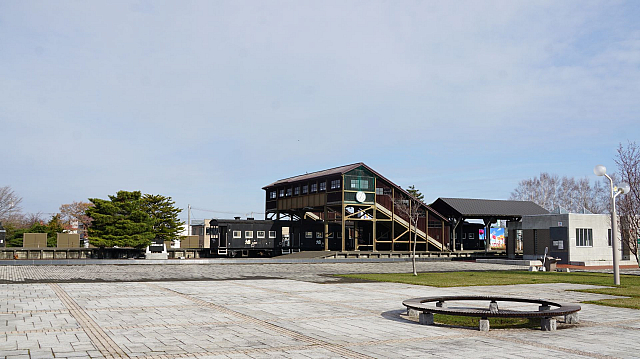 I caught the next bus back to Engaru, with the plan to check out and head to Abashiri via Kitami.
And the best part, a JNR KIHA was waiting for me!