This was a fun trip! I had wanted to ride the Sunrise Izumo/Seto for a while.. especially as all the overnight trains are going the way of the Dodo! This service departs Tokyo at 10pm each night and splits at Okayama to to then arrive at either Izumoshi or Takamatsu (sometimes extended to Kotohira.) I was intent on visiting the north coast of Honshu and so chose the Sunrise Izumo. Thanks to the JR Rail Pass, it's easy to get to Tokyo in time for dinner, with the train then waiting for you at Tokyo Station for the 10pm departure. The train cannot be boarded in the Osaka area as it passes through at around 4am.
Not wanting to waste a trip to Tokyo, I got there mid-afternoon and went up to the usual Urawa area for a few photos.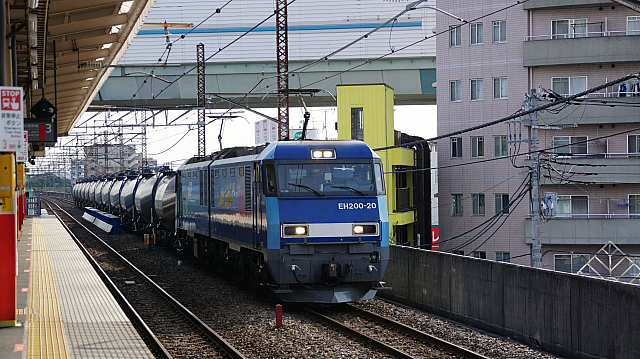 There wasn't much happening, and I wanted to get to Akihabara for a bit, so I left earlier than expected... but not before I realised that there was a Hard-Off in the Urawa area!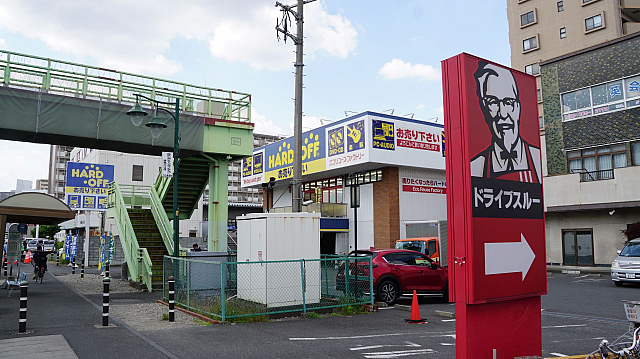 Much time was then spent in Akihabara where I picked up a new Xperia 10 Plus and a Fujitsu Q506ME tablet. Both from a second-hand chain and both seemingly foreign to Japan as there were absolutely zero accessories available. I had to then survive 2 weeks without protection on the phone, but it worked perfectly regardless!
Tokyo Station
There's always something interesting to see here... During the evening peak you'll find intermittent express services to whisk people away to places further afield. Below is a Shonan Liner which'll take you to Odawara.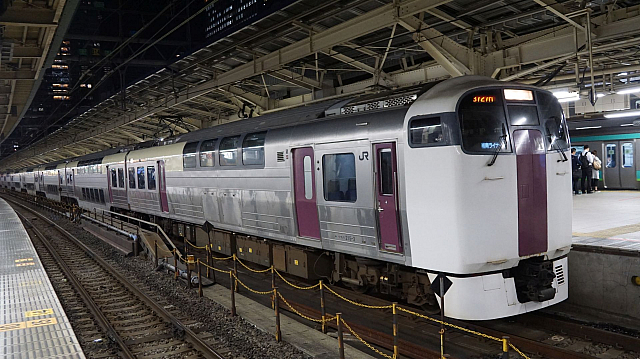 And, interestingly enough, here's another Shonan Liner which'll also take you to Odawara!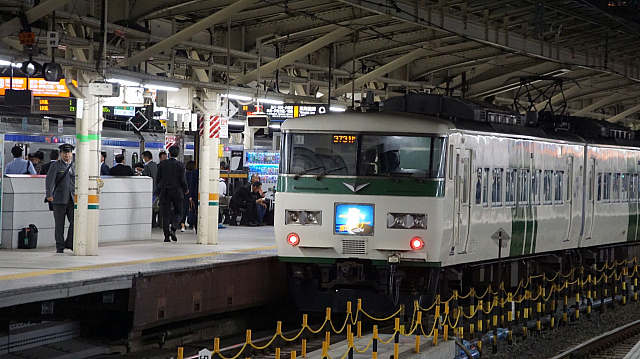 And a Hitachi ready to head north...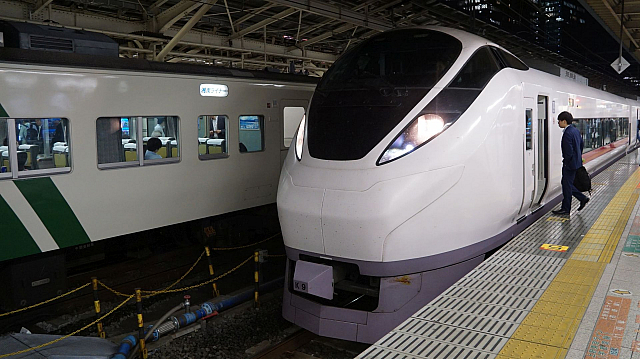 Before long the Sunrise service pulled in... I was in a 'Single' Room on car 9. Thanks to the platform signs, it's easy to know where to be in-advance...
Once aboard, you'll find the aisles to be quite narrow. You'll then, if you're anywhere near 186cm, find the rooms to be slightly ... restricting. Turns out the bed was long enough though, just watch your head when entering and exiting the room.
Unlike previous trips (Twilight Express) on overnight trains (Hokutosei), this train is all about travel and less about amenities. There's a shower, and a really nice 'lounge' area (last image above), but otherwise no food or drink. Actually, I lie, there's a tiny vending machine... no beer though! We departed perfectly on time at 10pm and there wasn't much else to do but sleep!
Oh, Deer
I had awoken at around 3am and noticed that the train had stopped. I could also hear radio-transmissions meaning the guard was wandering around and something was up. Looking outside, I saw Ogaki station... definitely not a place we were meant to pull up at, but I wasn't interested in sticky-beaking and so just rolled over and passed out. The next time I awoke, it was just after 5am and the sun was well up. We were sitting on one of the platforms at Shin-Osaka station and I'd actually been awoken by the conductor announcements. I could just make out 'okurete', 'gomenasai' and 'if you want to get to your destination on time, then please transfer here for the Shinkansen.' We were around 2 hours late!
I stayed on the delayed train as I wasn't in a huge hurry; at the end of his announcement about transferring, the conductor had described the revised timetable which would see the train arrive at Izumoshi at around midday. I could deal with this! From the lounge area, I then overheard some other passengers discussing the cause: the freight train in front of us, somewhere near Ogaki, had cleaned up a deer on the tracks and we couldn't pass. We'd been held for over 2 hours whilst they dealt with the mess. It was all a little bittersweet: I was unhappy to be running late, but really happy to have full daylight outside whilst express-running. It's awesome when you're not stopping at stations and just flying through towns. Even better when there's a beautifully-large window and comfortable seats!
Just before Okayama, the conductor came back on with alternative options for those not wanting to meander... it turned out that if one changed to the Limited Express Yakumo here, you could get to Izumoshi one hour quicker. Now, I don't actually get this.. a whole hour!? We're on a train that has less-than-or-equal stops to the Yakumo between Okayama and Izumoshi, but the Yakumo can get there one whole hour faster? Can't they just schedule our train outta here right now and let us run in front? Maybe it's because the Yakumo can tilt? Maybe I don't understand the pathing? Either way, I'd already slept on the Sunrise Izumo and was happy with the decision to save an hour and ride the Yakumo. Before that though, I had time to watch the Sunrise do its thing...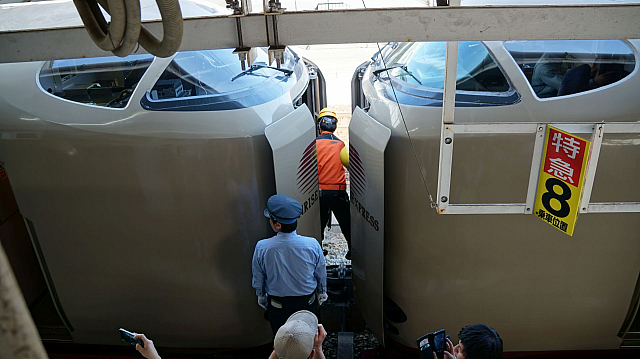 And then it was a short bolt to the next service...
What a beautiful relic!
The North Coast
Once at Izumo City, I ventured to the nearby heavenly-palace... but it was terrible... no hobbies and very few electronics... Off-House is not Hard-Off!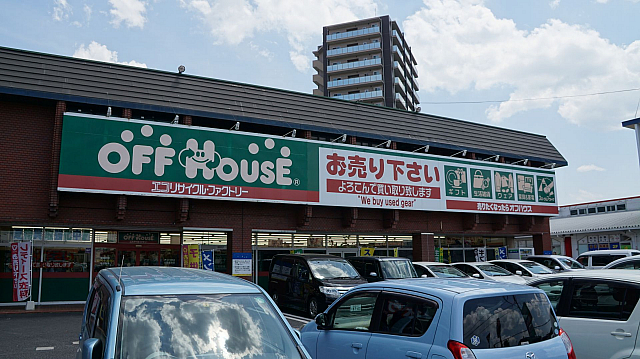 There was a silver lining though... I got to see a cool view of the Yakumo that had taken me to Izumo in the station from street-level. Sure, it's not that interesting, but I loved the angle.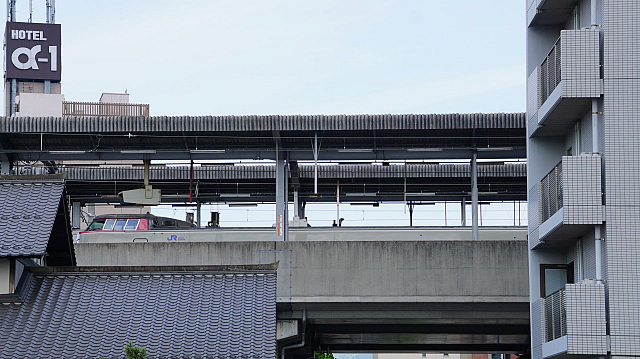 Before-long I was back on another DMU off along the northern edge of Honshu. Next stop was Nogi station.. but before getting there, we were actually going to have to pass the Sunrise Izumo!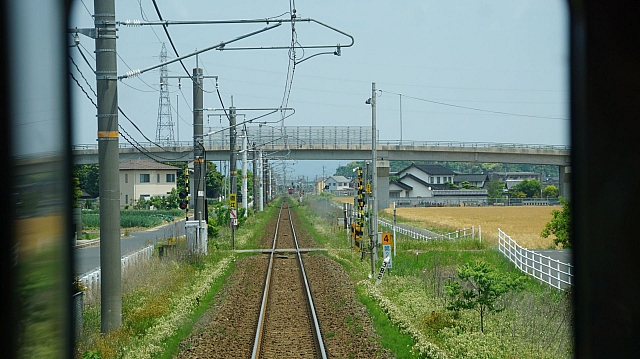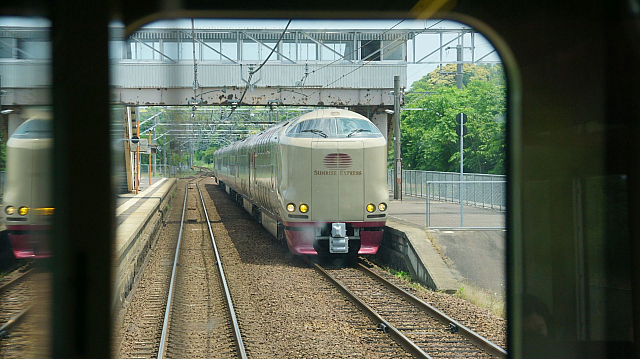 Hah, so I get to ride it and take a photo of it running in daylight! Win-win. Next win was just south of Kogi Station. Many good things found...
Yonago Station
I then walked to Matsue Station from Hard-Off... let me tell you that was quite a trek! Especially when the temperature is up in the high 20s! Grab a taxi if you choose to follow this path. Somehow I perfectly caught the next express through to Yonago.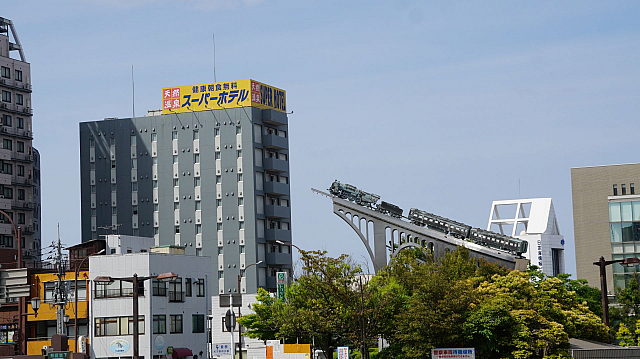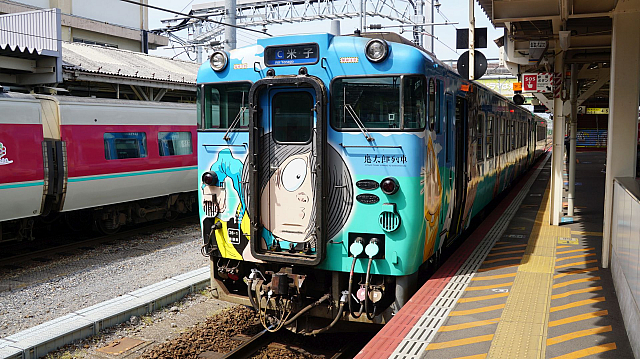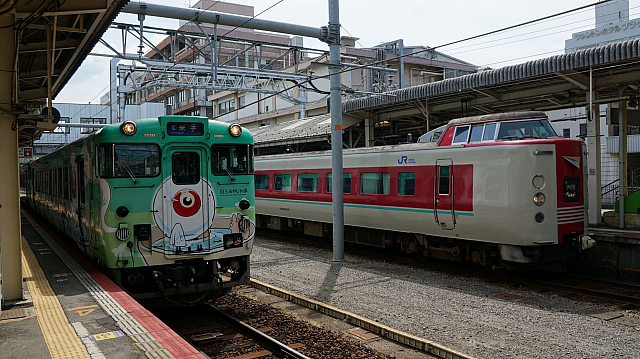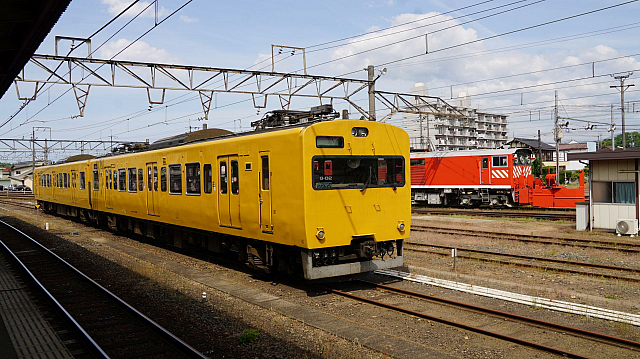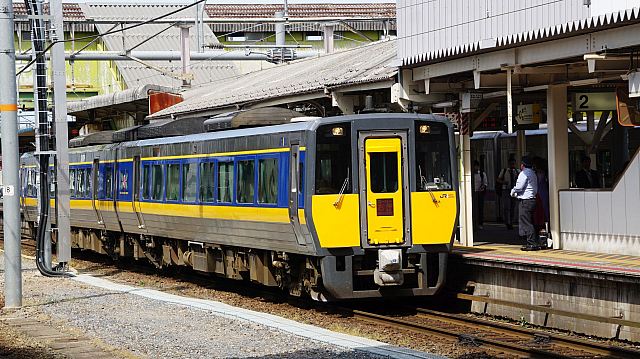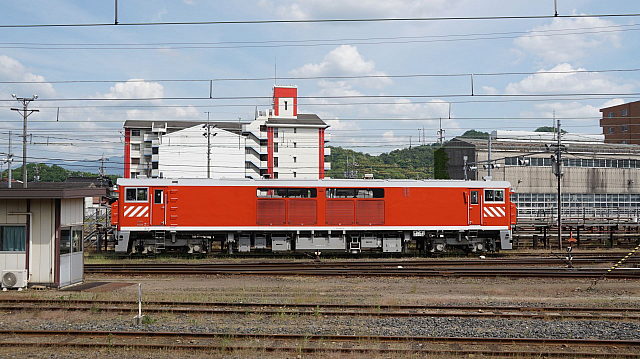 Tottori Station
From Yonago, there was a fight to get onto the Super Oki which was running 10 minutes late. It was also jam-packed and is only two cars with one being fully reserved and booked out! In the end we all made it on and bolted through to Tottori where much fun was had, once again, rummaging through the junk corner...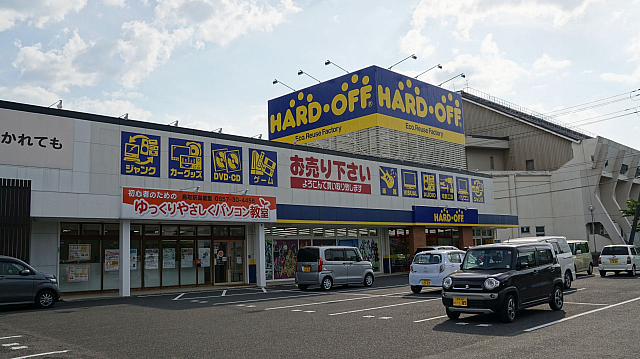 Hard-Off was hard-ly across-the-road from the station, so it was an easy stopover before returning to take the next southbound DMU through to Koge and Wakasa!