I made a pitstop in Katsura on my way back to ShinOsaka from the Eizan Dentetsu in north Kyoto. I'd seen from Google Maps that there was a Hankyu depot here and I wanted to check it out. I was also using Hankyu to return from Kyoto, transferring off Keihan at Gion-Shijo.
Katsura Station
This is the junction where the Kyoto and Arashiyama lines join. From the station, a short walk north will get you right next to the Katsura depot. I wandered around on-foot, to see what I could from the street.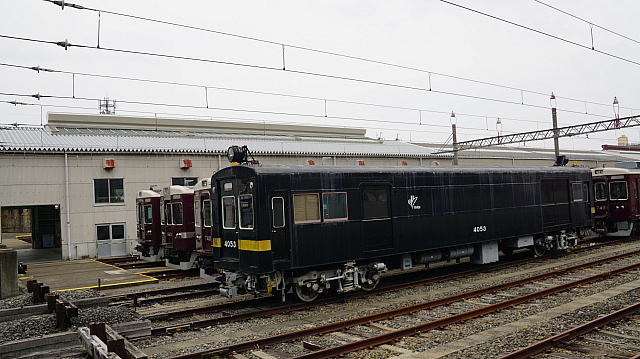 Straight up, no disappointments! The 4053 maintenance train was sitting right at the end of the yard, just begging to be photographed.
The yard is perpetually busy, with trains being constantly shuffled in and out.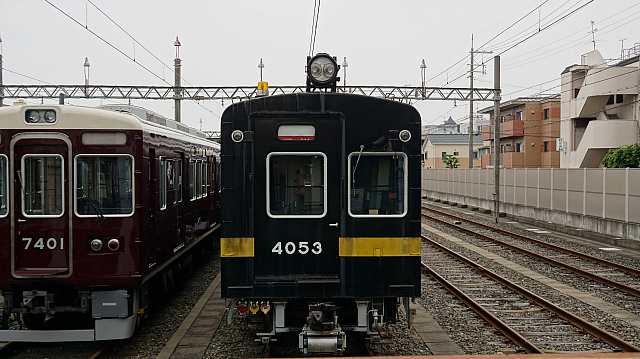 I then followed the elevated Arashiyama Line to the magical land that time forgot.
Well, to the magical land that equipment, of which time has forgotten, gets deposited!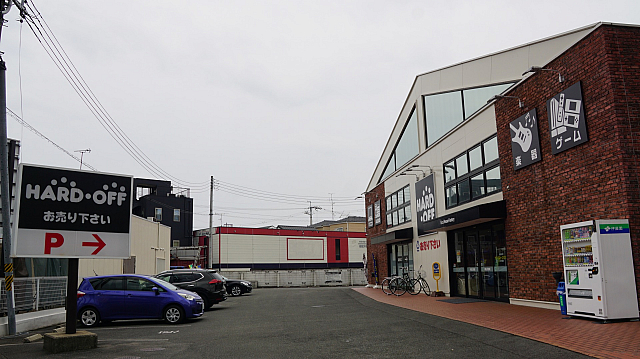 There were some beautiful old macintosh desktops in this branch, as well as a lot of interesting musical equipment!
Hankyu Kyo-Train
Most station platforms on the Hankyu Kyoto Line have stickers on them advertising the Hankyu Kyo-Train. I had totally forgotten about it and failed to plan it into my journey. It runs at specific times on weekends only! I did have one chance to see it though. I had just been to the Hard-Off above and was dawdling back to Katsura Station. It occurred to me that the Kyo-Train would be making its final run from Kawaramachi to Umeda as I was wandering to Katsura... and... if I ran (in the rain) I could get line-side to see it.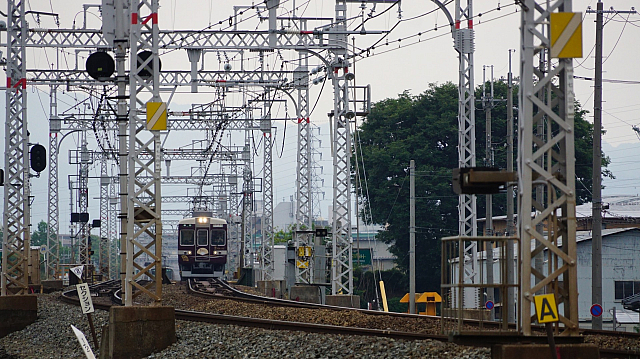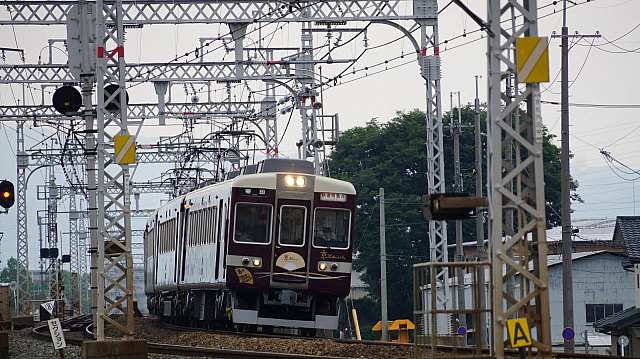 Total fluke! The livery isn't too different to a standard 6000-class, but the interior is meant to be beautiful. Hankyu are always fitting a consist out like this, so I'll make sure I catch the next one, next time I'm in Japan.