I could not resist going back for this item. Not only was it an antique, it was also a random Japanese item from the early 60s which had somehow made its way to Melbourne.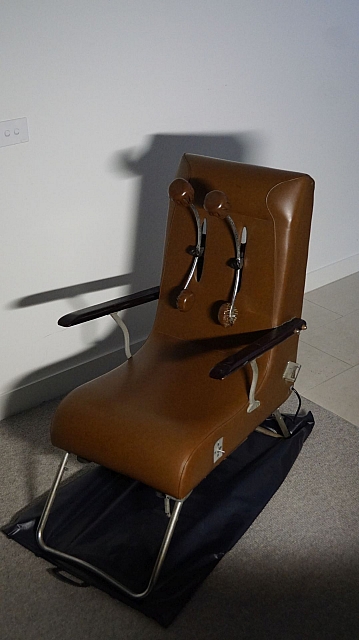 Hah, it's crazy. Could it be the first edition of those chairs you put coins in at the airport.
I have more information on that sticker above here. This was the only link with a similar chair. I wonder if I'll ever find the exact details? The shop owner told me that it was sold as-is. The cord was missing a real plug and it had never been electrically tested. I didn't mind at all... I mean... how difficult could the internals really be?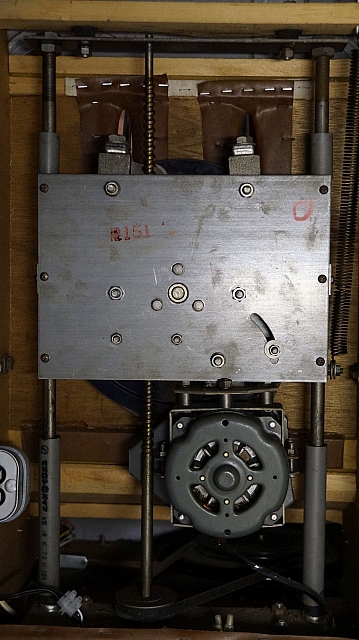 Getting it going...
The mechanics seemed in very good working order. I applied a little more grease just to ease the friction further. The internals showed very simple wiring: the mains was fed into a double-pole double-throw switch which allowed speed control. There was a capacitor which seems to be an induction-motor capacitor to facility motor start. I must admit that it won't spin up on the low speed without a rolling start. I'll look in to replacing this.
I was initially going to find a replacement engine and overhaul the guts to 240v, but then realised that there were pretty cheap transformers that could cope with the wattage. One of these arrived from Sydney in no time at all!
You can see that the cable it was supplied with was junk. This was removed pretty quickly and replaced with a USA power cord found at Jaycar. Their site says they are out of stock everywhere, but the Melbourne City store had 100s. I used a terminal block to hook it up internally and the cable worked perfectly.
And, just to see it in action: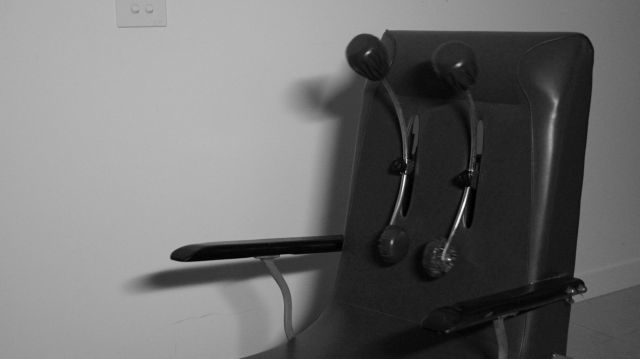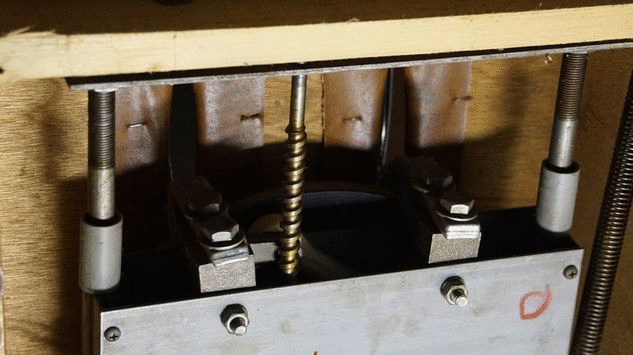 The rest is history... the chair just worked. 60 years later? Not too bad at all.. the massage it gives is great too!