Saw this on FB Marketplace... didn't know what I was thinking. Seller listed it as a "display piece" and, upon opening it, I worked out why. Weird cables disconnected, RAM missing, power supply set to 115v in Australia?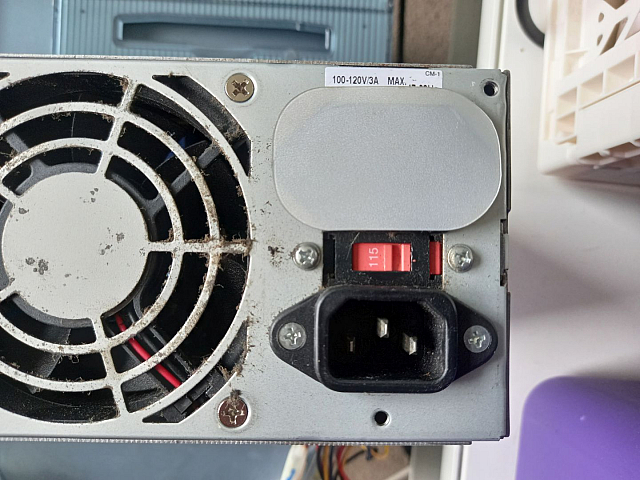 Switching it to 240v and attempting a power up saw nothing. I realised the ribbon to the front panel was disconnected internally? Connecting it didn't help though. OK, time to pop the supply open and.. oh look? It's just a blown fuse... replace... test... OH LOOK, IT'S A BLOWN MAINS BREAKER.
(Something has now occurred to me after posting this blog entry: The sticker above the 'closed off' power plug says 100-120v MAX... with no 240v rating? Even though the power supply had a 115-240v switch, was this supply actually only ever going to work on 110v? It's a little weird!)
Either way, screw it, this power supply is filthy... time to hack off the power cable and inject some ATX goodness.
Replacing a G4 Power Supply
First step? Choose a donor. I have some ATX to AT adapters which I could re-wire, but I would have to cut and heatshrink wires, so, I might as well just use a real donor ATX power supply. The next question is if the donor ATX supply in the junk box is even race-fit. If I install it and, knowing an Apple, too much power is consumed.. it might fail in minutes/hours/days. Should I go buy a new one? Actually, does the unit even fit?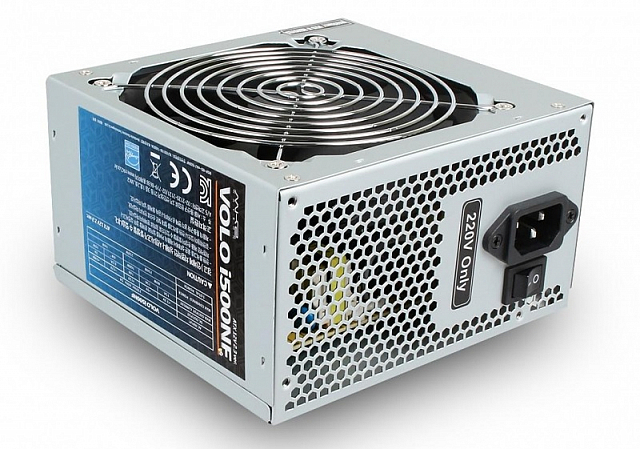 The answer is simple.. it didn't... so-much-so that I even forgot to take a photo. The shot above is from Google images and explains a newer power supply where the main power socket is centered and has a mains-switch underneath. This, when compared to the image above of the actual power supply from the G4, is obviously quite different. The original had two plugs (one covered), with the the power-on plug much lower-than-center when compared to newer power supplies.
Could I shift the guts of the newer one into the Apple supply? Or put this PS into my PIII-550 and use that older PS in here? I could... but that's a lot of unscrewing... oh what the heck... Maybe I should jerry-rig this ATX supply into this power cable.. I could just tin and insert the wires? Just to see if the motherboard even wants to show life.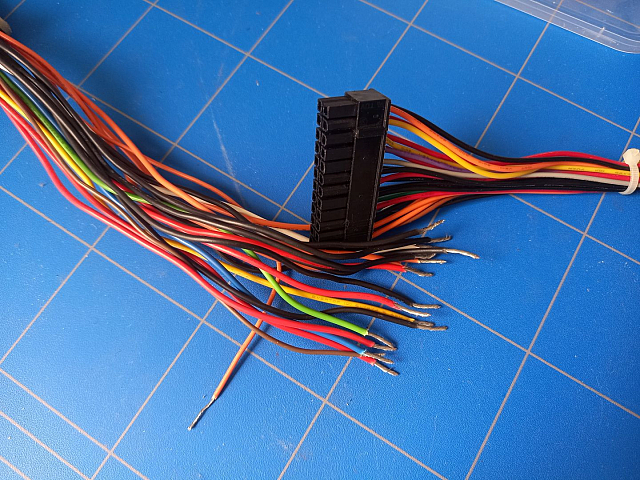 Of course, the gauge of the wires prevents one from cleanly jamming them in the end of the ATX plug. What to do? Tin them all and trim them with snips... then tediously jam them in and grab two diodes to make the trickle supply.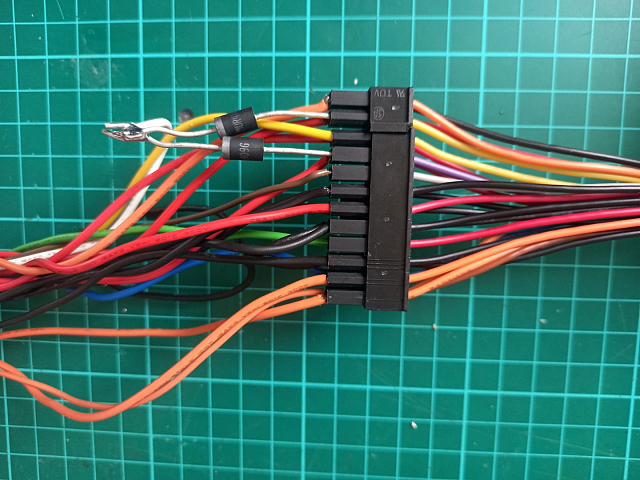 To do the actual wiring, here's the mapping:
ATX Supply
Gigabit Pinout
3.3v
12
24
GND
12v
11
23
5v
GND
11
22
28v TRKL
12v
10
22
5v
12v
10
21
5v
+5v TRKL
9
21
5v
NC
9
20
5v
POK
8
20
-5v
3.3v
8
19
GND
GND
7
19
GND
GND
7
18
GND
5v
6
18
GND
5v
6
17
GND
GND
5
17
GND
GND
5
16
GND
5v
4
16
P-ON
5v
4
15
P-ON
GND
3
15
GND
GND
3
14
GND
3.3v
2
16
-12v
3.3v
2
15
-12v
3.3v
1
14
3.3v
3.3v
1
12
3.3v
Above, you can see that more than the lower half of pins can be straight-wired through. The top just needs a bit of juggling. Firstly, glue the plugs from the ATX supply together, then cut all four wires (11,12,23,24) from the ATX header, leaving zero mm length on 12 and 24, but 5cm on 11 and 23. Run the ground to pin 11 and pin 19 on the Mac side. Then cut pin 9 from ATX clean level with the plug and run it into a diode and then into pin 22 on the Mac side. Run the 12v from pin 11 on the ATX side through another diode and join to the Mac side of the previously-soldered diode. This makes the trickle voltage as per ATXG4's doings. Finally connect the 3.3v from pin 12 on the ATX side to pin 8 on the Mac side.
Finally, it's all plugged together... how does the Mac respond!?
WE HAVE LIFE! A hideous single beep, but... LIFE! The single beep means we have no RAM? Sure we do... but it seems to hate PC100 modules. After slapping in a PC133 DIMM....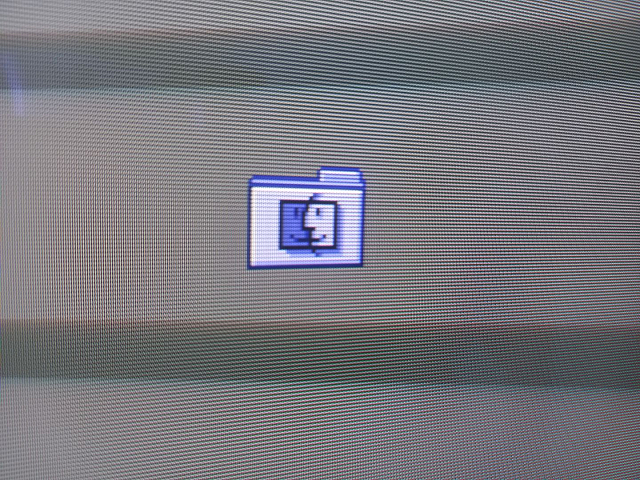 It worked! But nothing would boot.. until I flexed the IDE cable to the CD-ROM?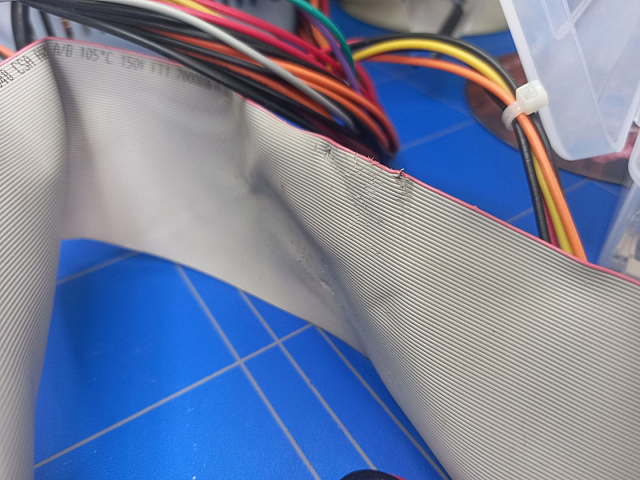 Right, that damage was hiding up behind the CD-ROM/ZIP chassis area.. fun. It's also ultra-DMA, which I can't reproduce, so I'll just create a new IDE cable as I did for the last G4. Wait, that G4 was faster... and I ended up putting it on the gutter during hard-rubbish for another scavenger to collect. Why did I buy this one!? Oh well.
Hacky cable created and...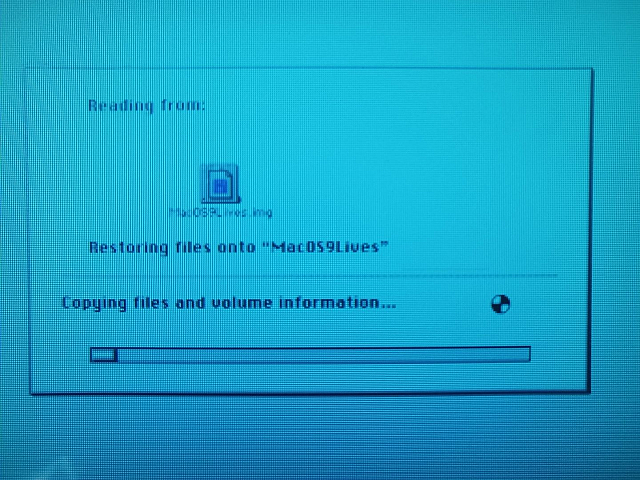 Yessss... it works! In the end, I had two options: truncate an existing ATX plug and graft on the old cable or just re-wire a 24-pin plug to fit... with overhang. I did the latter. As mentioned above, glue the 4-pin extra plug ONTO the base 20-pin plug. That way you (like I did!) won't cut wires that you need. When the 22-pins don't line up, it's easy to mistake the wiring!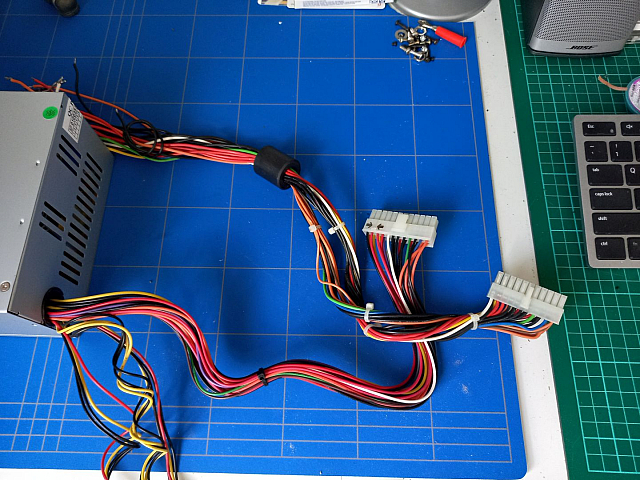 Old and new... but we're only going to use the new. The old can be donated to a museum (or to the next G4 I stupidly pick up after disposing of this one.)
Route the grounds and volts and stuffs as per above... you'll have wires left over, but that's OK. Don't forget to wire up the fan plug!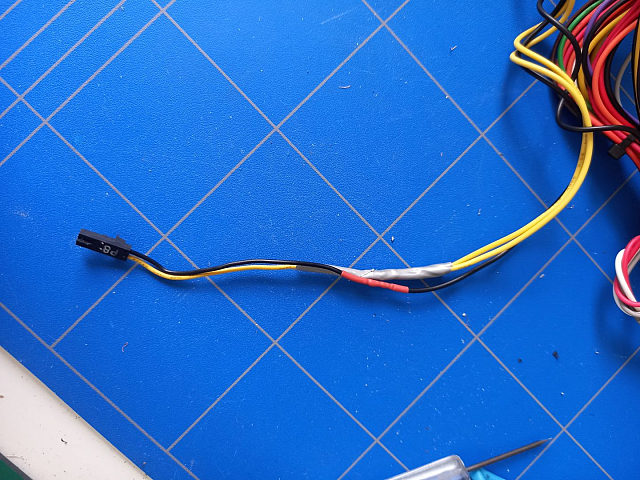 And then remember that there'll be two pins hanging over the edge... easily removed if you can be assed...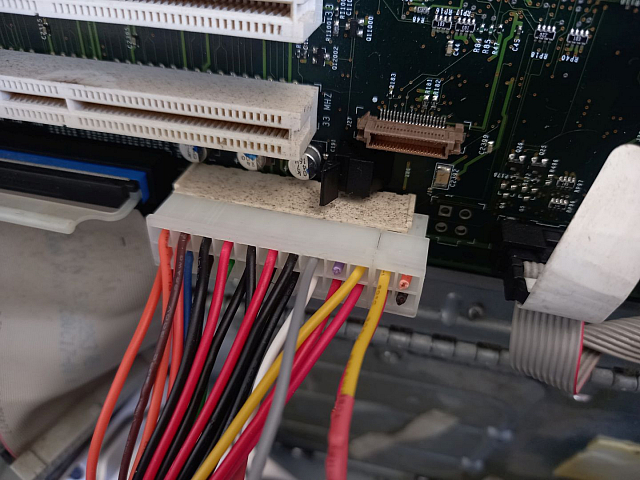 No need... JUST PLAY!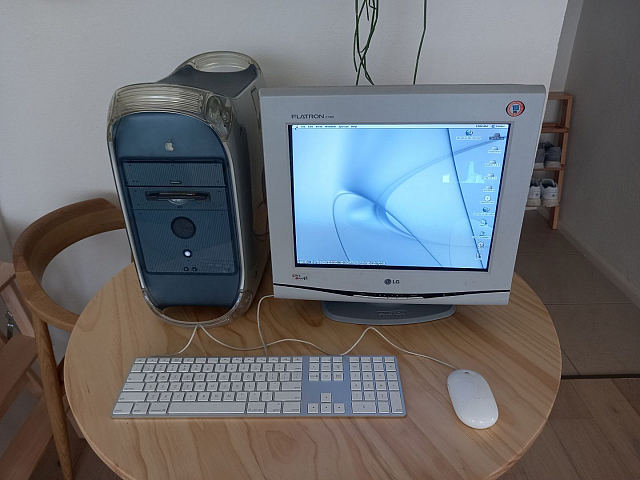 WHEEEEE.....