Prior to setting off on a round-the-world tour (expect posts from random countries), I decided to check out Melbourne one last time. Everything listed below was taken on a typically dreary Melbourne day... boy am I looking forward to summer!
Canal Sidings
These sidings form a repair bay for rolling stock in Melbourne. Often on a Saturday morning one will be able to see damaged rolling stock being brought to these sidings or repaired rolling stock being taken away. I've usually only seen grain wagons and flats being repaired.
The main SG line to Southern Cross Station passes directly beside Canal Sidings and the XPT travels along this times a day on it's two trips to Melbourne.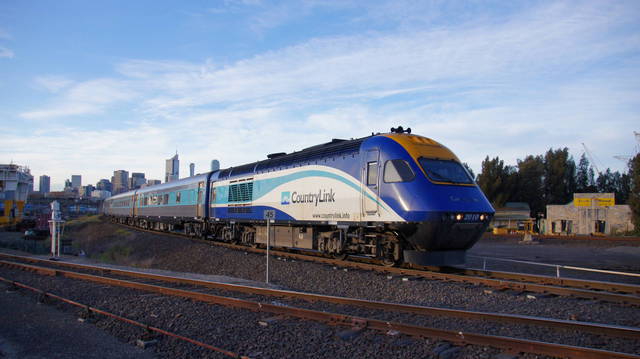 Dynon Fuel Point
The petrol station at Dynon serves all sorts of customers: V/Line, PacNat, El Zorro, etc... today we see a nice line up of PacNat BG freight locomotives with a single V/Line N Class.
V/Line Standard Gauge Passenger Trains
V/Line has only just re-started it's services to and from Albury/Wodonga after converting 3 N Class, 1 P class and two passenger consists to Standard Gauge. Here we see (what happened to be) an empty passenger consist from the yard heading to Southern Cross to do the midday run to Albury. It ended up returning very quickly as it turns out the service was to be bus-tituted. Something to do with a massive ARTC signal fault on the 'NE SG'.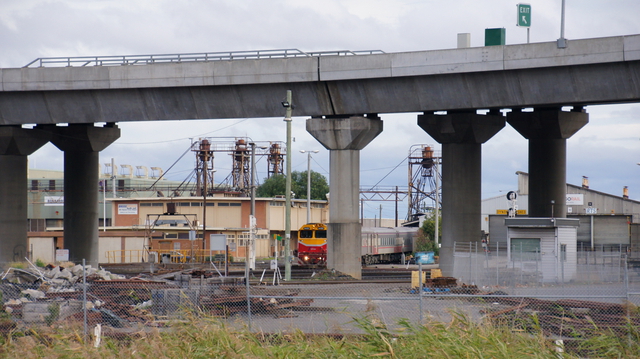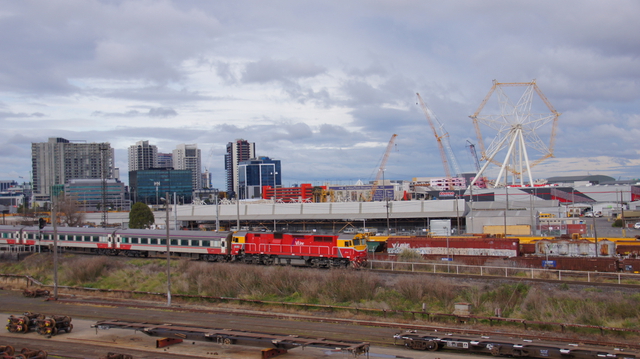 I happened to randomly catch it heading north whilst waiting for the AK cars... The livery really does liven up the photos.
AK Cars in Melbourne
The AK Cars are run by ARTC to inspect the railways under their control across Australia. This week they ventured in and out of Melbourne testing the continuously-changing NE SG.
El Zorro Locomotive Testing
This was a random sighting... supposedly 442s6 was about to see the scrappers torch but instead was rescued by El Zorro. This loco will add a little more colour to their already assorted mish mash of locomotives.